Since the release of the first Street Fighter arcade game, fighting games have grown increasingly popular among both martial arts fans and people who enjoy the thrill of competition in the form of mercilessly beating up each other.
The more the fan base for this type of virtual action grew, the more effort companies put into their games, storylines, and character designs, which led to people's natural yearning to see more of their favorite beat 'em-up heroes in their natural habitat. And the creators listened. Today, there's an extensive list of great animated movies and TV series, and in this article, we look at ten of the most well-executed feature-length animations based on popular fighting games.
10
Mortal Kombat Legends: Battle of the Realms (2021)
The birth of Mortal Kombat back in 1992 was a shock to the world and a total game-changer in the field of fighting games. From revolutionary motion capture techniques to bones and intestines flying all over the battlefield, Mortal Kombat was an experience like no other, hooking millions of people worldwide, spanning 26 games and still going. Hence, it isn't a surprise that the creators also decided to capitalize on their success further, expanding the franchise's influence into the world of live-action and animated fiction.
In this animated feature, our favorite heroes must set out to the Outworld to defend Earthrealm as Scorpion is eagerly trying to find the ancient Kamidogu before it is used to bring back to life the most powerful force in the MK universe, the One Being.
What Makes It Great
Mortal Kombat Legends: Battle of the Realms (2021) is among the franchise's most action-packed productions. Here, we have an animated movie with excellent fighting scenes that, just like Game of Thrones, does not have plot armor for its main characters, meaning that even the most legendary characters aren't immune from death… In addition, fans get to see long-time adversaries Scorpion and Sub-Zero joining forces!
Rent it on Apple TV+
9
Art of Fighting (1993)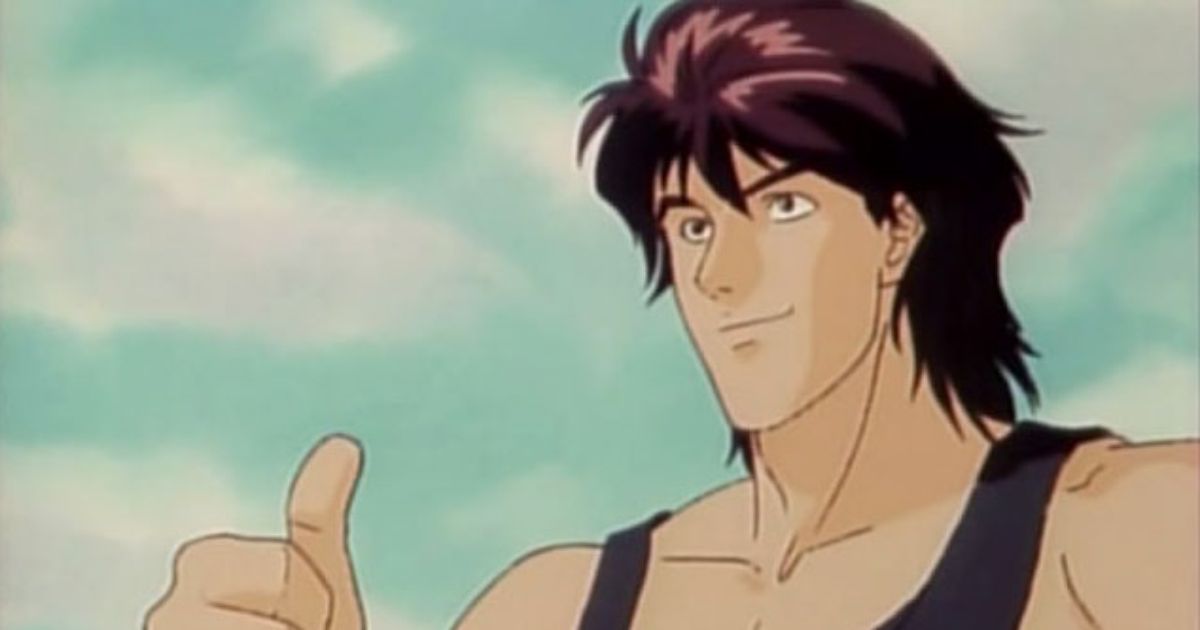 SNK's Art of Fighting beat 'em up saw the light of day back in 1992 and featured some of the coolest characters to ever grace the genre, including Ryo Sakazaki, Robert Garcia, Yuri Skazaki, King, and others. These, and other characters from the Fatal Fury games, would eventually find a permanent home in SNK's most successful fighting game franchise, The King of Fighters.
In 1993, the company released the Art of Fighting feature-length anime, which follows the story of Ryo Skazaki and his best friend Robert Garcia, who set out on a mission to save Ryo's kidnapped sister, Yuri, from the mob boss they call Mr. Big.
What Makes It Great
Even though the Art of Fighting movie has been criticized for being too silly and humorous for a fighting game adaptation, it is still a cool and nostalgic experience for fans of the franchise. Visually it is memorable and charming. King fans especially will appreciate the attention given to this character, a slick gender-defying archetype who was considered a revolutionary back in the day.
8
Samurai Showdown: The Motion Picture (1994)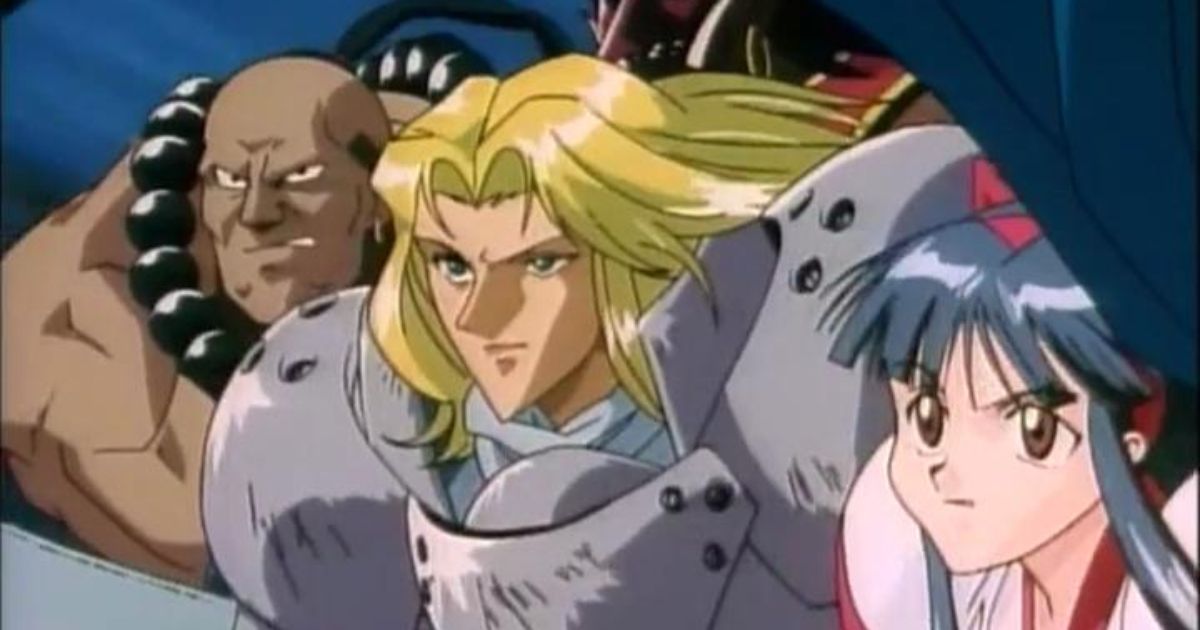 The most successful sword-fighting game in the genre, Samurai Shodown, a.k.a. Samurai Spirits, is an SNK game released in 1993. Since then, it has received more than 20 installments, with the latest one released in 2019 on arcade, PC, and consoles. Throughout the years, the company created more than 80 playable characters, including fan favorites like Nakoruru, Haohmaru, and Hanzo Hattori.
Samurai Shodown: The Motion Picture (1994) is a television special that was created soon after the release of the first game. It follows six reborn holy fighters who are resurrected one hundred years after their demise to avenge themselves against a traitor and former friend.
What Makes It Great
Directed by Hiroshi Ishiodori, best known for his work on Rinne (2015–2017) and Chrono Crusade (2003–2004), this is a classic good versus evil story featuring action-packed fights with magical monsters and top-of-the-game samurai warriors. The animation is solid, and it actually feels like the old video game.
RELATED: The Top 10 Animated Video Game Movie and TV Show Adaptations, Ranked
7
Fatal Fury: The Motion Picture (1994)
Based on SNK's arcade game, Fatal Fury: The Motion Picture (1994) is an exciting story that follows martial arts champions Terry and Andy Bogard, Mai Shurinai, and Joe Higashi as they travel through the continents trying to stop Laocorn Gaudeamu, a power-thirsty maniac, who is out to find The Armor of Mars, an ancient piece of gear with god-like magical powers granted at the cost of one's soul, turning them into a ruthless killing machine. Fatal Fury is a fighting game that saw its first edition back in 1991.
Since then, SNK has released 10+ installments, the latest one being Fatal Fury: City of the Wolves. The game's first trailer was released last August during the Evolution Fighting Game Championship Series at the Mandalay Bay Resort and Casino in Las Vegas, U.S.
What Makes It Great
One of the finest animated movies based on fighting games to date. Captivating storyline and art design. In fact, the attention to detail when it comes to animation is nothing short of mesmerizing and even rivals today's standards. While it didn't do justice to the source material from the video game, the anime held its own. Also, it features extremely well-choreographed fighting scenes!
Stream it on Roku
6
Street Fighter Alpha (1999)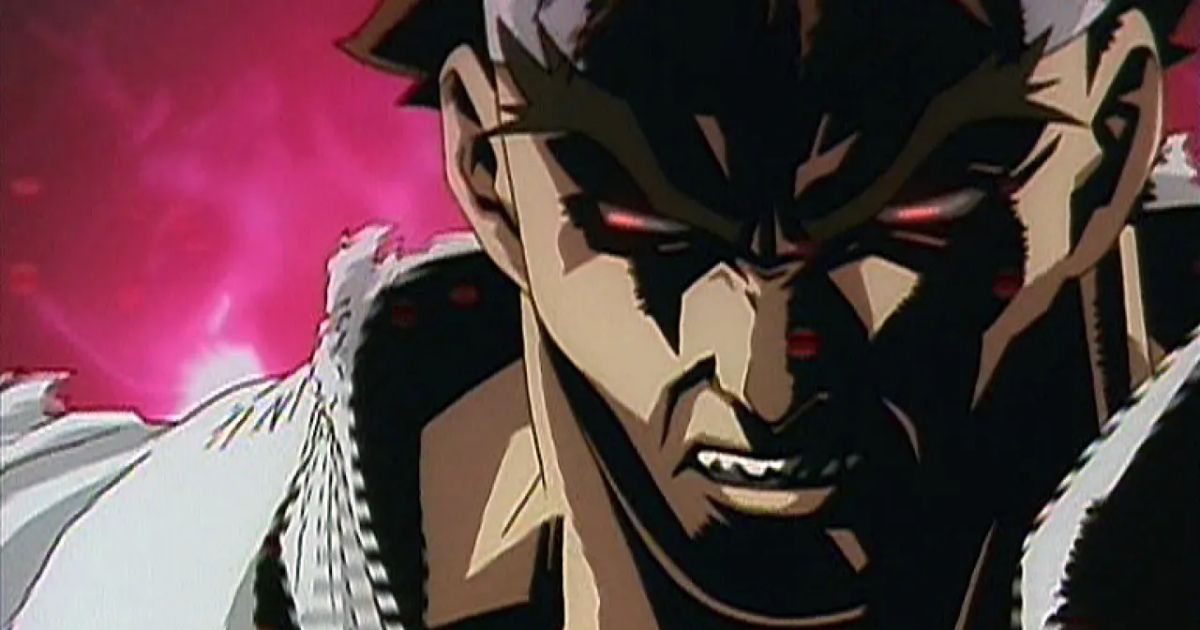 Released in 1987, Street Fighter was the first truly technical fighting game the world had ever seen. Complete with a cast of visually unique characters with unseen-before fighting abilities, including Ryu, Ken, Chun Li, Zangief, Dhalsim, Blanka, Guile, and others, it was destined to become a massive hit. Following the success of Street Fighter II: The Animated Movie (1994), Street Fighter: The Animated Series (1995–1997), Capcom released its next big-hitter, Street Fighter Alpha (1999).
Based on the Street Fighter II: V series, Alpha follows Ryu's journey of self-discovery while working on his goal to take full control of the dark energy threatening to take over his body and soul. Battling self-doubt, Ryu, with the help of his friends, presses on to face the biggest threat of all, Akuma, the ruthless master of the Dark Hadou force.
What Makes It Great
Although not as engaging in terms of story and plot compared to Street Fighter 2: The Motion Picture (1994), this one still packs a good punch. The characters are extremely muscular and much more imposing. But the best thing about this movie is its brutal and jaw-dropping fighting scenes – and there's plenty of them!
Rent it on Apple TV+
5
Mortal Kombat Legends: Scorpion's Revenge (2020)
Ethan Spaulding's Mortal Kombat Legends: Scorpion's Revenge (2020) is the most celebrated animation based on the best-selling video game. Following the monstrous death of his family at the hands of Sub-Zero, Hanzo Hasashi (Scorpion's human name) is forcefully sent to the Netherrealm, where he receives a chance to take revenge for his family's death in exchange for serving Quan Chi.
He is then resurrected as Scorpion. Meanwhile, on Earth, Raiden and a crew of well-known MK heroes join forces to save the planet from Shang Tsung's evil forces. Enter a new action-packed Mortal Kombat tournament.
What Makes It Great
Fast-paced and superbly choreographed fight scenes that stay true to the game's essence in combination with a nail-biting story, which actually serves as an MK origin story. Scorpion fans have long been waiting for a film that focuses on Scorpion's life before and how he came to be the soulless warrior everyone has known him as since day one.
Rent it on Apple TV+
4
Tekken: The Motion Picture: (1998)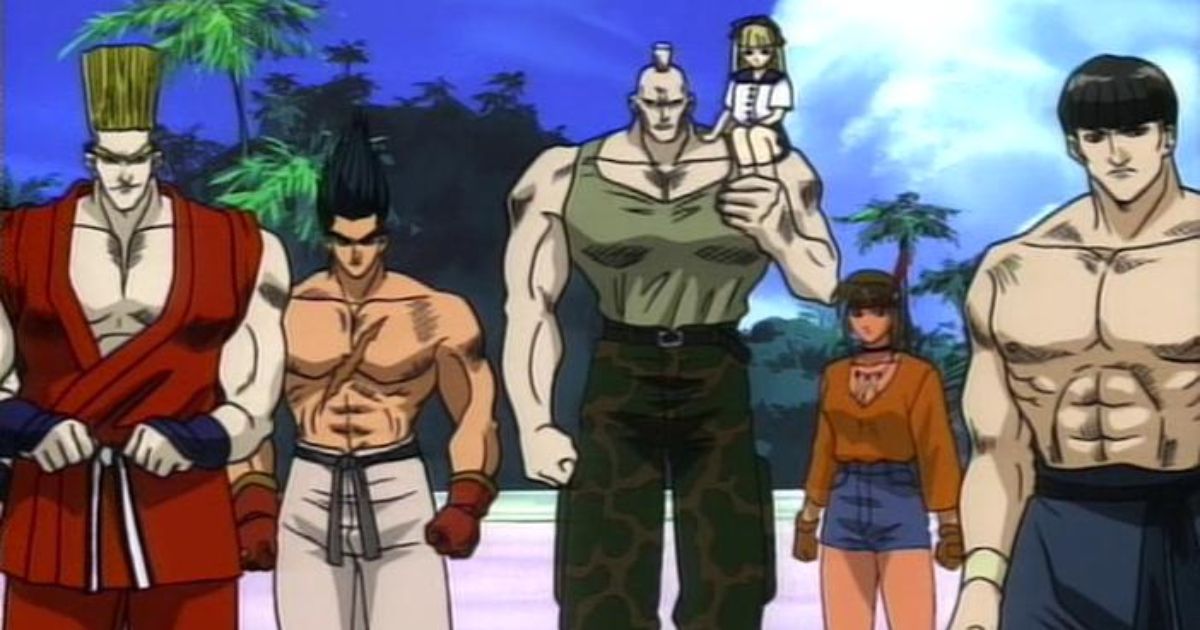 With its first edition released in 1994, Tekken is a titan in the fighting game world and a head-to-head competitor with the Street Fighter series. It is also known as the most successful 3D fighter in the history of video games, spanning more than ten installments, with the latest one, Tekken 8, releasing in January 2024. In 1998, the makers of Tekken decided to dip their hands into the world of animation, producing one of the most hardcore martial animes the world had ever seen.
The story follows fighters from various backgrounds who enter the prominent Iron Fist Tournament, each having their own reasons, with dramatic interconnected backstories. The anime features legends of the game, including Heihachi and Kazuya Mishima, Jun Kazama, King, Julia Chang, Yoshimitsu, Martial Law, Paul, and others.
What Makes It Great
Tekken: The Motion Pictures is incredibly well animated, thanks to the talents of legends art director Mitsuki Nakamura, known for Fist of the North Star (1984–1987), and animator Shinji Matsumoto, who worked on Armored Police Metal Jack (1991). The story answers many questions regarding the backgrounds of many of the key characters.
This anime features blood-pumping action scenes and even has an uncut version, which includes more extreme violence, stronger language, and nudity. So, if you happen to be a concerned parent, it might be best to go with the standard version.
RELATED: The Best Animated Movies Based on Shows
3
Fatal Fury 2: The New Battle (1993)
Following his victory over Geese Howard (one of SNK's most legendary bosses), Terry Bogard goes against Wolfgang Krauser, whom he loses to badly. Innerly crushed by the result, the red cap-wearing superfighter descends into a dark spiral of alcoholism until a young boy named Tony helps Terry get back on his feet to face the German fighter in an all-deciding rematch.
What Makes It Great
Despite its basic storyline, Fatal Fury 2: The New Battle (1993) is an extremely engaging, effectively told anime, and a vast improvement over its predecessor. The animation is beautiful, vivid, and easy on the eye. And this isn't the least surprising, considering that the director behind it is none other than Kazuhiro Furuhashi, who worked on cult classics like Rurouni Kenshin (1996–1998), Mobile Suit Gundam Unicorn (2010–2014), and Rumiko Takahashi's Ranma ½ (1989).
In addition, fans are also treated to some of the most exciting fights in anime, where you can almost feel every punch and kick!
Stream it on Viewster or Retrocrush
2
Tekken: Blood Vengeance (2011)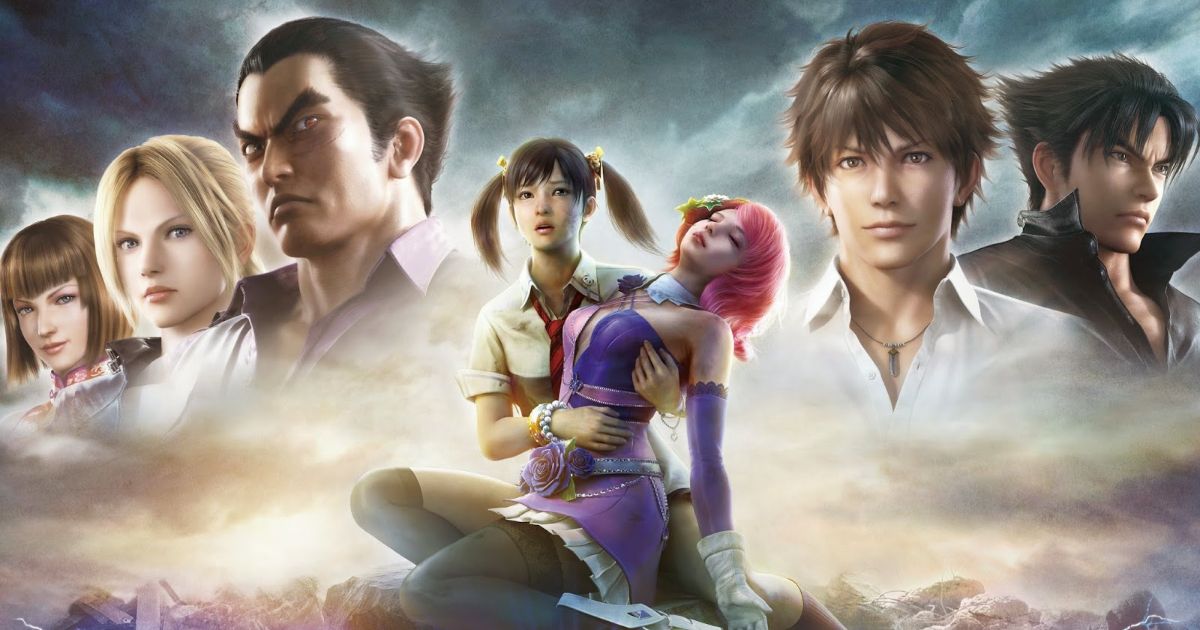 In Tekken: Blood Vengeance (2011), Ling Xiaoyu receives a contract from Anna Williams to collect precious intel on Shin Kamiya, a mysterious boy who studies at Kyoto University. In the meantime, now the head of the Mishima Zaibatsu, Jin Kazama tasks robot girl Alisa Boskonovitch to do the same. Unexpectedly, Alisa and Ling form a friendship, which becomes shaky as soon as Shin lands in the hands of a mysterious kidnapper.
What Makes It Great
Jaw-dropping graphics and CGI that stay true to the style of the latest video game installments. Explosive fights and a storyline in which everyone involved gets a solid proportion of screen time. If there's a fighting game-based game that desperately deserves a sequel, then this is it!
1
Street Fighter 2: The Animated Movie (1994)
The first and most successful animated adaptation of the best-selling game, Street Fighter 2: The Animated Movie (1994) follows the Street Fighter legends Ryu, Ken, Guile, and Chun Li as they all join forces to stop Major Bison and his international crime ring.
What Makes It Great
Street Fighter II: The Animated Movie is widely considered the best in the series. It's an amazing feature-length anime that succeeds in every field, including story, soundtrack, artistic design, and voice acting. There's an undying 90s feel to it, which brings the legendary characters to life like no other.
The original also paved the path for many other video game animated movies, proving that there's high demand for such content, and it has remained the keeper of the crown, with successor animes, like Street Fighter Alpha and Street Fighter 4, unable to live up to its high standards.
Stream it on Prime Video


https://movieweb.com/best-animated-movies-based-on-fighting-games/