Summary
Spider-Man: Across the Spider-Verse will be available to stream on Netflix starting October 31.
The sequel concludes with a jaw-dropping cliffhanger, leaving fans eager to find out what happens next to Miles Morales and his web-slinging friends.
The logistics of shooting the film were challenging due to the busy schedules of the actors, but they were able to come together to create another thrilling installment in the Spider-Verse.
Movie fans, the ole spider-sense should be tingling today. For those entertainment enthusiasts who can't get enough of the animated film adventures of Miles Morales' friendly neighborhood webslinger, they soon will be able to watch one of 2023's biggest theatrical releases on Netflix. Yes, Spider-Man: Across the Spider-Verse drops on streaming just in time for Halloween.
Beginning Tuesday, October 31, watch Miles Morales, aka Spider-Man (Shameik Moore), Spider-Gwen (Hailee Steinfeld) and Peter Parker (Jake Johnson) match wits with Spider-Man 2099 (Oscar Isaac) in the madness of the multiverse. But for those who haven't seen the movie yet please be aware that Across the Spider-Verse ends with a jaw-dropping cliffhanger. Moore talked about the surprise conclusion in an interview with Esquire:
"People have been talking about the ending. I've known the ending for years, but it's cool. There was a Peter A. Parker from Miles's universe in the first film, and then Jake Johnson played Peter B. Parker. It's pretty much the same thing. They have [Moonlight's Jharrell Jones] playing that Miles. [In the next film], that part… well, I don't want to give away any spoilers."
Related: Spider-Man: Across the Spider-Verse: Burning Questions We Want Answered in the Sequel
Spider-Man: Across the Spider-Verse Drops on October 31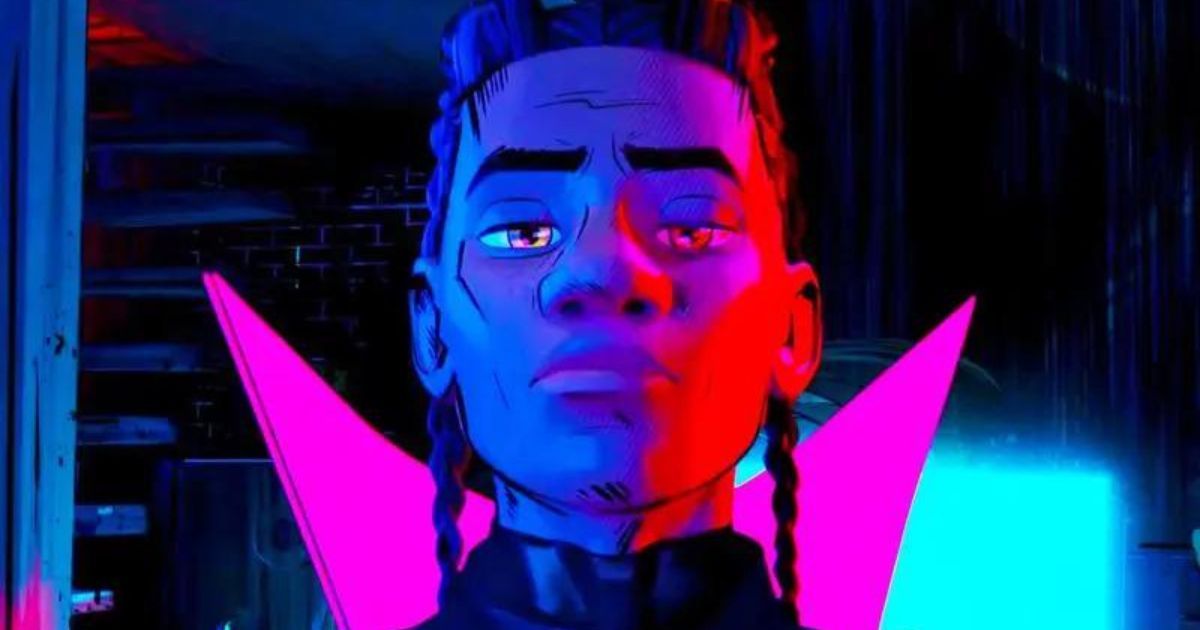 At the conclusion of Spider-Man: Across the Spider-Verse, Miles Morales (Moore) finds he has returned to the wrong universe. And in this twisted version of reality, which doesn't include Spider-Man, Miles' alter ego is none other than the Prowler! As Miles comes face to face with an evil version of himself, elsewhere in the multiverse Spider-Gwen (Steinfeld) is putting together a web-slinging team, including Peter Parker (Johnson) to go aid their friend. In real-life, Miles Morales' actor Shameik Moore discusses the logistics of shooting Across the Spider-Verse. Moore said in the same interview:
"We're all working actors. So, it was challenging lining up schedules. Hailee [Steinfeld] might be in Japan, I'm in New York, Jake [Johnson] is in Chicago, Oscar Isaac is somewhere filming his thing. It's like that. This time around, I got to work with Hailee and Jake. I know Hailee says she got to work with Issa Rae [Jessica Drew, aka Spider-Woman]. Pretty much everything else was by myself."
With such an unexpected cliffhanger to wrap up Spider-Man: Across the Spider-Verse, fans are understandably curious about what happens to Miles next. Unfortunately, moviegoers will have to wait a bit longer for The Parent Trap-inspired third chapter in Sony's animated Spidey series than originally anticipated. Spider-Man: Beyond the Spider-Verse was originally slated to open on March 29, 2024, but the WGA and SAG-AFTRA strikes forced the movie to be postponed.
Spider-Man: Across the Spider-Verse drops on Netflix Tuesday, October 31. And the first installment in the trilogy, Spider-Man: Into the Spider-Verse, is available on VOD and can be streamed on Hulu with the platform's premium subscription.


https://movieweb.com/spider-man-across-the-spider-verse-netflix-halloween/