Summary
Best. Christmas. Ever! is a polished holiday rom-com with likable characters and a charming side plot about two kids investigating Santa's existence.
The film's A-list cast, including Heather Graham and Jason Biggs, elevates the weak material they are given, but they can't completely save the holidays here.
While the movie is predictable and filled with clichés, it offers a sense of warmth for fans of cheesy Christmas films.
The annual dump of Netflix Christmas movies has begun. And one of its earlier titles, Best. Christmas. Ever! still struggles at delivering a festive rom-com with complexity, nuance, or originality. The casts are better, the production value is improved, and it's all polished, but at the end of the day, Netflix holiday flicks are structural copies of Lifetime and Hallmark movies. But maybe that's their point.
Best. Christmas Ever. is a substantial rom-com for the family that weaves through the confines of its genre, hitting every predictable story beat and cliché it comes across. Its cast does a great job, and its characters are delightful enough for audiences to get some levity out of the film, but it sadly doesn't do enough to make Best. Christmas. Ever! a holiday classic. The film's comedy is a little dry, but the side plot of two children investigating whether Santa is real or not is quite endearing.
By no means is Best. Christmas. Ever! a disaster of a film. In fact, it's slightly better than your typical Hallmark/Netflix holiday movie. It's certainly better than the horrific Lindsay Lohan Netflix effort, Falling for Christmas, which we were all unfortunately gifted last year. But that's mostly thanks to this film's A-list cast. If you're a fan of inattentive holiday rom-coms, then Best. Christmas. Ever! is for you. But for those looking for an elevated, comical, and original festive film, we politely point you in the other direction (try White Reindeer, Happy Christmas, or even last year's Christmas with the Campbells).
Best. Christmas. Ever! follows Charlotte Sanders (Heather Graham), an electrical engineer who tests the safety of various electrical appliances. Five days before Christmas, Charlotte, her husband Rob (Jason Biggs), and her two kids pack up their car ready to spend Christmas at her sister's. However, after an unfortunate twist of fate, the Sanders arrive at the house of the one person who Charlotte detests most, Jackie Jennings (Brandy Norwood). Parading and gloating about her perfect life with her family newsletter, Jackie welcomes the Sanders with open arms, cooking them breakfast and inviting them out to see the town. Will Charlotte learn to love Jackie? Or will she grow even more envious of her 'perfect life'?
Best. Cast. Ever! (With Weak Material)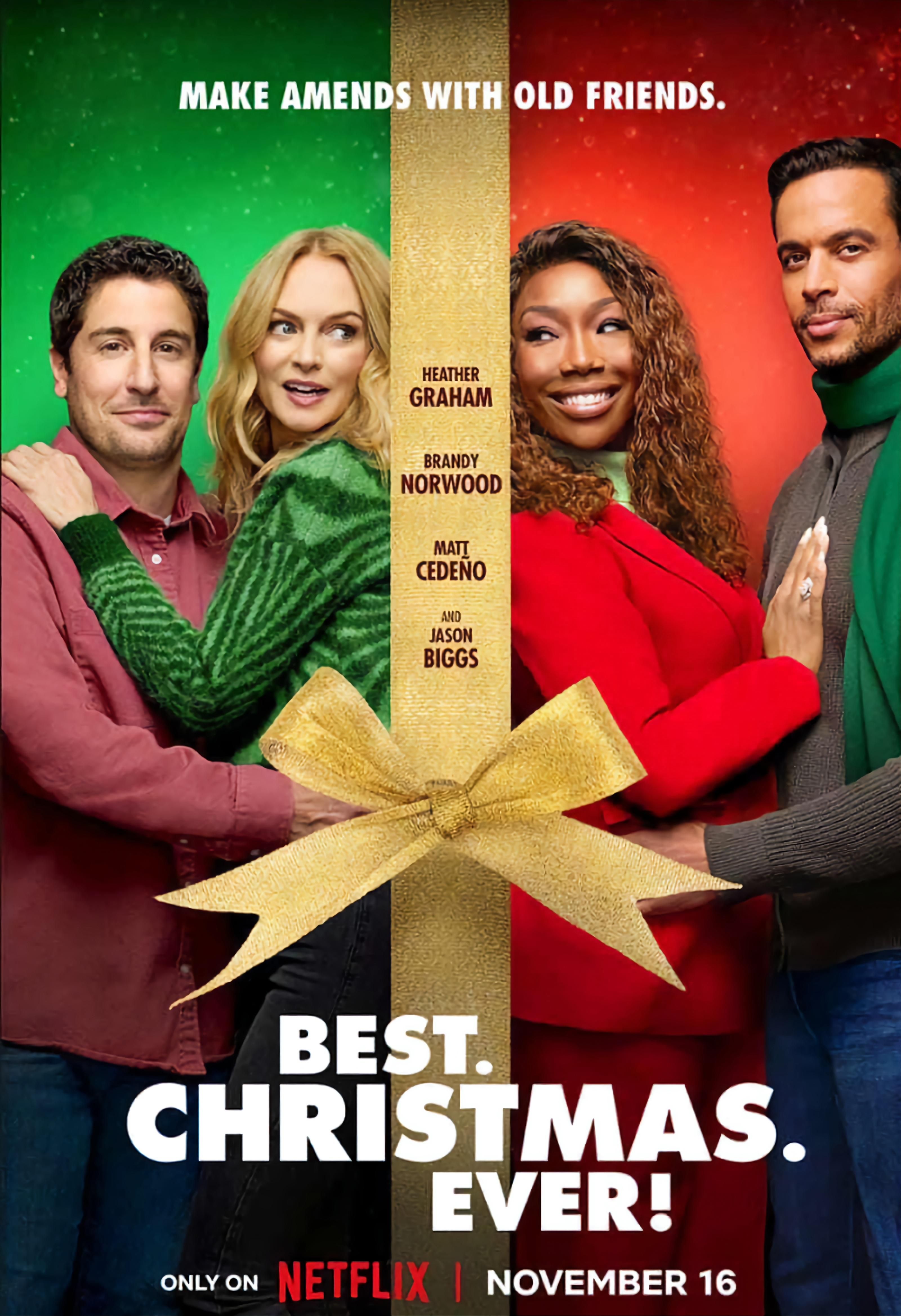 Best. Christmas. Ever.
Release Date

November 16, 2023

Director

Mary Lambert

Cast

Heather Graham, Brandy Norwood, Jason Biggs

Rating

TV-PG

Runtime

1hr 20min

Main Genre

Comedy
The material the cast is given here is very thin. However, everyone in does a great job with what they have. The perpetually wonderful Heather Graham (Boogie Nights, The Hangover) offers a likable performance as the film's protagonist. Likewise, Graham and Jason Biggs (America Pie, Orange Is the New Black) boast some compelling chemistry, making us care for their relationship. They both offer sweet and nuanced performances in a one-dimensional film.
Likewise, Brandy Norwood (Roger's and Hammerstein's Cinderella, I Still Know What You Did Last Summer) is endearing as the nurturing Jackie Jennings, who has a seemingly perfect life. However, throughout the film, thanks to Norwood's subtle expressions and line delivery, audiences can sense a loss and pain behind her character, adding depth and complexity to her otherwise one-note character. Plus, she gets to sing at the end of the film. What's to complain about?
But perhaps the most endearing was Matt Cedeño (Power, Z Nation) playing Jackie's handsome, muscular husband, played up in the movie as the 'perfect' man. While his character would've been expected to be rooted in ego and arrogance, Cedeño's characterization is instead a kind, charming, and family-oriented husband, with zero arrogance to spare.
Related: Best Heather Graham Movies and TV Shows, Ranked
Best. Christmas. Ever. Is a Rom-Com?
Although it's marketed as a rom-com, there isn't much romance to be found. Instead, it's primarily a comedy-drama that focuses on two old friends, with one resenting the other. There's a smidgen of romance between Heather Graham and Jason Biggs' characters, but they are a happily married couple who neither get nor need any more depth. Their relationship may not be as exciting as Jackie's "furniture-moving" relationship, but they both have an admirable stability and love for one another.
Perhaps Best. Christmas. Ever! could have leaned down an avenue where Charlotte and Rob weren't so happily married, and spending time with the Jennings' created a stronger relationship for the both of them. It could have allowed Biggs and Graham to delve into their more dramatic acting, as well as flesh out the characters a little bit more. With that said, the couples' stable relationship does create a sense of warmth to this easy-riding Christmas film.
You could potentially argue that the movie's rom-com element instead is platonic, coming in the form of a will-the-won't-they friendship. Call it a friend-com, if you will. Otherwise, there's no sense of romance that can be found in the film. It's not because Best. Christmas. Ever! tries and fails; it's because the film is fully devoid of any romantic story or arc.
Related: Best Christmas Rom-Coms of All Time, Ranked
Clichés Galore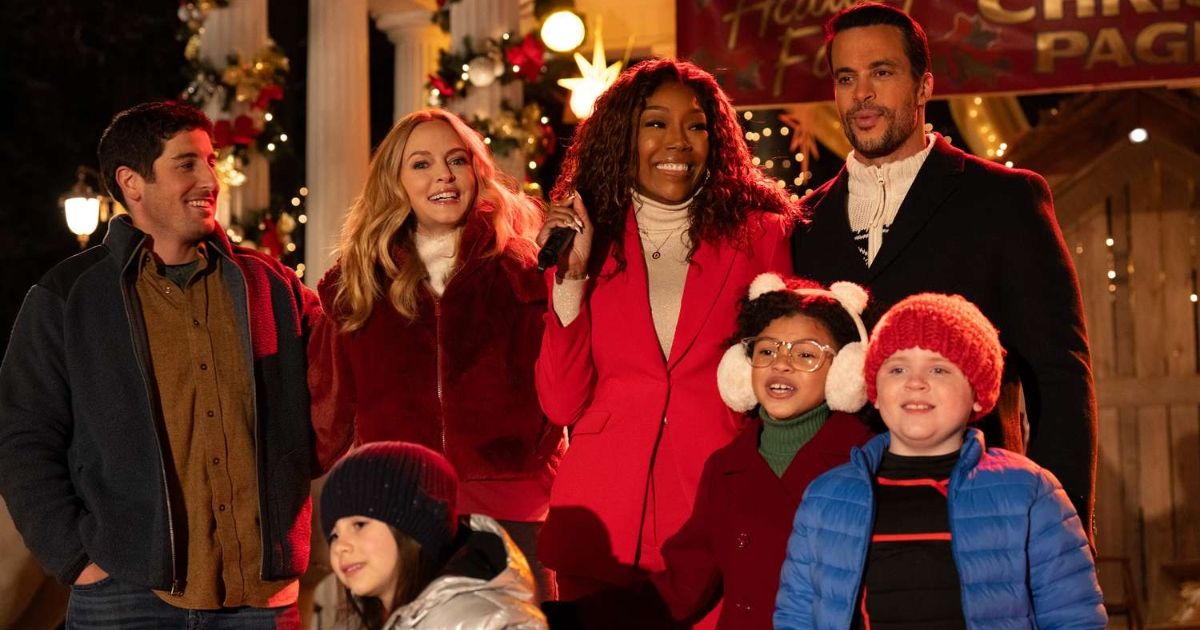 Best. Christmas. Ever! is full of all your favorite festive romantic comedy clichés. The film sports predictable story beats, goofy music and sound design, a jarring fourth-wall-breaking intro which never comes back, and a very merry Christmas sing-song to instantly wrap up the events of the film. At no point will audiences be surprised (actually, there is one moment which, while we didn't see coming, isn't satisfying in the slightest). Audiences will instantly understand Jackie's hidden trauma, thanks to not-so-subtle editing choices and somber music cues. Likewise, synopsis alone, you can more or less guess the ending and how the film will get there without having to watch it yourself.
While there's nothing wrong with a cheesy Christmas film, there is something objectively wrong with this movie's opening, which sticks to a trope which should just end already. Hearing a character speak what they are typing or writing basically only works for Robert Bresson and Paul Chrader films. In conjunction with this, Heather Graham's needless and questionable fourth-wall-breaking monologue at the start of the film is a cinematic sin. It's an aspect that never comes back, creating a very disjointed opener. For some reason, rom-coms have become obsessed with fourth-wall breaks and voiceovers, and we're tired of it.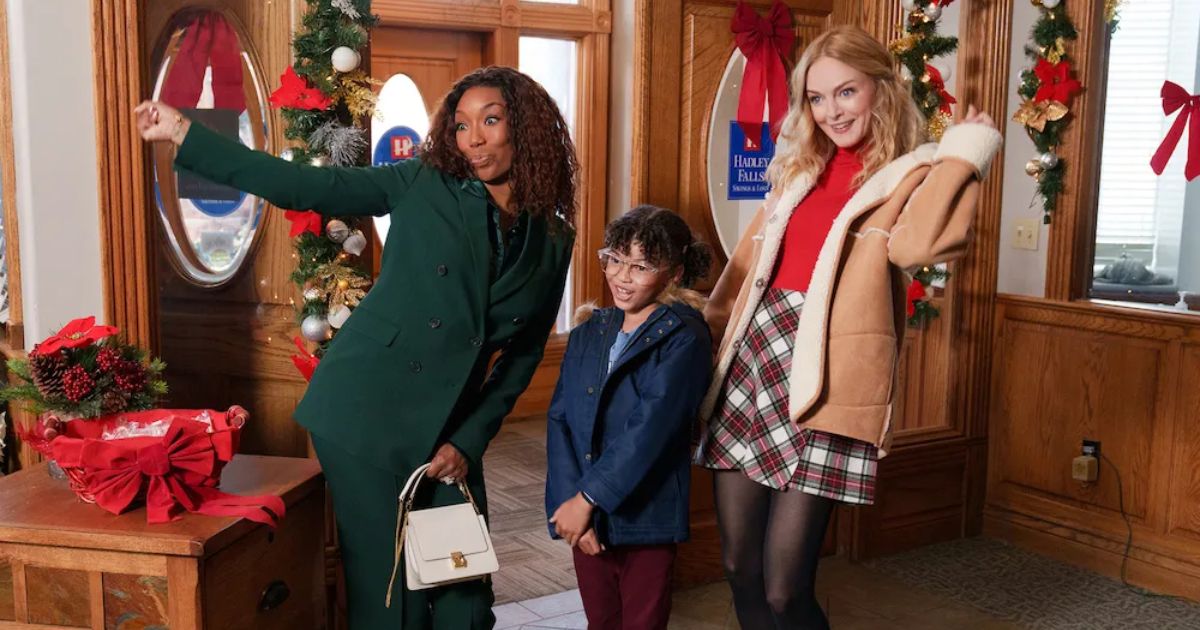 One of the better parts of the movie, however, is the adorable secondary plot that saw Jackie and Charlotte's kids team up to finally discover the truth about Santa Claus. The pair harass a mall Santa and steal his wig, and Jackie's kid hosts a very convincing slideshow about Santa Claus, presenting some compelling, perhaps inconvenient truths. We wish the film focused a little more on its endearing B-plot, as seeing the two kids work together on this investigation was delightful, although it does lead to a world-breaking reveal at the end of the flick. We get why it's there, but it ultimately takes audiences out of the film.
Essentially though, if you're a holiday head and just need something to put on while making Thanksgiving dinner, you could do worse. Arriving just in time to get you in the holiday spirit, Best. Christmas. Ever! is now streaming on Netflix. You can find a link below.
Watch on Netflix