There's a multitude of subgenres in comedy, from slapstick to dark comedy and much more, but one of the most prominent – and relatively newest – forms of humor, propelled by shows such as the original British version of The Office, is cringe comedy. This genre relies heavily on socially awkward and incredibly uncomfortable situations. Cringe comedy often utilizes a sort of pseudo or full-on mockumentary style to bring the audience into the show and make them feel even closer to the awkwardness.
One of the stylistic staples of cringe comedy is breaking the fourth wall, which is when a character looks directly at the camera as if they are making eye contact with the audience member and even talks to the audience sometimes. There are a lot of fantastic cringe comedy shows, such as Parks and Recreation, that are mildly awkward but primarily goofy and fun. Then some shows are so cringe that they can sometimes be hard or even unbearable to sit through.
Whether a mockumentary, a grumpy neurotic older man, or an awkward group of office coworkers, here are ten of the most cringe comedy shows that are tough to get through but worth it.
10
Review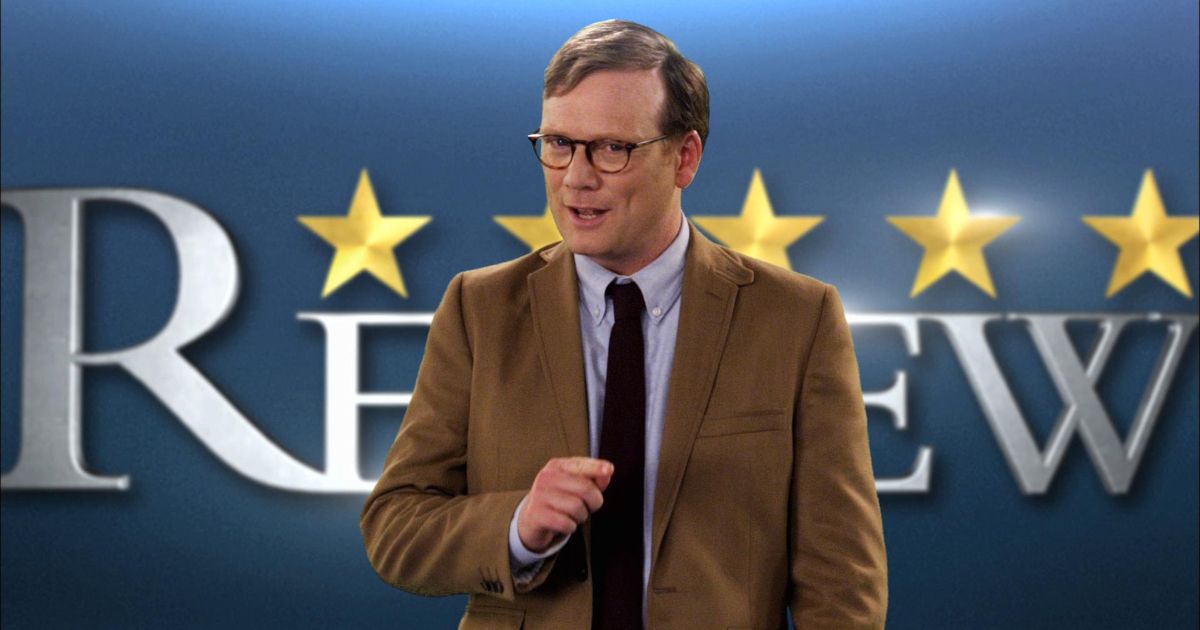 Forrest Macneil (Andy Daly) is a critic who tackles reviewing anything the audience request, and these are not typically everyday things. In Review, he gives a life experience a rating out of 5 stars, and these experiences range from eating an obscene amount of something, divorcing his wife, or even murder. In his joyful pursuit of reviewing anything and everything sent his way, his life is virtually destroyed, and he becomes inherently unstable. Review is hilariously hard to endure as Macneil goes on his spree of self-destructive life experiments, all in the pursuit of leaving a review.
9
Nathan For You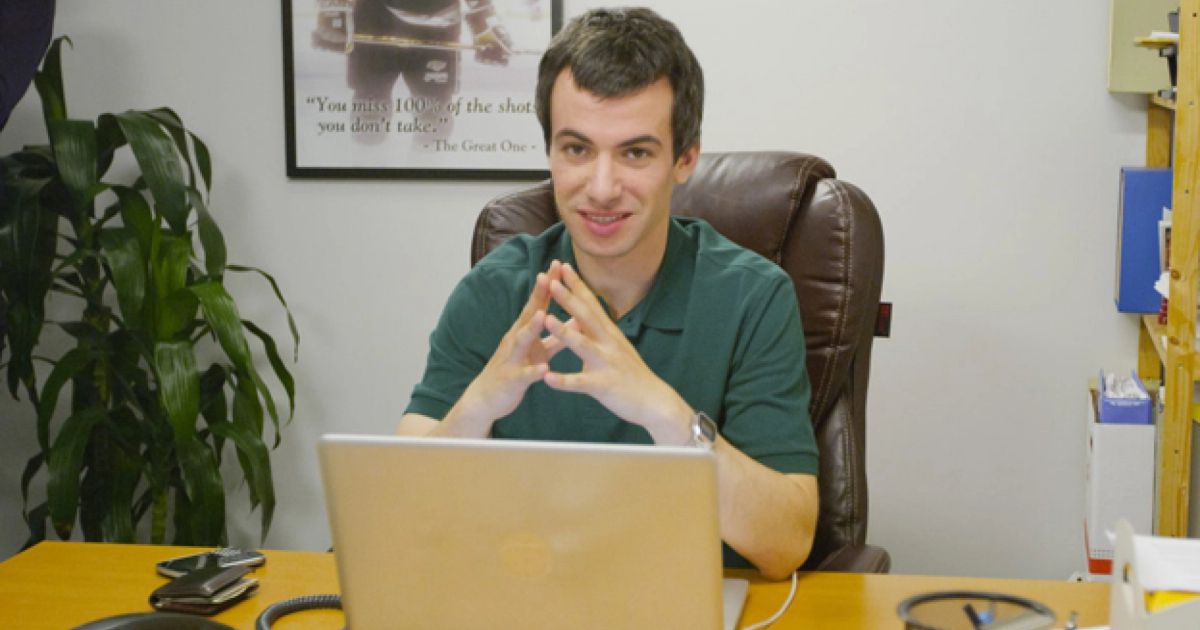 Nathan For You stars Nathan Fielder, who undertakes aiding small business owners to rejuvenate their companies via absurd and often careless schemes. From helping a Hollywood souvenir store draw shoppers by orchestrating a movie shoot to helping an ordinary guy by impersonating him and executing a death-defying feat for a charity, just to switch the actual guy out for himself and letting the real guy relish in recognition of being a nationwide hero. Nathan has a disarming disposition that is modest and much less embracive than most. With each endeavor he goes on, he manages to make them awkward and embarrassing in his own unique way, and although it can be rough, it is worth seeing the show in its entirety.
8
Cunk on Earth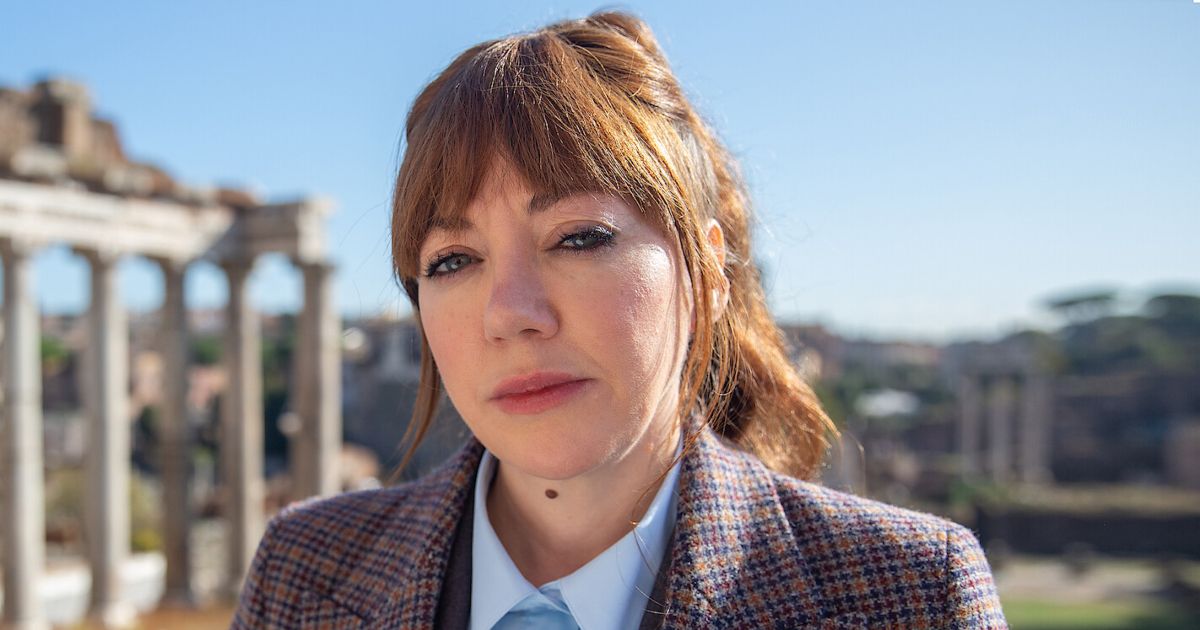 Philomena Cunk is maybe the driest character ever conceived. Portrayed by Diane Morgan, Cunk is a pretend T.V. host who first appeared on the news show Weekly Wipe and then hosted numerous mockumentary-style BBC specials in her unique reporting style—often covering specific topics such as Shakespeare or Britain's history. With her Netflix debut, Cunk on Earth, Philomena Cunk gives us a look at human history.
She interviews brilliant historians with her exaggerated naïveté, crude, blunt, and often immature questions. Her demeanor is so deadpan that any interviewee wholeheartedly believes her, no matter how obscene or childish the question, really adding to the cringe factor. Cunk on Earth gives the audience some of the most awkward but hysterical moments on television. Not only will you cringe and laugh, but you may also learn a thing or two.
Related: Cunk on Earth: Why You Can't Miss this New Netflix Comedy Series
7
Da Ali G Show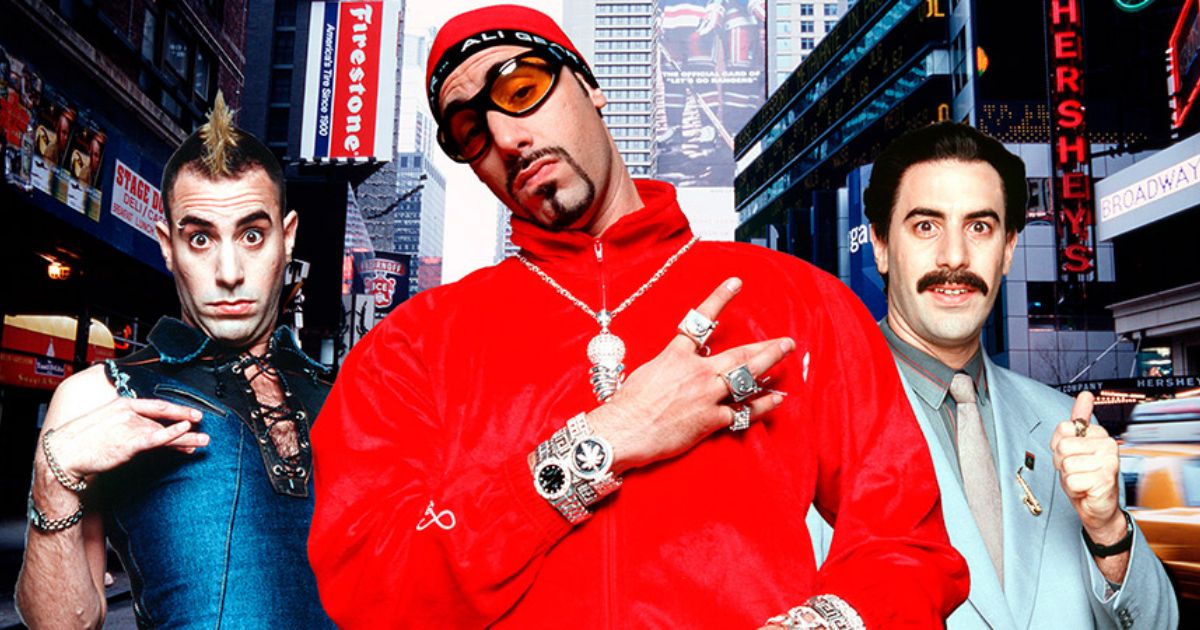 The legendary and prolific Sacha Baron Cohen is best known for his movie roles, such as Borat and Bruno, but his breakout role was as Ali G in Da Ali G Show. Borat and Bruno originated from Da Ali G Show, but Ali G was the face of this insane interview romp. Ali Gi is a Hip Hop stereotype with greatly exaggerated British African-Caribbean and urban American mannerisms. He would interview anyone from acclaimed scientists, making it incredibly frustrating for them that he doesn't understand being a Homo Sapien doesn't mean he is gay, to celebrities like Donald Trump, where Ali G tries to pitch him his idea of ice cream gloves. Every interview is exceedingly awkward and hysterical as Ali G never ceases to amaze how uncomfortable he can make anyone feel.
6
The Eric Andre Show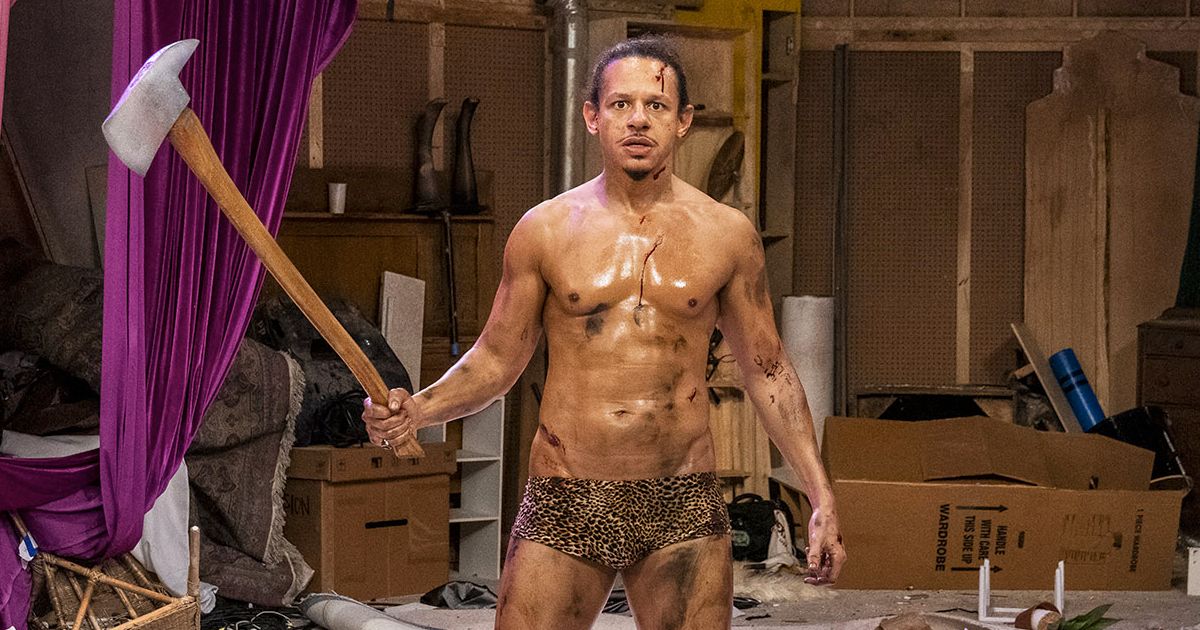 The Eric Andre Show would probably be unanimously voted as the most unhinged, manic, and profane talk show in television history. Eric Andre hosts The Eric Andre Show, where he brings on celebrity guest just like any other show. The only difference is he goes to great lengths to get celebrities who know nothing of what the show is really like, has them come on expecting something weird, and then does things like smashing his desk to bits, shooting a stranger, and vomiting, resulting in some celebrities even leaving in disgust. The show is laced with sketches of Andre on the street acting literally insane, smashing cop cars, and creating some of the most memorable and awkward moments in Tv history. It is an acquired taste, not an elegant one, but if you can handle the massive amount of cringe, it is absurdly funny.
Related: The Eric Andre Show: How Can Season 6 Outdo What Came Before?
5
I Think You Should Leave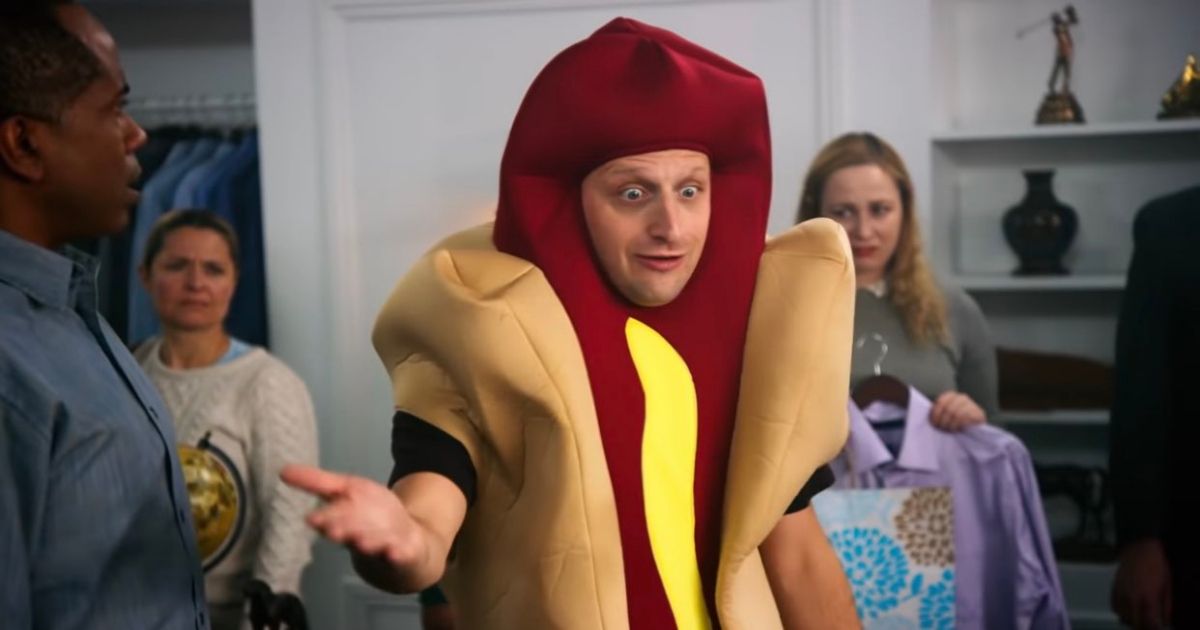 Tim Robinson has been in comedy for a while and has always been hilarious. He had a short stent as a performer and writer on Saturday Night Live, then made The Detroiters with costar Sam Richardson. The comedy duo finally broke through the mold and found a satellite for their cringe comedic tone in the breakout sketch comedy show I Think You Should Leave. Some sketches are outright ridiculous from the start, but many begin with benign situations that slowly divulge into an awkward moment that is then slingshot into something downright absurd and so uncomfortable it's painful to push through to the end of the sketch. Nevertheless, you get there because no matter how awkward you feel, the punchline of each sketch is always hysterical.
4
Arrested Development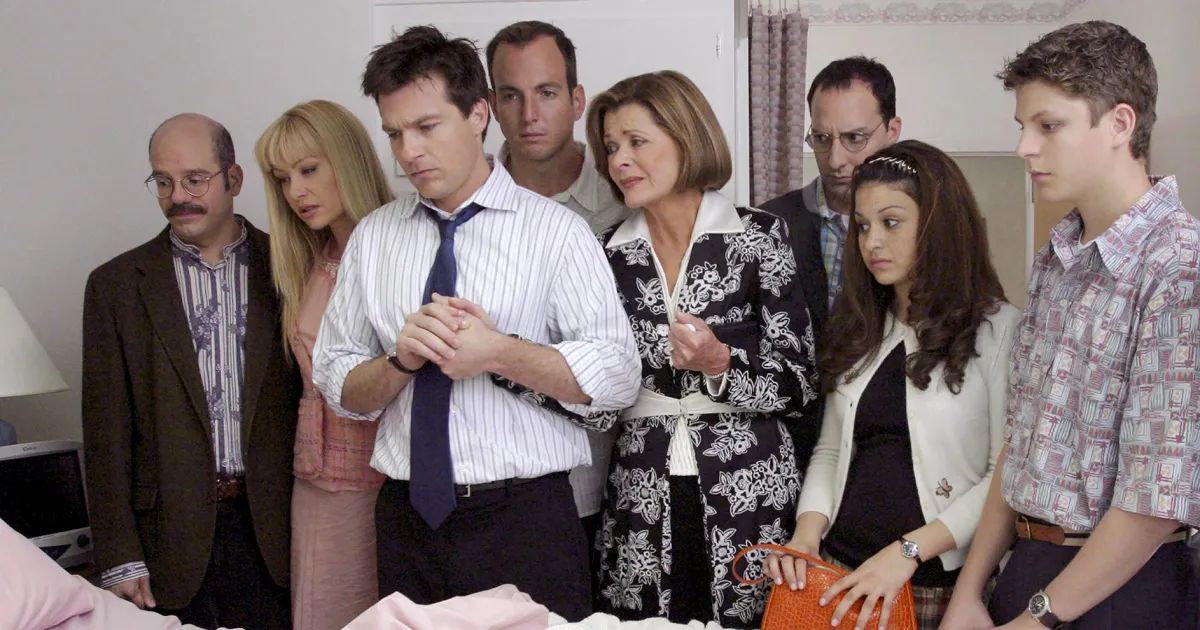 With one of the largest cult followings in T.V., Arrested Development did not get there by being ordinary. The show follows a wealthy and chaotic Bluth family with their only competent son, Michael, trying to hold everything together while raising his son. Arrested Development does not rely as heavily on shock factor cringe comedy to get a laugh as others, but it has its moments.
Some of the highlights of cringe in this outstanding and uncomfortable ensemble cast are George Micheal and Maeby, who have a will-they-won't-they relationship as these two young cousins try to work their way through puberty. Tobias is a seemingly closeted psychologist on and off again with his pretentious spoiled wife and can't say anything without naively, making it a blatant innuendo, Buster, the middle-aged man-child obsessed with his mom, and Gob, the idiot brother magician who can't do anything without making someone feel uncomfortable. These are only a few, and each character brings their own unique style of awkwardness. Whereas many of these shows are episodic, Arrested Development has an ongoing narrative that locks you in and keeps you invested no matter how unforgettable things get.
3
The Office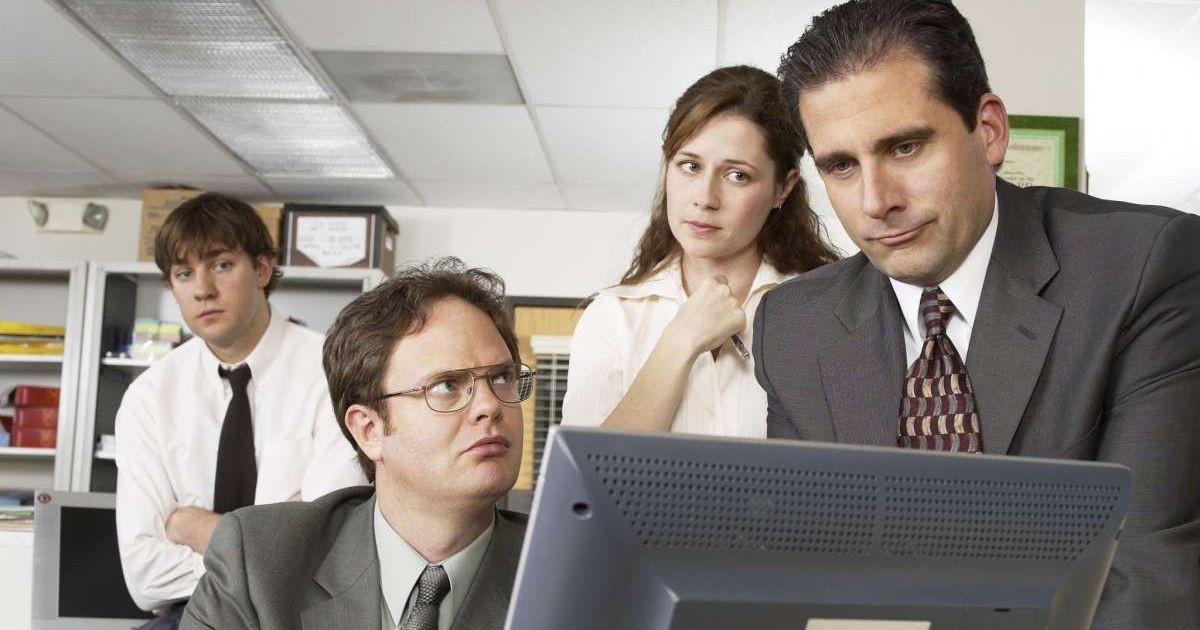 The Office takes the cake for being one of the most revolutionary comedies of all time. While the original British version, by Ricky Gervais and Stephen Merchant, massively popularized this style of cringe comedy, it had a much more deadpan but sometimes giddy awkwardness than its American successor. In the American adaption of The Office, Steve Carell's high-energy Michael Scott brought to life a world full of quirky, cheerful, moronic, and uncomfortable moments that defined the cringe comedies genre and opened the floodgates in the U.S. for many others in the same vein.
While the U.K. version is arguably harder to keep your eyes locked onto, the American version provides a bit of a lighter dose of cringe, but it's still enough discomfort to make you second guess if you can keep on going. With unique and hilarious relationships and inner office feuds such as Micheal and Toby and Jim and Dwight, The Office dynamics constantly change, provide laughs, and make you want more.
2
Fleabag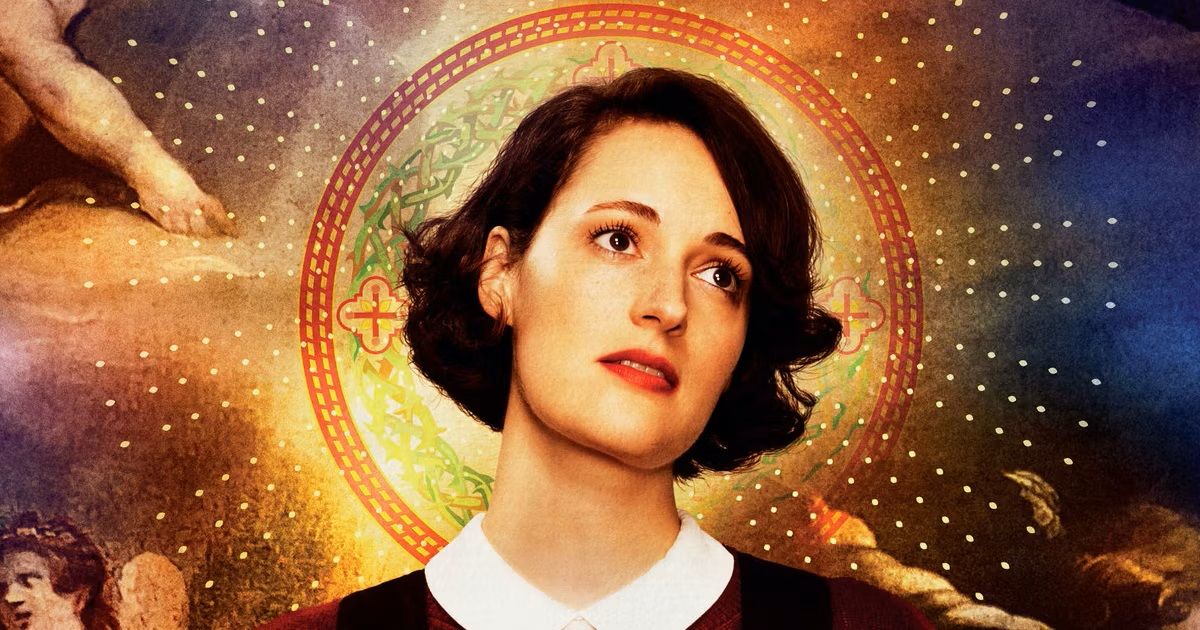 Fleabag, written by and starring Phoebe Waller-Bridge, is what many would consider a contemporary chef-d'oeuvre of cringe and crude humor. Fleabag revolves around a sex-addicted, depressed mess of a woman who is simply trying to find some equilibrium in her life. Waller-Bridge is incredible in the leading role, and the writing is so outstanding the show won four Primetime Emmys. But don't let all the hype shadow the fact that this raunchy tale of a young woman living a life of sin who falls for a preacher is so incredibly uncomfortable that there will be doubts about whether the viewer can keep going. Fleabag is two seasons long; it is touching, inspiring, dark, gritty, and a perfectly told story wrapped in a nice cringy bow made of sexual humor and fourth wall breaks.
1
Curb Your Enthusiasm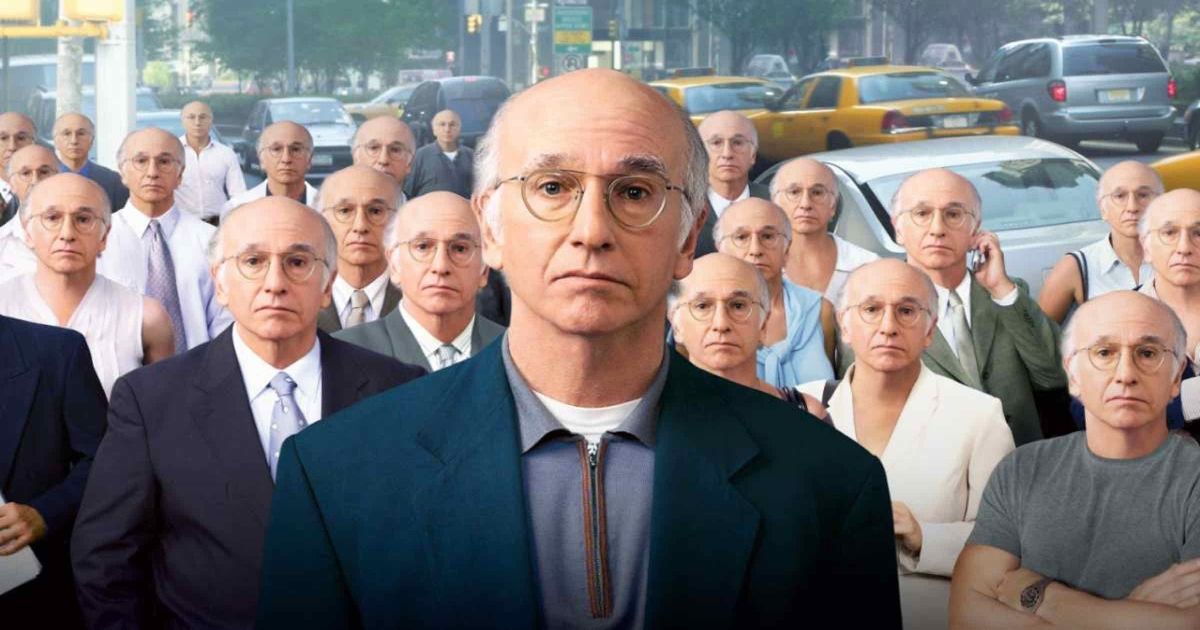 Most wouldn't argue that Seinfeld is the greatest comedy of all time. Well, co-creator, Larry David, continued the classic dry neurotic humor of Seinfeld but significantly magnified it in Curb Your Enthusiasm. The show revolves around Larry David playing himself in L.A. and simply living life saying whatever the hell he wants. Anything that people may think but not want to say Larry, doesn't filter it out. Needless to say, this creates uncomfortable moment after moment, and each one funnier than the next. Larry is insensitive and neurotic, much akin to George Costanza, and can make even the most ordinary everyday situations horribly uncomfortable and hilarious. With twelve seasons and counting, Larry is anything but finished making sure the entire world knows exactly what's on his mind.