2023 has been a mixed bag for sci-fi movies. We've been treated to some phenomenal sci-fi flicks like The Creator, Biosphere, No One Will Save You, and They Cloned Tyrone, but we've also been forced to sit through films like The Meg 2: The Trench and the disappointing 65. Thankfully, however, the latest addition to the sci-fi genre, The Gravity, is more in line with the former offerings. It's an unnerving and captivating thriller that demands your attention.
From the mind of French screenwriter and filmmaker, Cédric Ido, The Gravity is a fascinating genre-blending film not to miss. It sports a simple story, but the film's well-written and well-acted characters drive the story to its wild final act. It tackles themes of underutilized potential, poverty, and generational dynamics, all while surrounded by an existential (and perhaps extraterrestrial) threat. Set in a Parisian suburb somewhere in the future, The Gravity finds a cosmic event altering the Earth's gravity, creating chaos and uncertainty.
The Gravity director, Cédric Ido recently sat down with MovieWeb to discuss the poignant themes of the movie and the many inspirations behind the fascinating blend of genres.
The Gravity's Genre-Blending Influences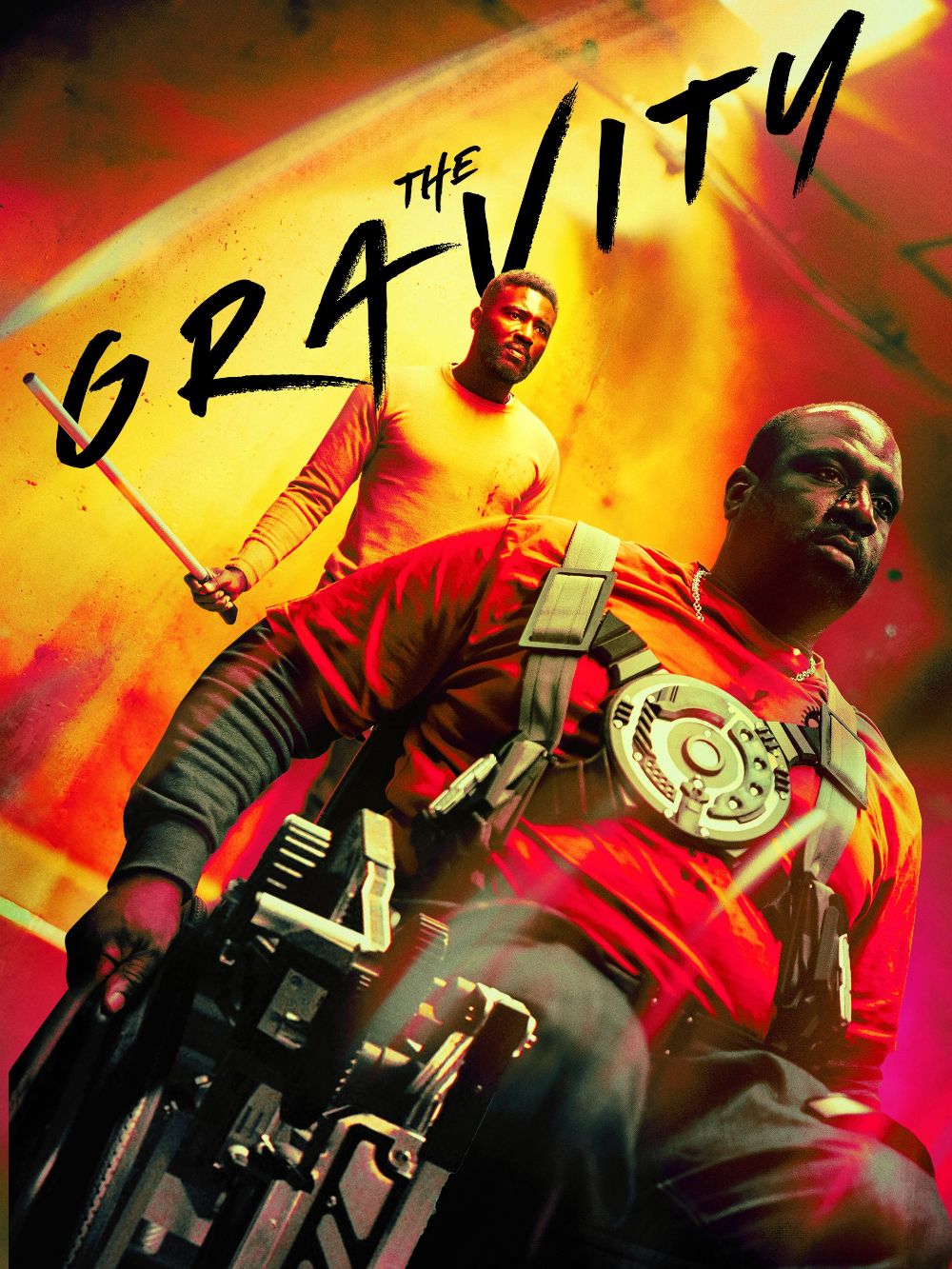 The Gravity
Release Date

November 10, 2023

Rating

R

Runtime

85 min

Genres

Sci-Fi, Crime, International
The Gravity can't be defined by just one genre. While it's primarily a sci-fi, crime, thriller, The Gravity similarly dips its toes into the action and horror genres. "I'm really influenced by many genres," said director Cédric Ido on the inspiration behind combining so many genres. "You probably guessed the Japanese influence, and the Chanbara [samurai] films [..] and the Yakuza films," continued Ido.
Ido added:
"I really wanted to pay tribute to that type of film. That kind of feeds me. But I needed to use it in a very personal way. So that's why I brought that […] personal story into the film. I really wanted to connect […] the place where I come from, and also [digest] all these influences, and use them [in] my way [to find] the right way to see this story. My story, anyway."
While Ido wanted audiences to see the many influences behind the film, he didn't want it to take away from the personal story he was trying to tell. "I didn't want anything frontal," Ido stated. "Like, I didn't want to do the typical, as we say in France, a Bolieux [blockbuster] film, which became like a genre. I really wanted to do it my own way," concluded Ido.
Related: 20 Movies That Blend Genres to Create Something Beautiful
As steeped in sci-fi as The Gravity certainly is, where it shines is with its character studies and the personal story that Ido is trying to tell. "My goal while making the film was [to pay] tribute to some of the people I knew from where I grew up," Ido stated. "Some of them were really talented. And I could see it, everybody could see it, but they would never have a chance to express their talent. So they had that glass ceiling above their head, and they couldn't do anything. They could never show the world what they had to offer."
"That's where the title comes from," added Ido. Discussing the imagery of the movie's title, he says:
The real gravity is actually metaphorical. They're kind of like, caught up by the metaphorical gravity and also by the real one, that is what's putting everybody at the same level in the end.
Compelling Generational Social Dynamics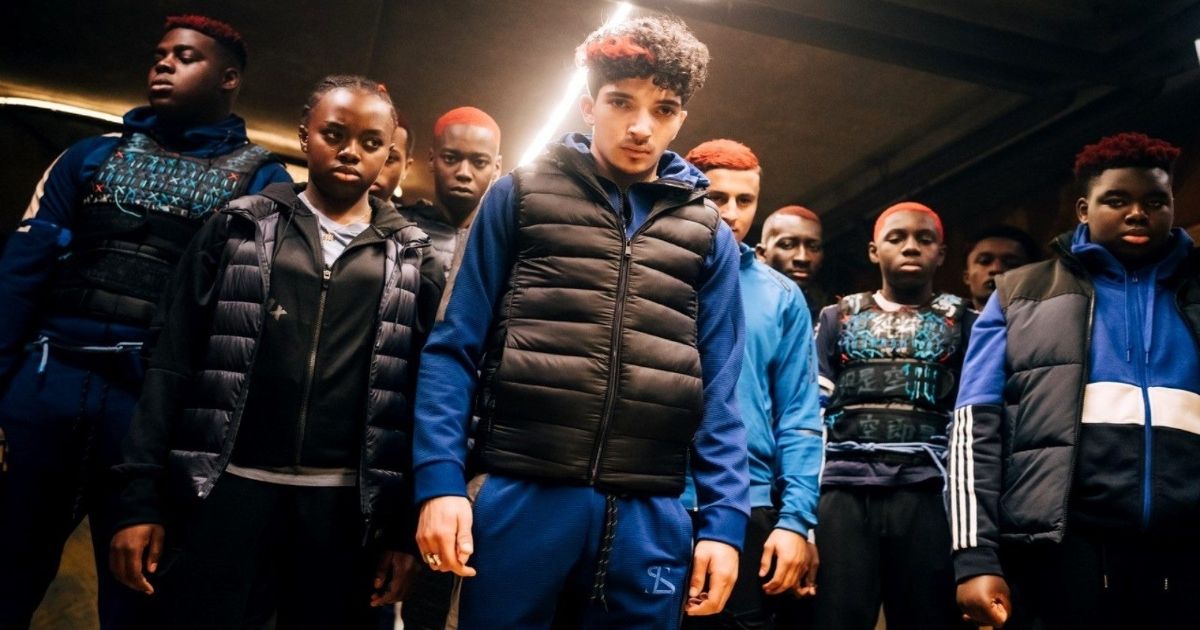 There used to be a time, not so long ago, when children would look up to adults as role models. They'd revere them, fear them, and idolize them. However, this social dynamic has since evaporated, and now it's the adults who are scared of children. Many children, and young teens, look at adults as nothing more than dust in the road. Is it due to social media? An influx of technology? Or maybe it was our, the older generation's, fault?
Related: 25 Movies That Will Completely Change the Way You Think About Life
One of the most fascinating aspects of Cédric Ido's sci-fi flick was the way it tackles this generational dynamic. No longer do adults rule the streets, but it's the younger generations that take the power into their own hands. A captivating reflection of society. "I feel like I cannot even talk to some teenagers right now. Like not being able to resonate with them in any way," expressed Ido, who added:
I usually position myself as the oldest generation in the film, and then also [wonder], 'What did I leave to my little brothers? Did I do something [to] them? Or if they're angry at me, maybe they have a reason? Or maybe it's [sub]conscious?
"Maybe [it's] because they expected something that we didn't do," Ido continued. "When I'm saying us, maybe not my generation, but the generation before. They probably saw their brothers and their parents, tripping to a system that would have never recognized them."
Cédric Ido's Unforgettable TIFF Experience
The Toronto International Film Festival is one of the most beloved and recognizable film festivals out there, and Ido was proud to debut his movie there. "It's probably one of my best cinema experiences," Ido expressed, "because I felt like Toronto was the perfect film festival for that film, because it's totally dedicated to cinema lovers. And people really go there, because they love cinema." Ido emphasized that, "It's not the type of festival dedicated to journalists or critics."
"Most of the screenings were packed, which is crazy," Ido proudly exclaimed, "It was post-COVID. And it was amazing. You could also hear the instant reactions that we would never get with journalists or critics." He says, "That's the reason why we make films. You need to have this connection with the audience. And that's what happened out there. So it [was a] very, very great experience," concluded Ido, before discussing two of his upcoming films, "A Western genre film taking place in Africa and the other's […] a superhero [film]."
In the meantime, Cédric Ido's captivating sci-fi crime thriller The Gravity is now available to rent and purchase on VOD platforms everywhere. You can watch the trailer below: