Summary
Halloween filmmaker John Carpenter will host a Godzilla Day marathon on Shout! TV.
The Masters of Monsters marathon will feature eight hours of curated creature content by Carpenter, starting at noon PDT on November 3.
In addition to Shout! TV's marathon, TokuSHOUTsu and Pluto TV will also be offering kaiju content to celebrate Godzilla Day. Pluto TV will have a 24-hour Godzilla marathon on its own dedicated channel.
Can't get enough Giant Monster movies this Halloween? Well, fear not because Halloween filmmaker John Carpenter is keeping the spooky season alive after All Hallows' Eve has come and gone. The director responsible for bringing a new "Shape" to horror will host a marathon dedicated to Godzilla Day on Shout! TV. Check out the promo for the Masters of Monsters event below:
The John Carpenter-led Masters of Monsters Godzilla marathon originally debuted in 2022, and its encore will start streaming at noon PDT and run until 8 p.m. on Friday, November 3. These are the eight hours that Carpenter will curate creature content. However, the Godzilla Day 24-hour celebration officially begins at midnight with Godzilla, King of the Monsters! (1956), which stars the late Raymond Burr as American journalist Steve Martin. Check out Shout! TV's complete schedule of flicks featuring arguably the most famous of all the kaijus on November 3 below:
Midnight PDT: Godzilla, King of the Monsters! (1956)
2 a.m. Destroy All Monsters
4 a.m. Godzilla vs Mechagodzilla
6 a.m. Son of Godzilla
8 a.m. Mothra vs Godzilla
10 a.m. Terror of Mechagodzilla
Noon: The uncut version of Gojira (1954) — Carpenter begins hosting
2 p.m. Rodan
4 p.m. Ghidorah, The Three-Headed Monster
6 p.m. The War of the Gargantuas
8 p.m. The uncut version of Gojira (encore)
10 p.m. Godzilla vs Mechagodzilla (encore)
Related: 15 Fun Facts About Godzilla
Celebrate Godzilla with 24-Hour Movie Marathons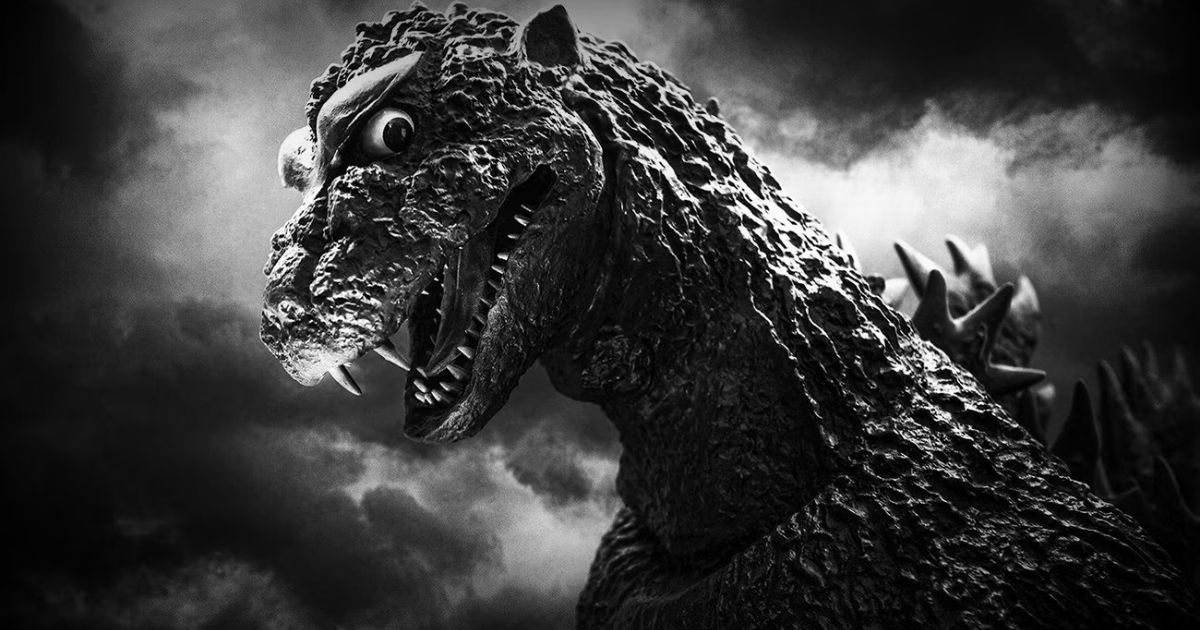 In addition to John Carpenter hosting the Masters of Monsters Godzilla marathon, Shout! TV's sister site TokuSHOUTsu will offer a week's worth of movies central to the King of the Monsters beginning on Monday, October 30. Still need more kaiju content to celebrate Godzilla Day? Well, Pluto TV has the fans covered, too. Beginning at 8 p.m. EDT on November 3, Pluto will offer a special stream-along featuring a "beloved" Godzilla installment, with special guests offering their thoughts and commentary on the secret pick.
And be sure to tune into the King of the Monsters' very own channel on Pluto TV all day long to celebrate with the platform's own 24-hour Godzilla marathon. Fans can tune into the streamer now and start binge-watching Giant Monster movie content immediately. In fact, Pluto features a key film in the franchise that won't appear during Shout! TV's 24-hour event. However, it can be seen on demand, courtesy of the streamer's impressive library of titles.
Godzilla Raids Again is also available on demand through Pluto. The 1955 sequel to Gojira features several milestones for the King of the Monsters' series. Unlike the seminal film in 1954, Godzilla Raids Again provides another kaiju for Godzilla to do battle with — and it's the first appearance of the spiky armored Anguirus. That makes the sequel the very first monster-mash matchup for Godzilla, too. In addition, Raids Again is the second and last Godzilla film to be shot in black-and-white, and the sequel also represents the King's first miraculous resurrection from the dead!
Godzilla was seemingly disintegrated by the Oxygen Destroyer at the conclusion of Gojira, but, fortunately, it didn't slow him down. Today, Godzilla is celebrating nearly 70 years on the Silver Screen. Plus, there's plenty of new, original content coming, including Apple TV+'s critically acclaimed Monarch: Legacy of Monsters, Godzilla Minus One and Godzilla x Kong: The New Empire.
Visit the Masters of Monsters official website for more information on their 24-hour marathon. Now, check out all the ways to watch John Carpenter's Godzilla coverage, courtesy of Shout! TV:
"Masters of Monsters programming can be viewed on Shout! TV; as well as the Shout! TV app on Roku, Amazon Fire, Apple TV, and Android; and the following digital streaming platforms – Amazon Freevee, Local Now, Plex, Pluto TV, Redbox, Samsung TV Plus, Sling TV, Stremium, TCL, Twitch, and XUMO."


https://movieweb.com/halloween-john-carpenter-movie-marathon-godzilla-day-shout-tv/