One of the beautiful things about movies is they take us to places that don't exist. It may be a planet in a galaxy far, far away, or a fantastical world down a rabbit hole. Or it may just be something as simple as a hotel. While all the places on this list are fictional, many of their respective films were shot at real hotels.
Some of them still sell movie memorabilia at their gift shops, while others offer vacation packages that tie into their film. We'd love to stay in some of these grand, luxurious hotels. Others…well, not so much. Here are ten of the most iconic fictional hotels that characters and audiences have visited in the movies.
11
Hotel Transylvania
The Hotel Transylvania Series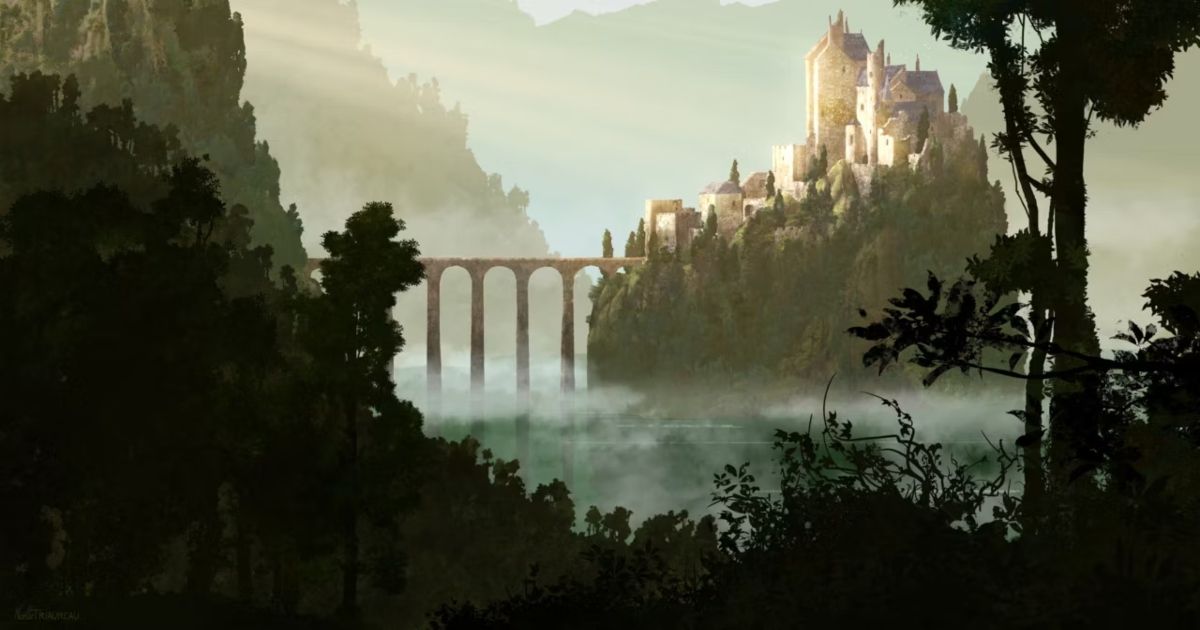 Hotel Transylvania from Sony's Hotel Transylvania animated franchise might sound insidious at first. It's run by Count Dracula (Adam Sandler) and is crawling with monsters, like mummies, werewolves, and Frankenstein's monster.
But it's actually an upscale resort where monsters can vacation and relax, far from humans and the fear of persecution. Despite its somewhat haunting atmosphere, Hotel Transylvania is a nice hotel that's surrounded by a beautiful landscape. We wouldn't mind paying it a visit ourselves, but it's probably best to give these monsters their alone time.
10
The Best Exotic Marigold Hotel
The Best Exotic Marigold Hotel (2011)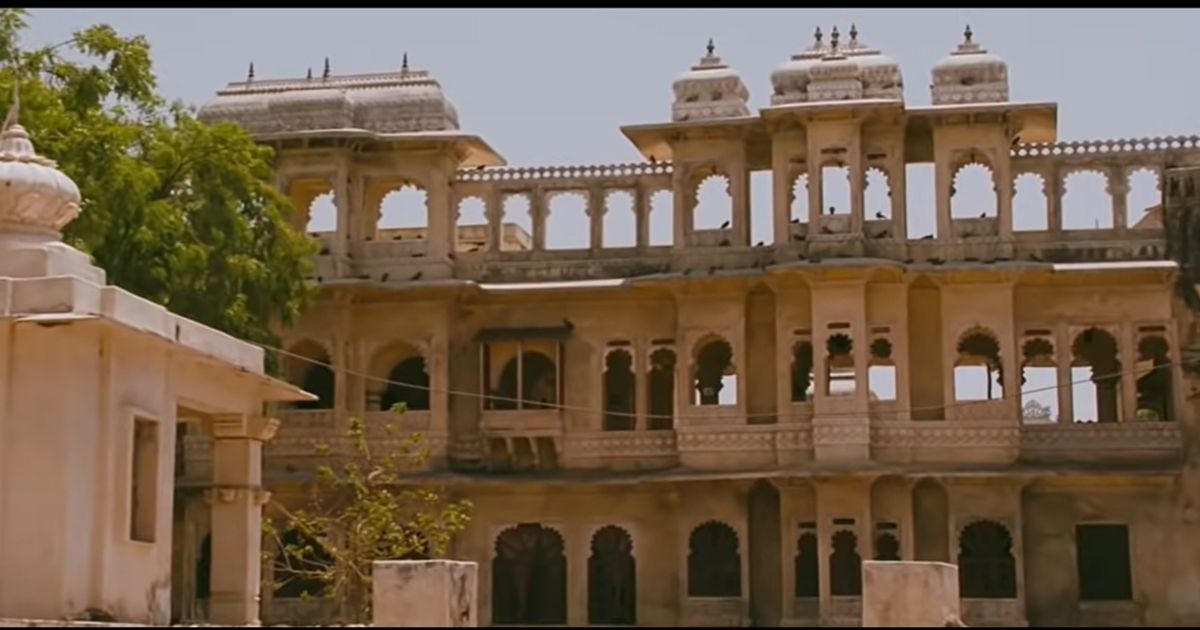 The Best Exotic Marigold Hotel is a British comedy-drama with an ensemble cast that includes Judi Dench, Maggie Smith, and Dev Patel. The Best Exotic Marigold Hotel is an exotic retirement hotel in Jaipur, India "for the elderly and beautiful." Although it's not as nice as advertised, it does come with a certain charm and a unique atmosphere.
The film was shot at The Ravla Khempur, a haveli and heritage hotel that's located in an Indian village called Khempur. It was built in the 1620s, which gives it a fascinating history. However, despite its name, many travelers actually refer to it as became known as The Best Exotic Marigold Hotel.
9
Columbia Inn
White Christmas (1954)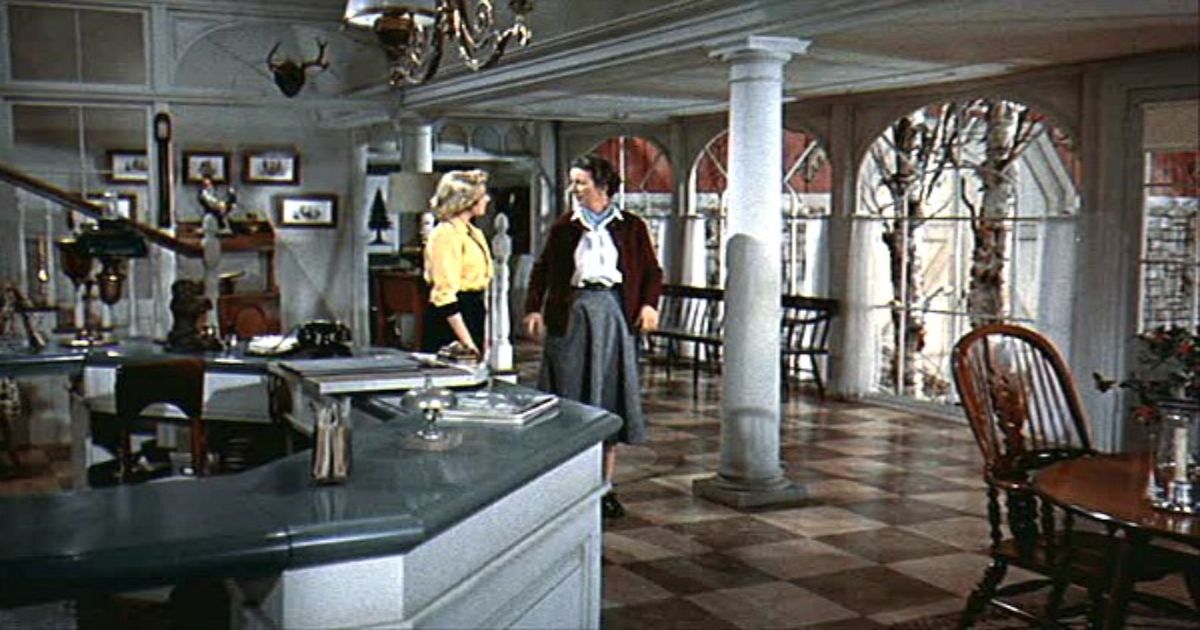 White Christmas is a holiday classic starring Bing Crosby. You know the song that you belt out every holiday season about hoping for snow on Christmas? It comes from this movie and, at this point, has eclipsed the film in popularity. White Christmas follows four characters to the Columbia Inn in Pine Tree, Vermont. Despite its quaint and cozy atmosphere, the hotel is vacant due to unseasonably warm weather.
This prompts our heroes to put on Broadway-level performances to attract viewers, which only adds to the hotel's allure. Unlike other entries on this list, the Columbia Inn is as fictional as its name; all its exteriors and interiors were set pieces created at Paramount's studio. But Vermont does offer plenty of similar, charming hotels if you're looking for a White Christmas-style getaway.
8
Fhloston Paradise Hotel
The Fifth Element (1997)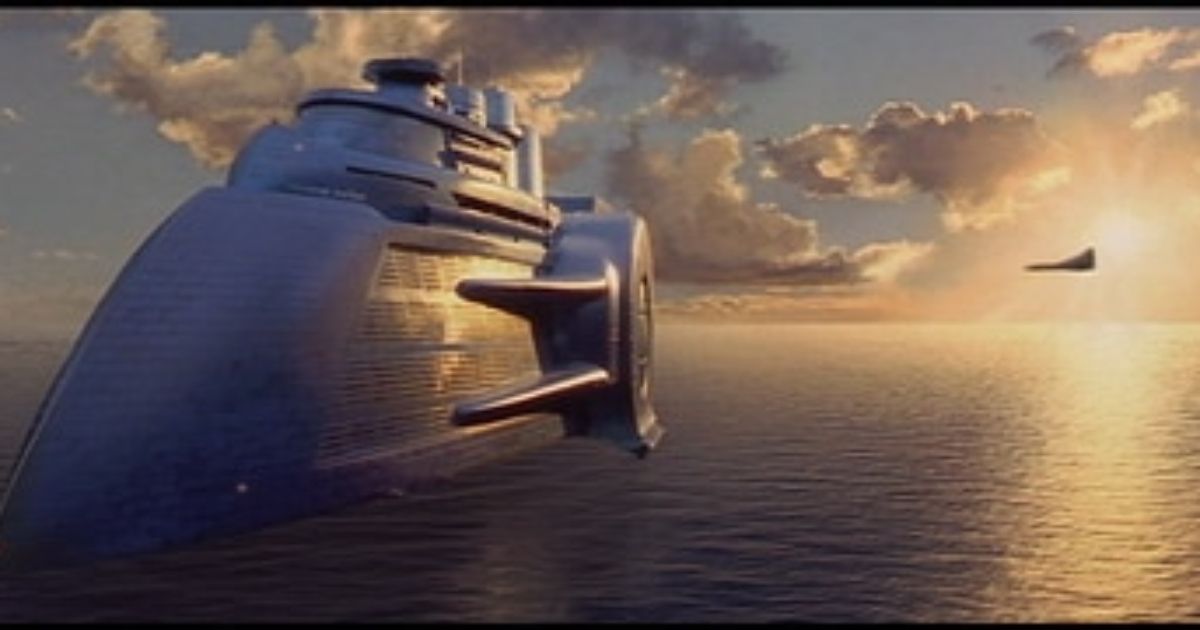 This is one of the cooler fictional hotels on this list. Fhloston Paradise Hotel appears in the sci-fi masterpiece, The Fifth Element. It's a vacation resort that's located on the tropical ocean planet Fhloston and is famous throughout the universe. But it's not just any vacation resort. The Fhloston Paradise Hotel is a massive, extravagant cruise ship that sails through the air rather than the sea. It's extremely exclusive, afforded by only the rich and powerful.
Among its many amenities are VIP lounges, 12 swimming pools, five-star restaurants, and a concert hall. Fhloston Paradise Hotel gives off major Hawaii vibes; as soon as you board the ship, you're greeted by Polynesian staff, who adorn you with a lei. Hopefully one day, technology advances to the point where the Fhloston Paradise Hotel becomes a vacationing reality. But until then, we'll have to settle for visiting it at the movies.
7
Sedgewick Hotel
Ghostbusters (1984)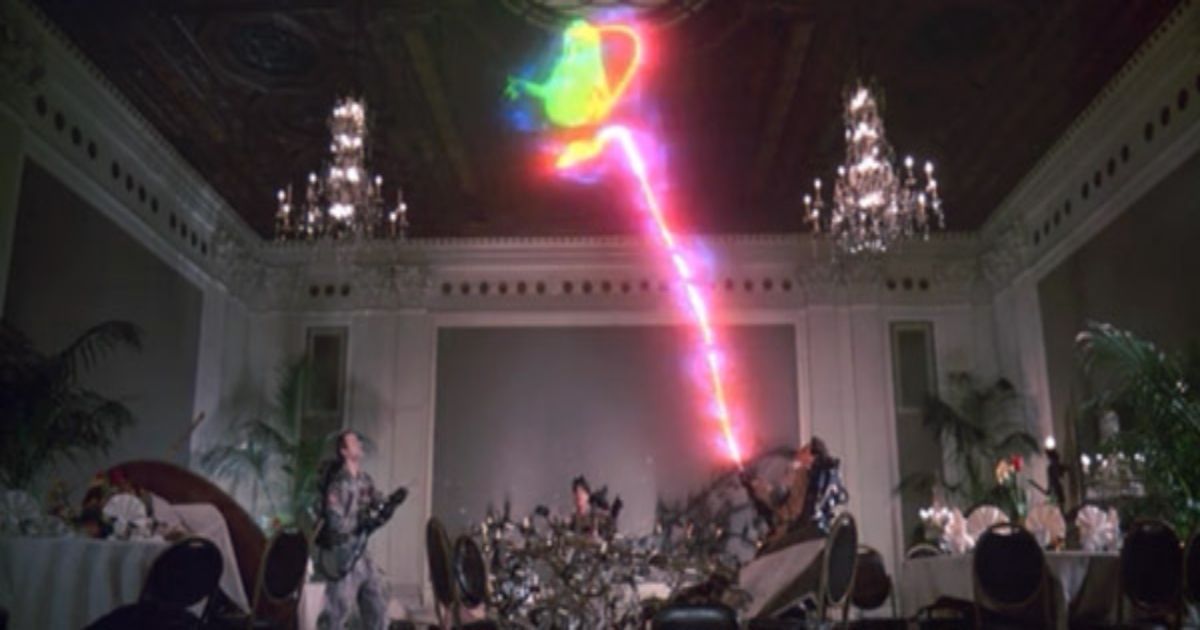 The Sedgewick Hotel is legendary within the comedy-horror world of Ghostbusters. It appears in the original 1984 film as a five-star hotel in New York City, though its reviews might have dropped thanks to the hotel's ghostly, unwelcome guest. The Sedgewick Hotel is where the Ghostbusters received their first job and captured their first ghost: the famous, food-gorging, ectoplasmic Slimer.
While the Sedgewick name might not be real, the hotel itself is. Its actual name is the Millennium Biltmore Hotel, and it's located in Los Angeles rather than Manhattan. The Millennium Biltmore Hotel has famously appeared in many other films, such as 10 Things I Hate About You, Chinatown,Independence Day,Ocean's 11, Oppenheimer, and Fight Club.
Related: 20 Behind-the-Scenes Facts About Our Favorite Horror Movies
6
Taft Hotel
The Graduate (1967)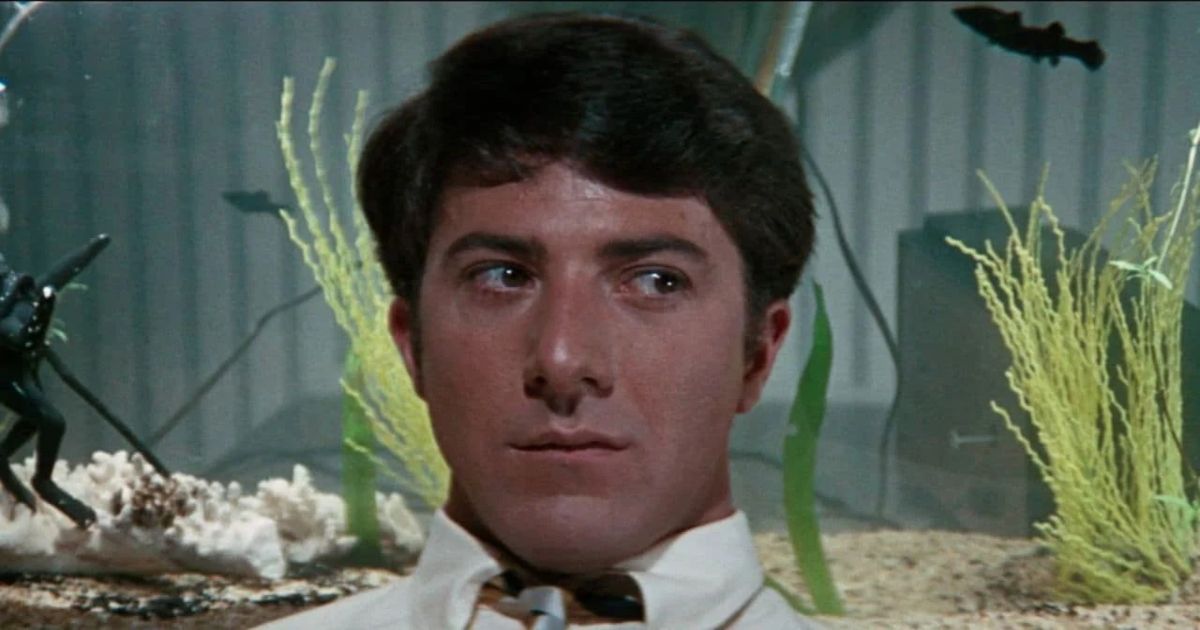 The Graduate is a classic comedy-drama that follows Benjamin (Dustin Hoffman), a recent college graduate who has no idea what to do next with his life. So naturally, he decides to have an affair with family friend Mrs. Robinson (Anne Bancroft). The two carry out their affair at the Taft Hotel, where Benjamin takes on the identity of "Mr. Gladstone". In a questionable move, he also takes Mrs. Robinson's daughter here for late-night drinks.
The Taft Hotel was actually the Ambassador Hotel in Los Angeles. The Ambassador is famous for hosting six Oscar ceremonies, multiple U.S. Presidents, and stars like Frank Sinatra, Judy Garland, and Ray Charles. But the hotel is also infamous; it's where U.S. Senator Robert F. Kennedy was assassinated. The Ambassador declined in quality over the years, which led to its permanent closing. Now it exists only in the movies, just like the Taft Hotel.
5
Grand Budapest Hotel
The Grand Budapest Hotel (2014)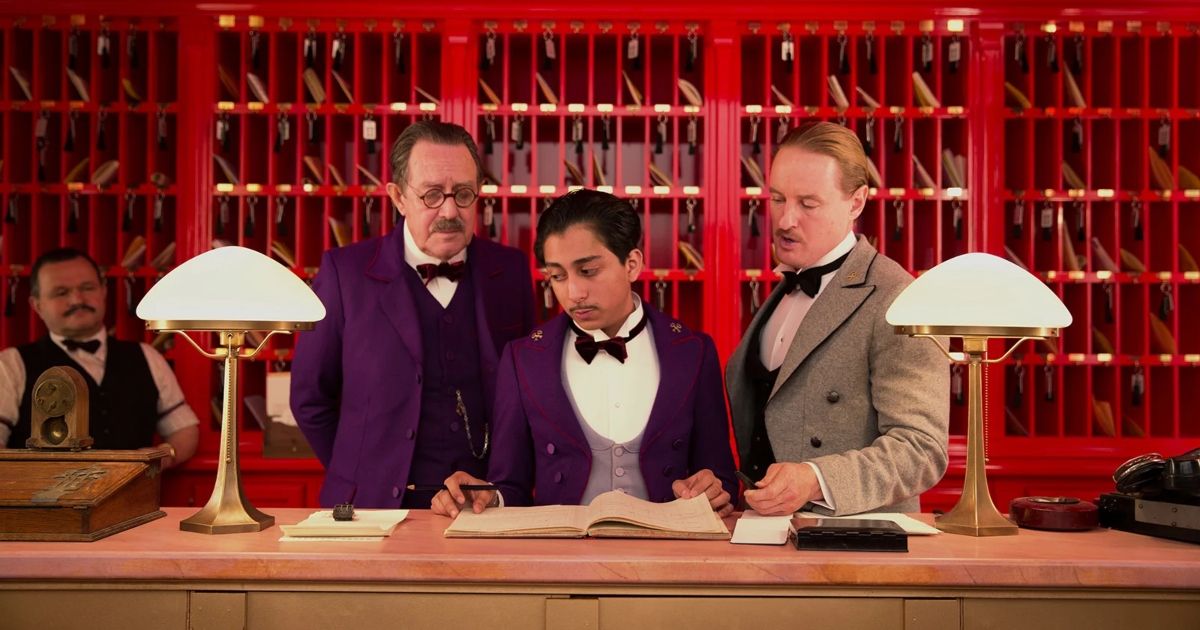 The Grand Budapest Hotel is a renowned film in director Wes Anderson's catalog. And as its title suggests, it features one of the most iconic hotels in cinema. The Grand Budapest Hotel was once a prestigious, twentieth-century mountainside resort for the wealthy, whose employees and visitors are as colorful as the hotel's pink exterior.
It's located in Zubrowka, an Eastern European country that's as fictional as its hotel. Anderson's crew built miniature models for exterior shots of the hotel, while its elaborate interiors and lobby were filmed at Germany's vacant Görlitzer Warenhaus department store.
4
Seminole Ritz Hotel
Some Like It Hot (1959)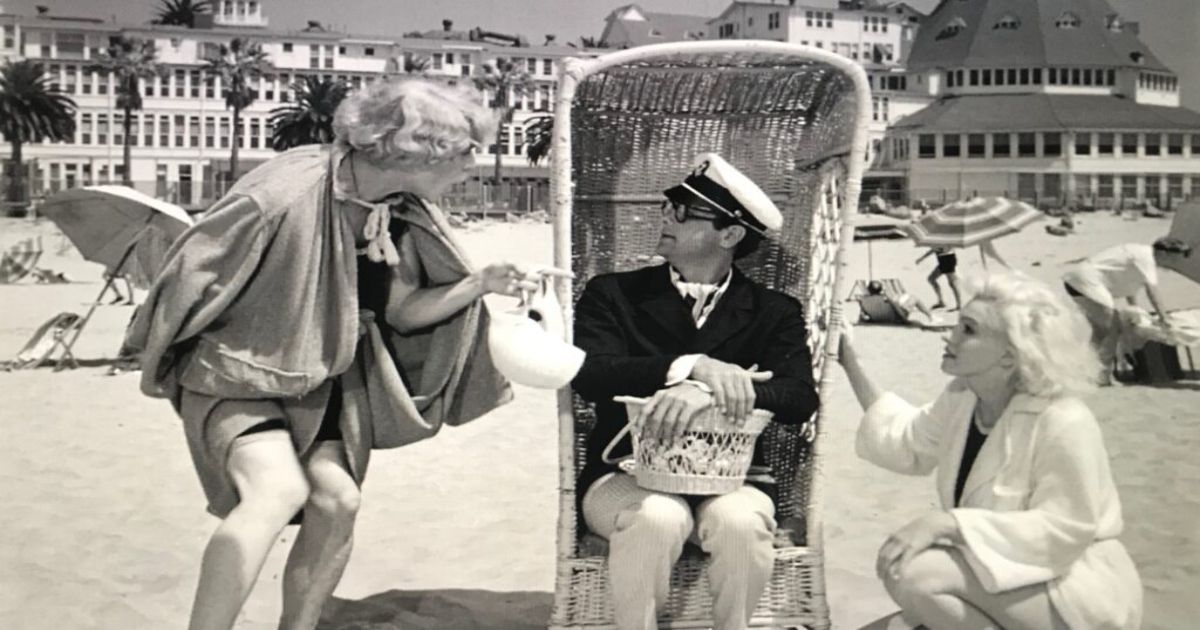 Some Like It Hot is regarded as one of the greatest comedies and films ever made. It stars Hollywood icon Marilyn Monroe and supports the LGBTQ+ community at a time when it was largely condemned. Most of the film takes place at the Seminole Ritz Hotel in Miami, where Sugar (Monroe) and her mostly all-female band perform for vacationing guests.
The Seminole Ritz is a luxurious, beachside hotel that's as beautiful as its leading lady. Its exterior scenes were filmed at the Hotel del Coronado on Coronado Island in San Diego Bay, which fit the film's 1920-era setting and feel. The grand hotel is still there and apparently continues to sell Some Like It Hot memorabilia in its gift shop.
3
Kellerman's Mountain House
Dirty Dancing (1987)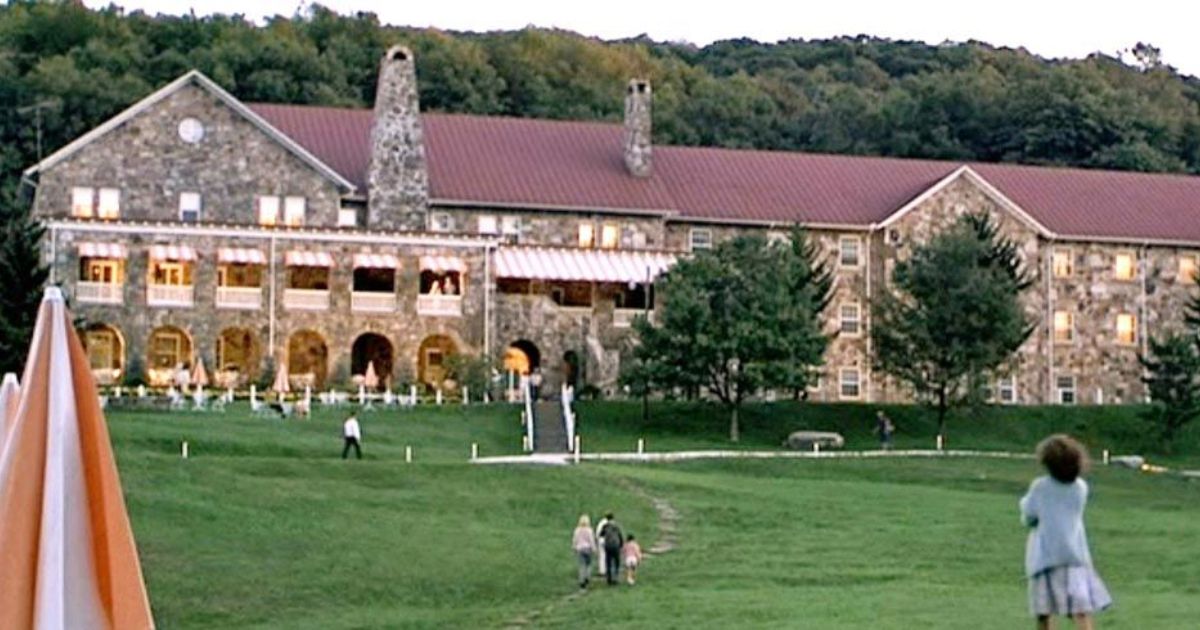 The 1980s cult classic Dirty Dancing has a lot of iconic elements: iconic dance moves, iconic characters, iconic lines ("Nobody puts Baby in the corner"), and an iconic setting. Kellerman's Mountain House is an upscale resort in the mountainous Catskills.
Baby (Jennifer Grey) and her family vacation here for an entire summer, where she meets her love interest and the resort's dance instructor Johnny Castle (Patrick Swayze). The resort's actual name is the Mountain Lake Lodge. Guests can actually visit and stay here, though it's located in Pembroke, Virginia rather than in the Catskills. The resort also offers Dirty Dancing-themed getaway packages. Mega fans can evenrent out the cabin that houses Baby and her family during the movie.
2
Bates Motel
Psycho (1960)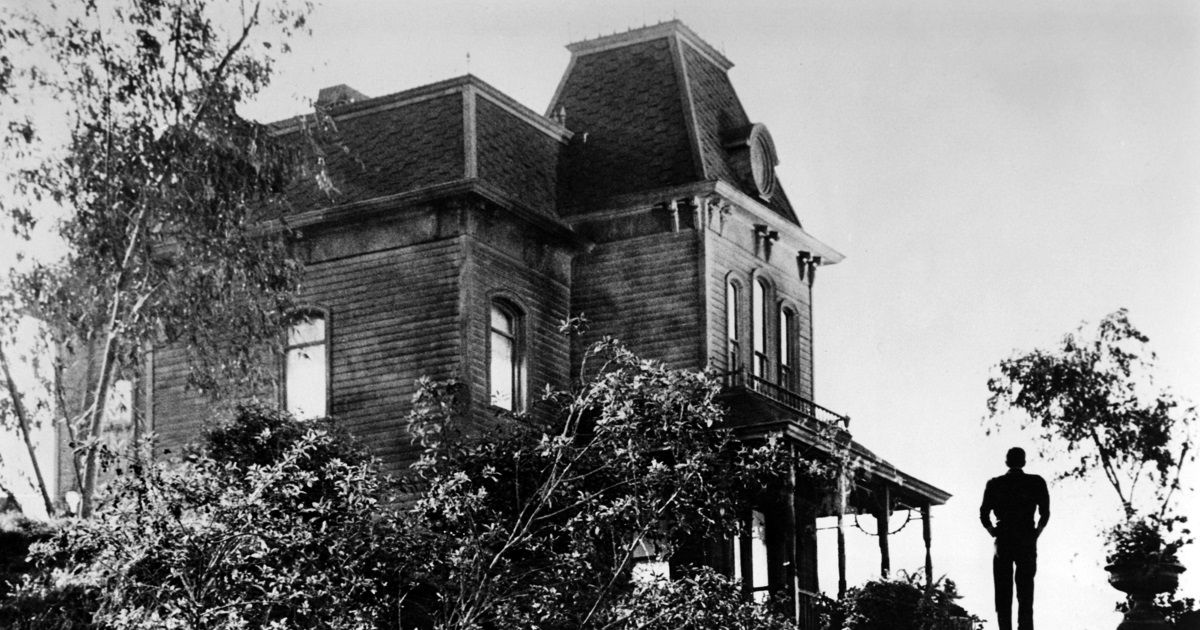 Technically, this one is a motel, not a hotel, but we say it counts. The Bates Motel is one of the main settings for Alfred Hitchcock's masterpiece, Psycho. It's a small, dingy inn that's overshadowed by the large house behind it, the Bates Mansion.
The motel is operated and essentially haunted, by cinema's most famous psychopath, Norman Bates (Anthony Perkins). Psycho's famous shower scene, where Bates claims his first on-screen victim, happens right here at the Bates M Botel. The motel isn't a real place; it's a set that was built on the Universal Studios backlot, where it can still be found today.
1
Overlook Hotel
The Shining (1980)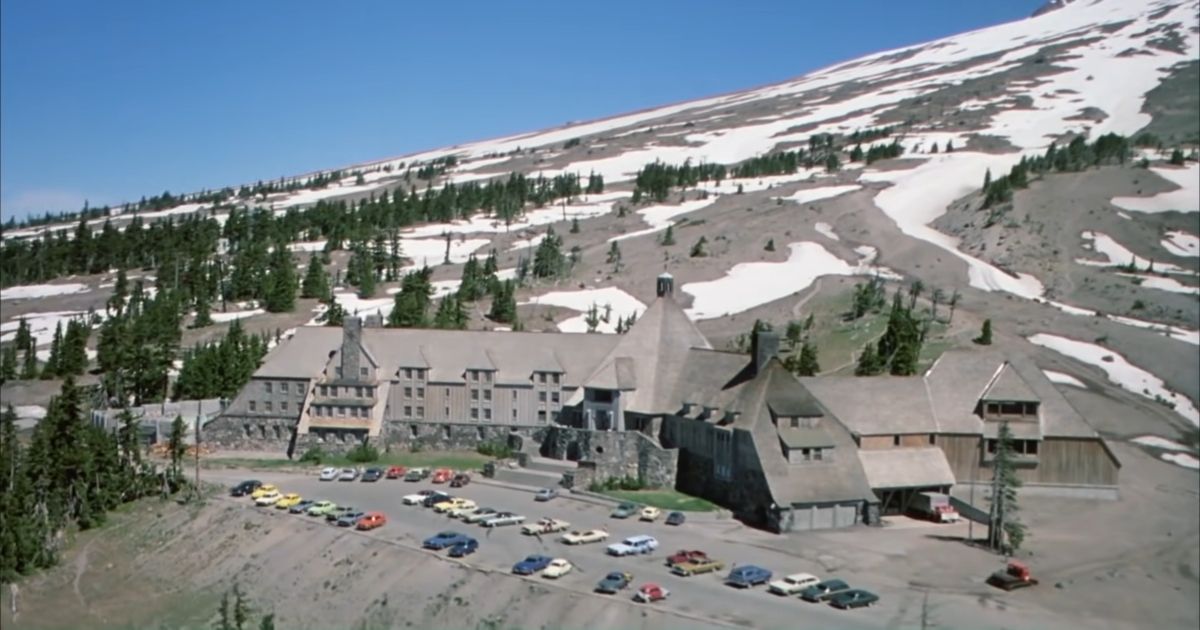 Perhaps no hotel, fictional or otherwise, is more famous than the Overlook Hotel in The Shining. Jack Torrance (Jack Nicholson) becomes the hotel's off-season caretaker and takes his family to live there for the winter. It sounds like a solid gig at first: an entire hotel in the Colorado Rocky Mountains, just for you and your family. But little do they know, the Overlook Hotel is a terrifying place that's crawling with deranged ghosts and unusual happenings.
The Shining was shot at the Timberline Lodge in Oregon. During filming, Timberline Lodge's management asked director Stanley Kubrick not to put room 217 in the film, which is the actual number of the forbidden room in Stephen King's book. So Kubrick changed it to a nonexistent room number, 237, and the rest is history. Despite all the horror in the film, many people vacation at the Timberline Lodge. Ironically, room 217 is requested more than any other room in the hotel.