It's undeniable that Mark Hamill will always be considered to be among the very best actors to have portrayed the Joker, having voiced the Clown Prince of Crime in a variety of projects over the past three decades. However, perhaps the casting never would have come to be if Hamill wasn't inspired by Tim Burton first casting Michael Keaton as Bruce Wayne for a pair of Batman movies in the years before. These days, it's clear that Keaton is similarly among the most popular Batman actors, and he will reprise that role in The Flash this summer.
But even Keaton's casting was not without its own controversy when it was first announced. Speaking about his own casting as the Joker with WIRED, Hamill explained how he was able to head into his audition to voice the Joker for Batman: The Animated Series with great confidence specifically because of the initial complaints over Keaton's casting in Batman. That let Hamill know to ignore any naysayers heading into his audition and instead focus on delivering a great performance. As Hamill explains when asked how he landed the role of the Joker:
"I just read for it. I had a confidence that really helped me, because there was this big outcry that Michael Keaton was gonna play Batman. 'Oh, he's Mr. Mom, he's a comedy actor.' I mean, they hadn't even seen him [in the role] and they didn't realize how great he would become. But, there was great controversy."
That allowed for Hamill to deliver an audition he was very happy with when he read for the Joker. Even so, he also felt convinced that the producers may still pass on casting him, regardless of how great the audition was. This also meant that Hamill had no anxiety heading into and during the audition, though he says that all of that came in pretty quickly once he learned that he was actually cast for the part.
"When I went in [for the Joker role], I thought, 'You think they're gonna hire Luke Skywalker to play the Joker? The fans will lose their minds!' I was so sure that I couldn't be cast. I was completely relaxed. A lot of times there's performance anxiety because you want the part, here I knew I couldn't get the part, so, who cares? I drove out of the parking lot thinking, 'That's the best Joker they'll ever hear, and it's too bad they can't cast me.' And as soon as they did cast me, it reversed. I was like, 'Oh no, I can't do this!'
Related: Michael Keaton Suits Up as Batman in the Latest Clip From The Flash
Mark Hamill Had a Lot of Fun Voicing the Joker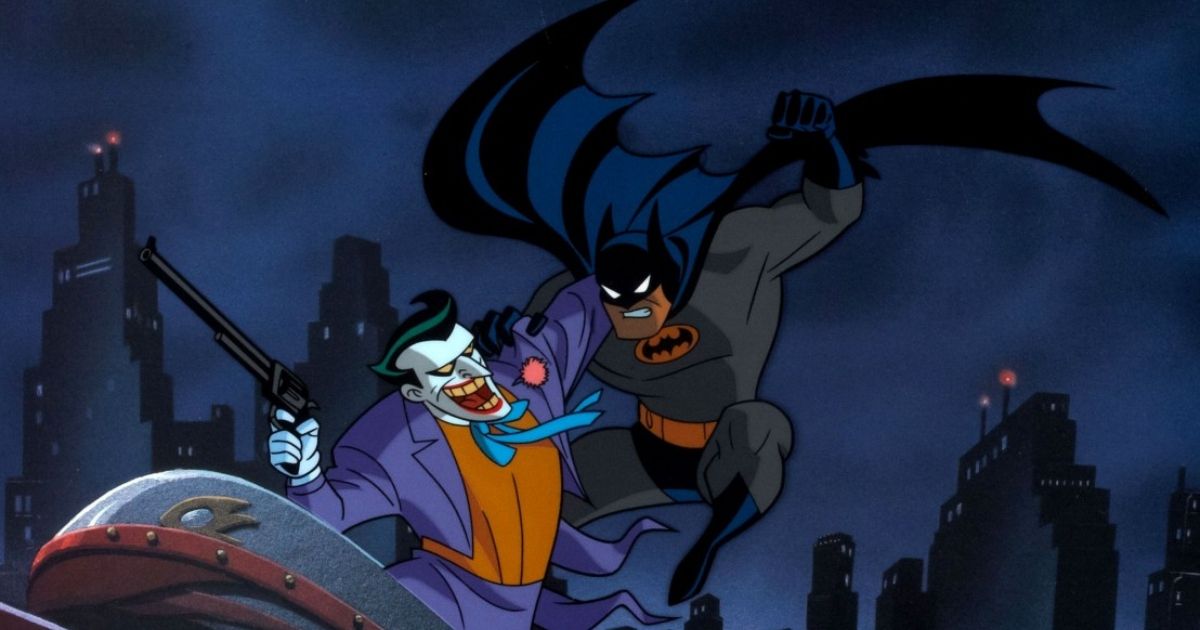 Hamill has since suggested he's finished voicing the Joker following the passing of Kevin Conroy. As Conroy had voiced Batman alongside Hamill's Joker in so many projects, Hamill has said that it just wouldn't feel right to continue on in that role with another Batman. Having said this, Hamill also reflects on his run as the Joker in the WIRED interview, referring to the Clown Prince of Crime as one of his favorite roles.
"It's really one of my favorite characters to play, because he's insane, and because he's insane, he's never boring. It's just fun to play a character who creates chaos everywhere he goes."
Catch Keaton returning to the role of Batman when The Flash hits movie theaters on June 16, 2023.


https://movieweb.com/michael-keaton-batman-joker-casting-mark-hamill/