Summary
The Sopranos' Rob Iler hated Top Gun: Maverick and believed it ruined the entire movie industry, comparing it to eating unhealthy fast food.
Iler criticized the lack of originality, claiming Top Gun: Maverick was a disappointment even though it received positive reviews and an Oscar.
Despite the widespread acclaim and commercial success of Top Gun: Maverick, Iler believes the blockbuster sequel is garbage.
"Top Gun f—ing sucked d—!" Those are the exact words that The Sopranos' actor Rob Iler used to described Tom Cruise's second go-round as the character of Pete Mitchell in Top Gun: Maverick. Iler thought the sequel to 1986's Top Gun was less than impressive, especially having been nominated for six Academy Awards. Iler said during the Not Today, Pal podcast:
"I think Top Gun [Maverick] ruined the whole movie industry. No, no, no, I think it ruined everything. It'll save it for four or five years because people are like, 'Oh this is sh—!' It's like eating f—ing McDonald's or eating f—ing trash food. And then, all of a sudden, people are gonna turn around in four years and go, 'Why do I feel bad?' Because you're watching garbage f—ing movies! And just like a f—ing McDonald's thing does for 15 minutes, and then all of a sudden you're going, 'Oh, wait a minute.'"
Iler and his former The Sopranos' co-star Jamie-Lynn Sigler host the Not Today, Pal podcast together. Iler famously portrayed A.J. Soprano, while Sigler played the part of Meadow Soprano. And during the Not Today, Pal podcast's 11th episode, Iler went off on Top Gun: Maverick. Iler even compared 90 Day Fiancé to Top Gun: Maverick. Iler said:
90 Day Fiancé is f—ing great. Because nobody is putting 90 Day Fiancé up for a f—ing Oscar. You go, 'Hey, do you wanna watch a s— TV show? Watch 90 Day Fiancé!' We know what it is.
Ultimately, Top Gun: Maverick only won a single Oscar, and the Academy Award victory went to the team of Mark Weingarten, James Mather, Al Nelson, Chris Burdon and Mark Taylor for their Sound Design on the blockbuster sequel.
Related: 20 Best Quotes from The Sopranos
Sopranos' Rob Iler Hates Top Gun: Maverick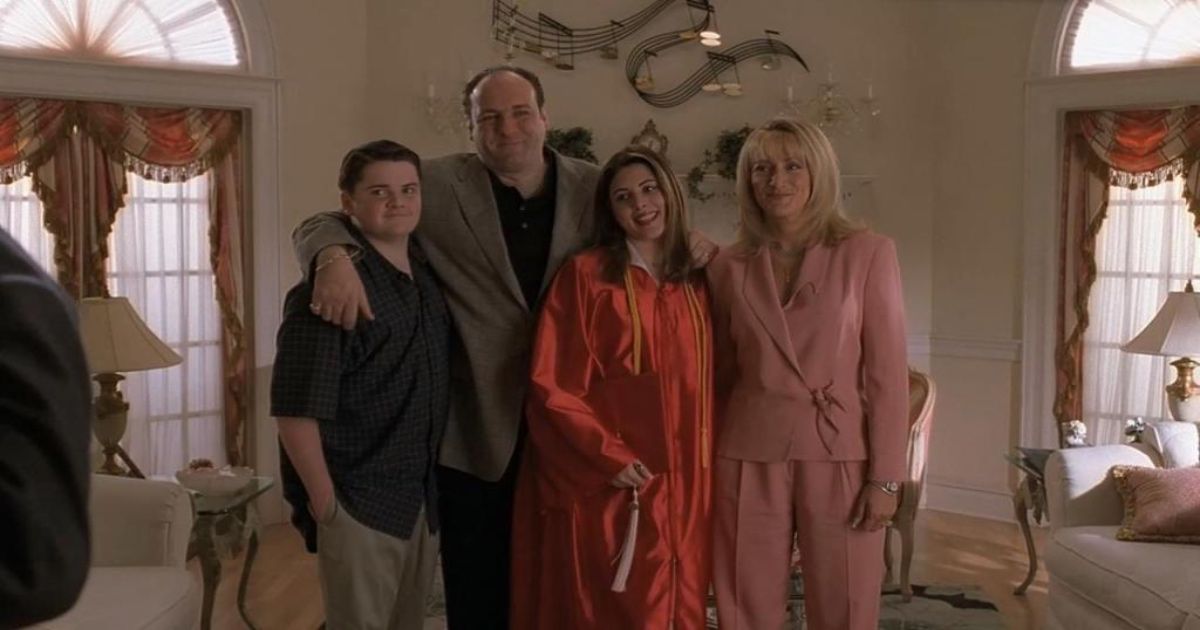 Audiences coming right out of movie theaters loved Top: Gun Maverick, and their praise led to the Tom Cruise sequel receiving a perfect "A+" CinemaScore. And fans on Rotten Tomatoes were equally in awe of the film, as they gave the aviation adventure a 99% audience score. Critics also gave Top Gun: Maverick excellent reviews which resulted in a 96% Tomatometer rating. But don't tell any of that to The Sopranos' actor Rob Iler because he couldn't stand the movie. Iler said during the same podcast:
"People told me it was a good movie, that it got nominated for an Oscar, and then I put it on expecting a f— ing Oscar-worthy movie, and it was guys walking in just like, 'Hey, f—ing Zinger, what are you on my six for?' And he's like, 'Hey, brother.' If you told me and you to sit in a f—ing room, and write Top Gun 2, there was nothing original about that movie. There's nothing that you go, 'Oh wow, that… I didn't see that coming. That was interesting.' Was there anything interesting about the whole movie?"
Iler added:
"This is my point, five years from now people are gonna go 'Oh my God, we said this should be f—ing best movie ever because we were f—ing coming out of COVID in a fog. That's fine, it's fine [if the movie makes you happy], but then to say, Oscar, best movie, putting it in a category like [The] Godfather? A shame! It ruined the entire movie industry. That's it. I don't want to watch movies anymore. Top Gun made me hate movies. Garbage. Absolute f—ing garbage."
In addition to the critical and fan adoration the sequel received, Top Gun: Maverick became a smash hit in theaters. Cruise's second cinematic adventure as Pete Mitchell brought in $1.5 billion worldwide, which represents the actor's highest-grossing film of all time. The next closest for Cruise is Mission: Impossible — Fallout's global take of $792 million. Now, check out the Not Today, Pal podcast in its entirety below:


https://movieweb.com/the-sopranos-star-rob-iler-slams-top-gun-maverick-says-it-ruined-movies/