Colleen Atwood is one of the most well-renowned costume designers working in Hollywood. She is known for her collaborations with filmmakers like Tim Burton on films like Sleepy Hollow and Edward Scissorhands or Rob Marshall on movies like Into the Woods and, recently, The Little Mermaid. She designed the costumes for the major Arrowverse shows Arrow, The Flash, and Supergirl. She has been nominated for the Academy Award for Best Costume Design 12 times and won four: Chicago, Memoirs of a Gesha, Alice in Wonderland, and Fantastic Beast and Where to Find Them. Fantastic Beasts not only marked the first Academy Award for the Wizarding World franchise, but it also was her first time working with director David Yates.
Since then, she has worked with Yates on both Fantastic Beast and the Crimes of Grindelwald and Fantastic Beast and the Secrets of Dumbledore. Yet when Yates moved to a different project apart from the Wizarding World, he decided to bring some creative partners with him, and one of them was Atwood. Pain Hustlers is a very different project for both of them, as it is a contemporary movie about the sinister world of pharmaceuticals, so it's fascinating to see what they both do in this environment. Atwood spoke to MovieWeb about the film.
Finding the Fantastical in the Ordinary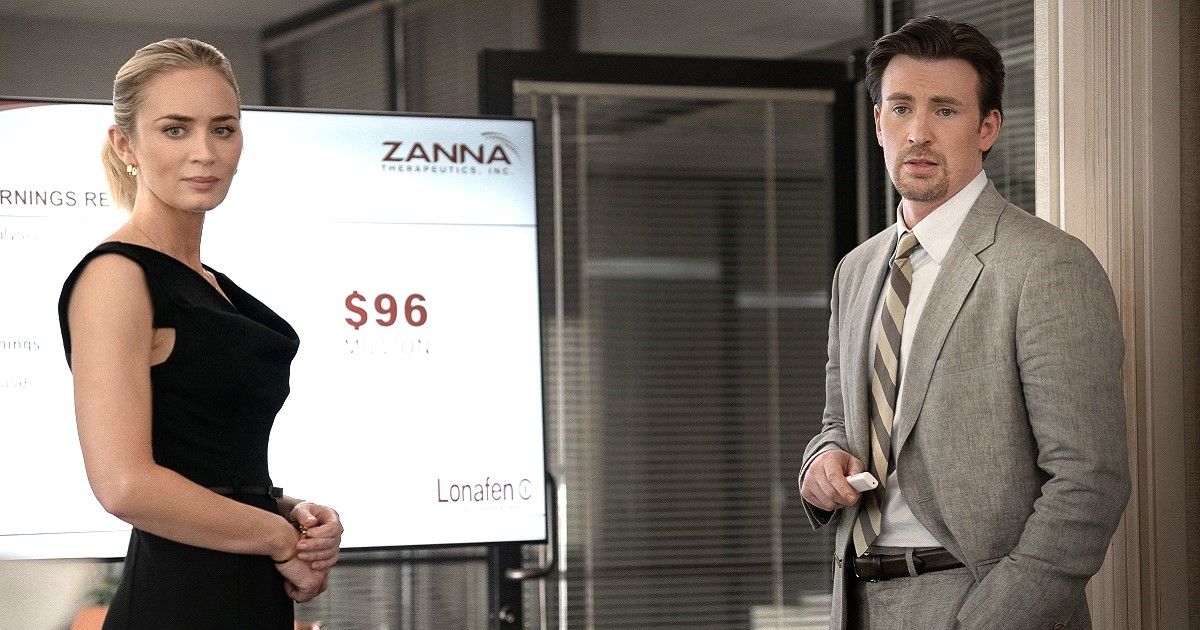 Atwood had a great working relationship with Yates on their previous projects together, so when Yates came aboard Pain Hustlers, he sent her the script to see if she would be interested in joining the production. "When I read it, it was really a story worth telling and, in today's world, a really important subject," said Atwood.
Related: Exclusive: The Continental Crew Discusses the Stunts, Sound, Productions, and Costumes of the John Wick Show
This also marks Atwood's third time working with star Emily Blunt, as she previously did the costumes for 2014's Into the Woods and 2016's The Huntsman: Winter's War. Those are two more magical films, far different from Pain Hustlers, but that was an exciting aspect for Atwood. "Even though I'm known for more fantastical work, I do like to do things based in reality as well. This was a character-driven piece."
Colleen Atwood on the Work of a Costume Designer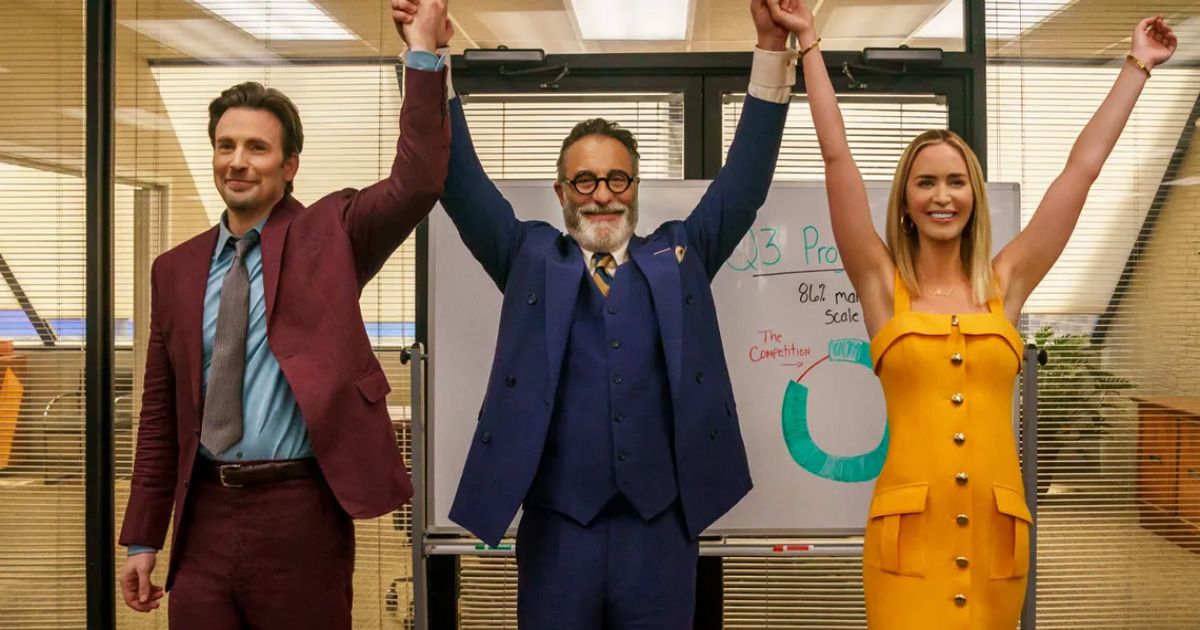 While one would think designing costumes for the Wizarding World or Wonderland would be very different from designing the wardrobe of somebody in 2010s Florida, Atwood revealed that artistically it all starts from the same creative place:
The two things that are similar is starting with what is real. Even in a fantasy, you are starting with the world you are basing it in, and the same goes for a more journalistic story.
Aside from elaborate costumes for imaginative fantasy worlds, Atwood is also known for period pieces like the 1930s-set Public Enemies or the '70s setting of Dark Shadows. Oftentimes this means creating costumes from scratch. Yet with Pain Hustlers, there was a bit more freedom in terms of clothing. "The process is very similar at the very beginning, but instead of creating costumes, I found costumes. I found them in thrift stores and high-end stores because of the arc of the story."
Related: 15 MCU Costumes That Are Better Than the Comics
Yet, similar to a period piece or a fantasy world, Atwood still had to create some articles of clothing: "In the middle of that, I created costumes as well to fill in the spaces of costumes I was not finding on the street."
Between shopping for clothes, crafting original pieces, and just finding a general look for a film, the process takes a certain amount of time. Atwood revealed that for Pain Hustlers; she had about 10 weeks to prep the film. She said, "On a contemporary film, the usual prep time varies. Normally, it is eight to 12 weeks, depending on how many people are in it."
Atwood is set to dress Pain Hustlers star Catherine O'Hara in Beetlejuice 2. O'Hara is reprising her role as Delia Deetz. While Atwood did not work on costumes for the original Beetlejuice, given her long history with Burton stretching all the way back to Edward Scissorhands in 1990, there is no doubt that the costumes for the long-awaited sequel will be to die for.
In the meantime, you can see Atwood's Oscar-worthy hustle in Pain Hustlers on Netflix starting October 27, 2023. You can watch the trailer below:


https://movieweb.com/pain-hustlers-interview-colleen-atwood/