Summary
Chris Evans has had mixed success with his recent streaming projects, with most of them receiving low ratings on Rotten Tomatoes.
Pain Hustlers is one of the lowest-rated films in Evans' career, currently with a 27% approval rate on Rotten Tomatoes.
However, there is one exception to Evans' streaming projects. His 2020 series Defending Jacob received a 70% rating and was praised by both fans and critics.
Chris Evans is part of the cast of David Yates upcoming movie, Pain Hustlers, which will debut on Netflix on October 27. But, unfortunately, the first reviews and the Rotten Tomatoes score for the film tease another fail for the MCU star.
After fifteen years of dedicating himself almost completely to the world of Harry Potter, Yates decided to try something very different with his new film. Pain Hustlers centers on a single mother and high school dropout who is going through a difficult time in her personal life due to not having a job and her daughter going through a difficult illness. At that moment she meets Pete Brenner, who offers her the opportunity to join a pharmaceutical start-up where she will find success, but will also involve her in a great conflict since it is nothing more than a scam.
Pain Hustlers stars Emily Blunt, Andy Garcia, Catherine O'Hara, Jay Duplass and Evans, who continues his post-MCU career with another streaming release. Unfortunately, some of the titles Evans has been part of haven't been very well received, and Pain Hustlers is the latest to join them.
Now that the movie has hit selected theaters, weeks after its premiere at the Toronto International Film Festival and days before its worldwide release on Netflix, Pain Hustlers' Rotten Tomatoes score is out and things are not looking good. At the moment of writing this article, the movie has a 27% approval rate, becoming one of the lowest for Evans' career. In fact, it has only been saved from being the lowest rated film starring the actor thanks to 2015's Playing It Cool and Ghosted, which was released earliest this year.
Related: Pain Hustlers Trailer Further Teases This Month's Netflix Crime Drama
Chris Evans and Streaming May Not Be a Good Match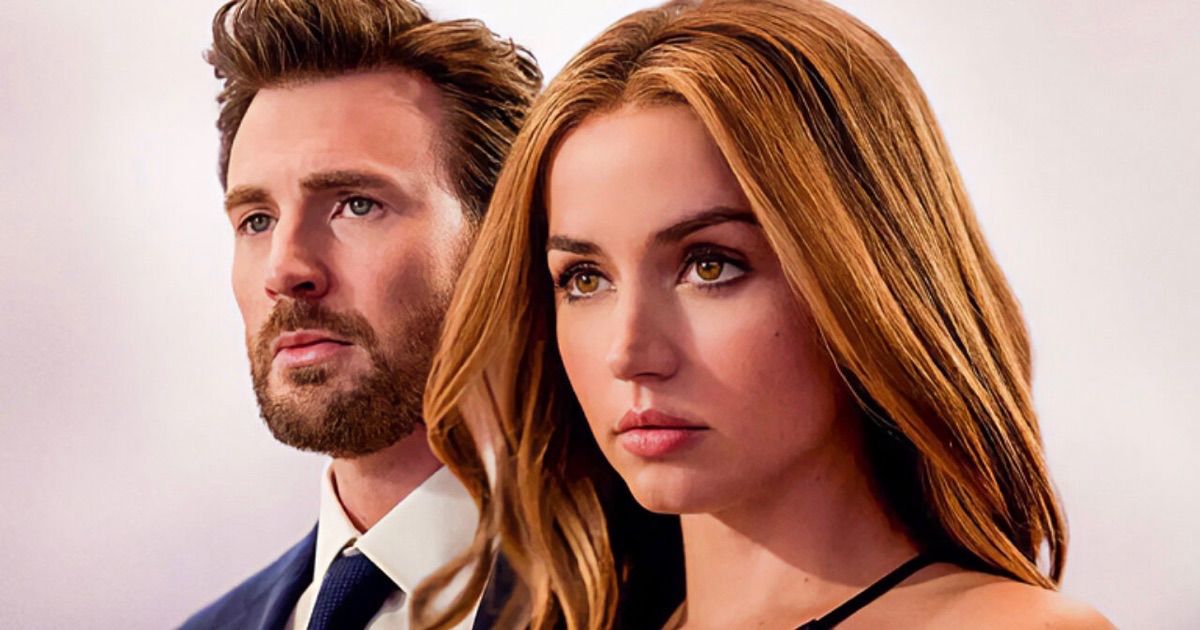 Of the eight films Evans has made since Avengers: Endgame, five were made for a streaming platform. Except for Don't Look Up, in which he has a brief cameo as himself, all the others have a very low percentage on Rotten Tomatoes. 2019's The Red Sea Diving Resort has 29%, 2022's The Gray Man has 45%, and Ghosted has 26%, putting it 1% below Pain Hustlers.
These numbers might lead one to think that the actor was out of luck when it came to the roles he chose for streaming projects, but there is one big exception. In 2020, Evans starred in the Apple TV+ series Defending Jacob, which has a 70% rating and was highly praised by both the actor's fans and critics.
The series follows a 14-year-old teenager (Jaeden Martell) who is accused of murdering a schoolmate. His father (Evans) is his main defender, although at times he begins to doubt his son's innocence as does his mother (Michelle Dockery). The series covers the case from the crime to the young man's trial, showing the conflicts that the family must deal with during that time, and the impact that the case has on the entire community that surrounds them.


https://movieweb.com/pain-hustlers-rotten-tomatoes-chris-evans-bad/