Horror is one of the most popular genres, and is watched year-round. Creating and producing a scary story outside the US brings various perspectives, folklore, and mythology that aren't seen most of the time in Hollywood's horror movies. Even if created in a different country, and spoken in a different language, one feeling may be the most universal of all: fear. Here are some of the best international horror series to watch if you're in the spooky mood.
10
Dark (2017)
Country: Germany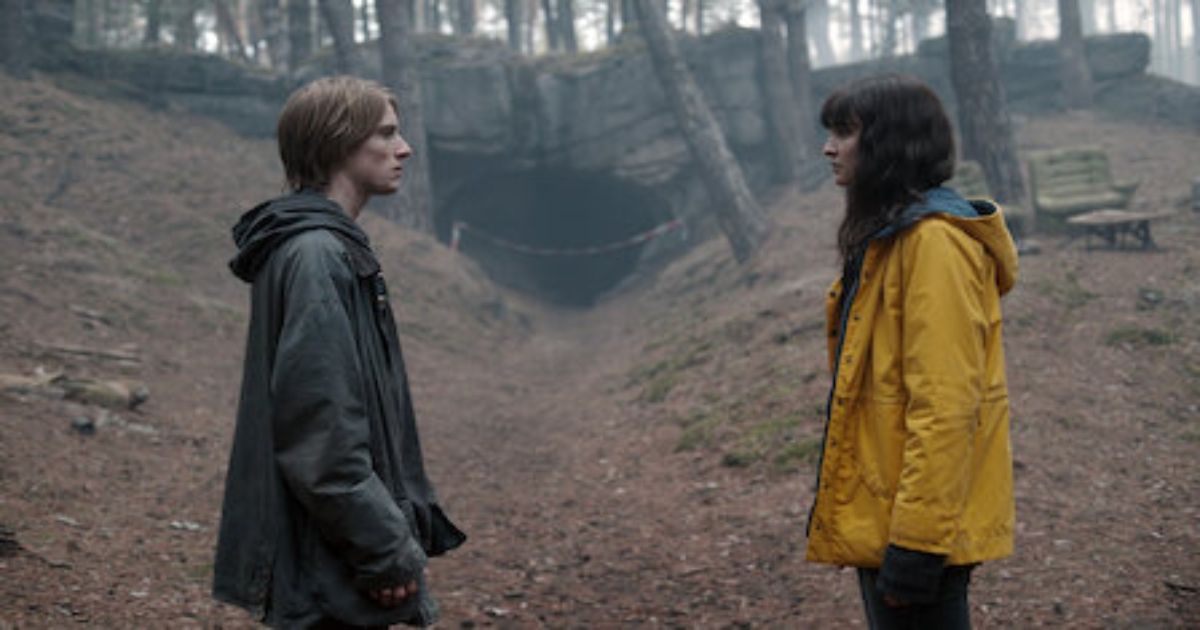 Dark is a science fiction story filled with plot twists, incredible characters, and a lot of horror elements. Set in a small village in Germany, the story starts with the mysterious disappearance of two children. What none of the characters know is that this disappearance will set in motion a journey that will literally bend the past, the present and the future.
What Makes It Great
The atmosphere is dark and eerie, and it's filled with suspense. However, the series is not pure horror, but it takes elements from the genre and adds them to its story. It is still a great show that many love around the world and is considered one of the best productions ever made by Netflix. The German series has three seasons, and it's completed – so if you want to watch an unsettling story that will blow your mind and has a definite ending, this one is a great choice.
9
Folklore (2018)
Region: Asia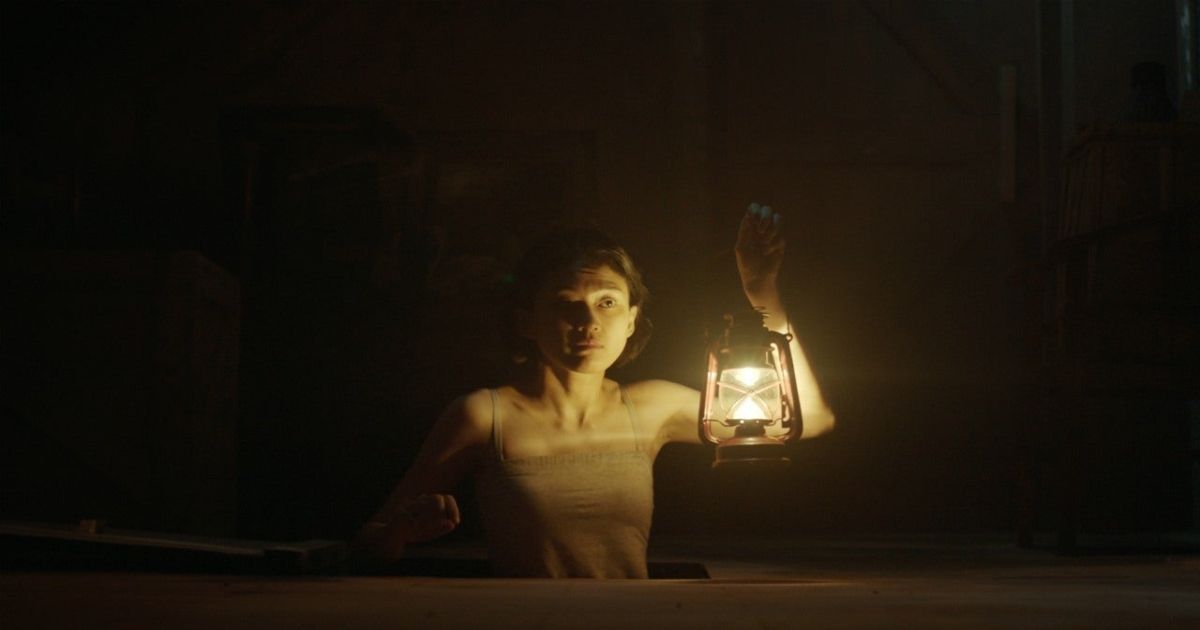 Folklore is an anthology series that allows different filmmakers from different parts of Asia to showcase their own horror stories through rich and terrifying folklore. Each director gets a one-hour episode to tell their stories with different characters and settings. From a harsh story about motherhood, to a journalist interviewing a ghost, every episode is deeply unique.
What Makes It Great
The series examines the folklore and culture of various places, giving a platform for different types of horror to be explored. A common thread and highlight of the show is the explicit social criticism underneath the supernatural and scary situations.
8
Black Spot (2017)
Country: France
Black Spot (Zone Blanche in the original language) is a Belgian series that mixes a detective procedural in a small town, Villefranche, with folklore and the supernatural. The town's lead detective and police officer, Laurène (Suliane Brahim), has a dark past that has everything to do with the woods that surround the town. Political games, ancient beings and murder are all a part of this dark tale.
What Makes It Great
The atmosphere and cinematography of the show really translate the cold and somber feeling of the little town of Villefranche. It's not extremely scary, but the characters and the plot are great. It's a great balance between the crime and the supernatural elements, as well as the personal lives of the characters. Twin Peaks fans will probably enjoy this one.
Related: 25 International Horror Movies to Help Expand Your Horror Knowledge
7
Katla (2021)
Country: Iceland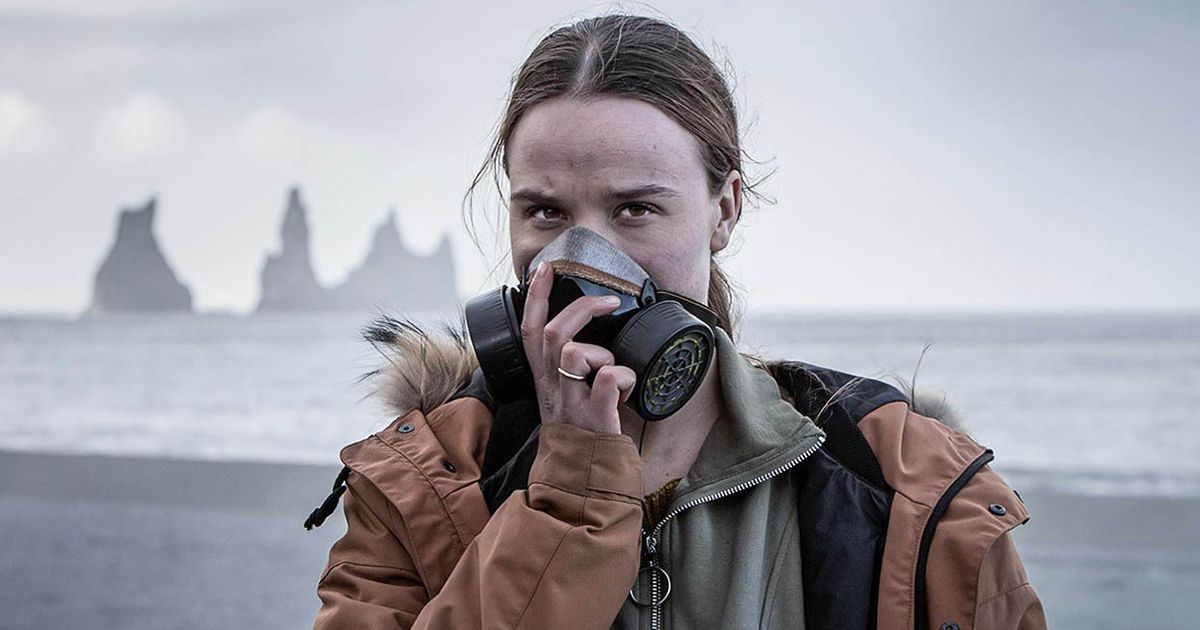 Netflix has been one of the few streaming services to really explore international productions, whether by distributing them or through original productions. Katla is an Icelandic supernatural thriller that explores mythology and folklore, especially the idea of the double. In the series, a woman who has been missing for 20 years appears after a volcano eruption, and she hasn't aged a day.
What Makes It Great
This series is for viewers not looking for gore or jump scares but rather existential dread to the fullest. The cinematography is one of the biggest highlights, as Iceland is known for its beauty, and the viewer can almost feel the cold the characters are experiencing just by watching the show.
6
The Kingdom (1994)
Country: Denmark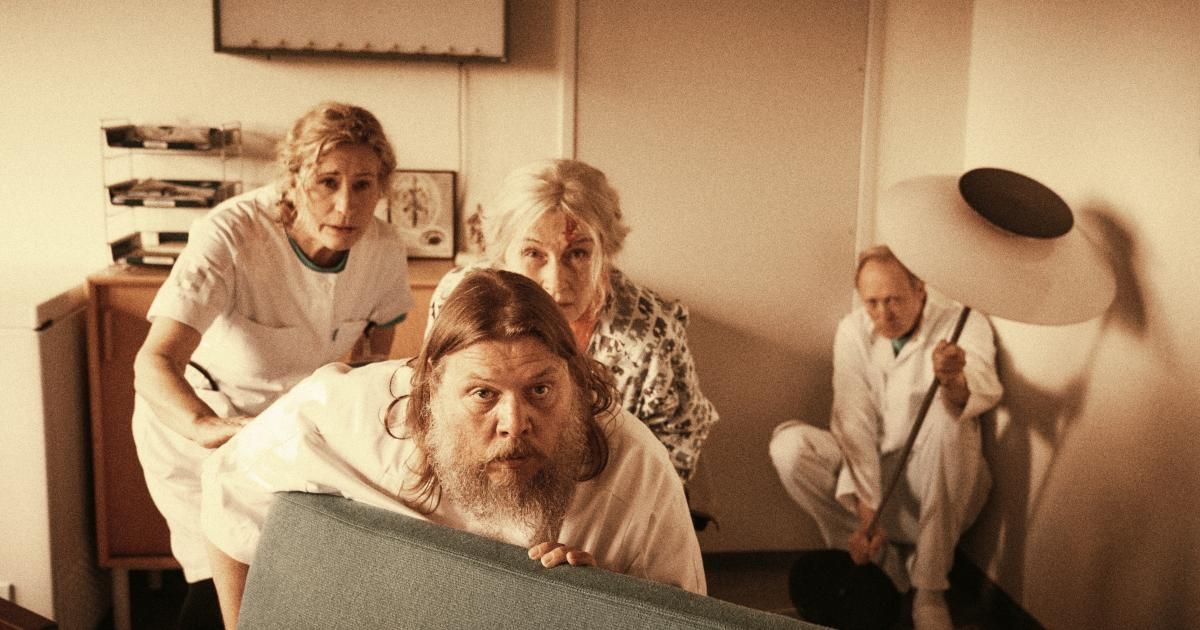 If you like medical dramas and horror, then Lars Von Trier's show The Kingdom (Riget in the original language) would be a good option. The setting says it all: a haunted hospital in Copenhagen. The series bends to the absurd and weird, just like most of Trier's productions.
What Makes It Great
Last year The Kingdom: Exodus, a continuation of the show, was released and greatly pleased both fans and critics, earning a Fresh Certificate and a 92% audience score on Rotten Tomatoes. For Ari Aster fans, the director said the show influenced him when creating his film Hereditary.
5
All of Us are Dead (2022)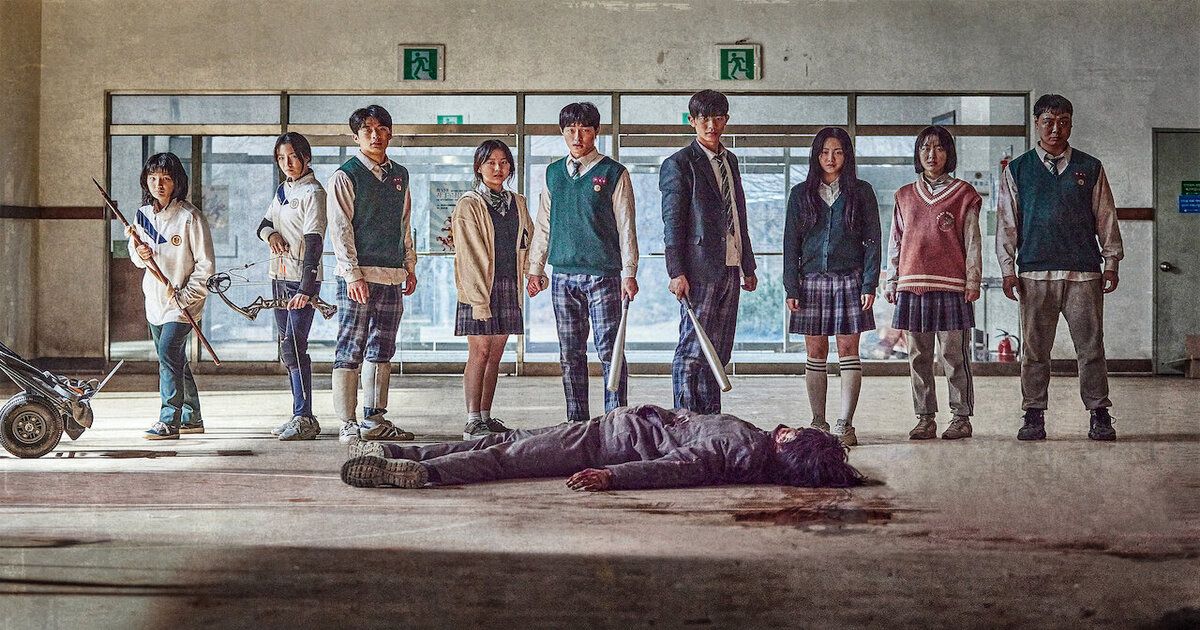 If there is one thing no one can deny, it is how great South Korean zombie stories are. This series was a massive hit, so much so that the Halloween event in the Universal Studios parks in Singapore this year was an All of Us Are Dead house. The series follows a group of teenagers trapped in a school as a zombie apocalypse happens caused by their biology teacher. The show was renewed for a second season.
What Makes It Great
All of Us Are Dead has everything that zombie fans want to see on the screen: gore, thrills, and much more. The series positions itself as a unique take on the subgenre by combining elements of zombie chaos with coming-of-age melodrama and young love, and mixes these disparate aspects into something altogether satisfying.
4
30 Coins (2020)
Country: Spain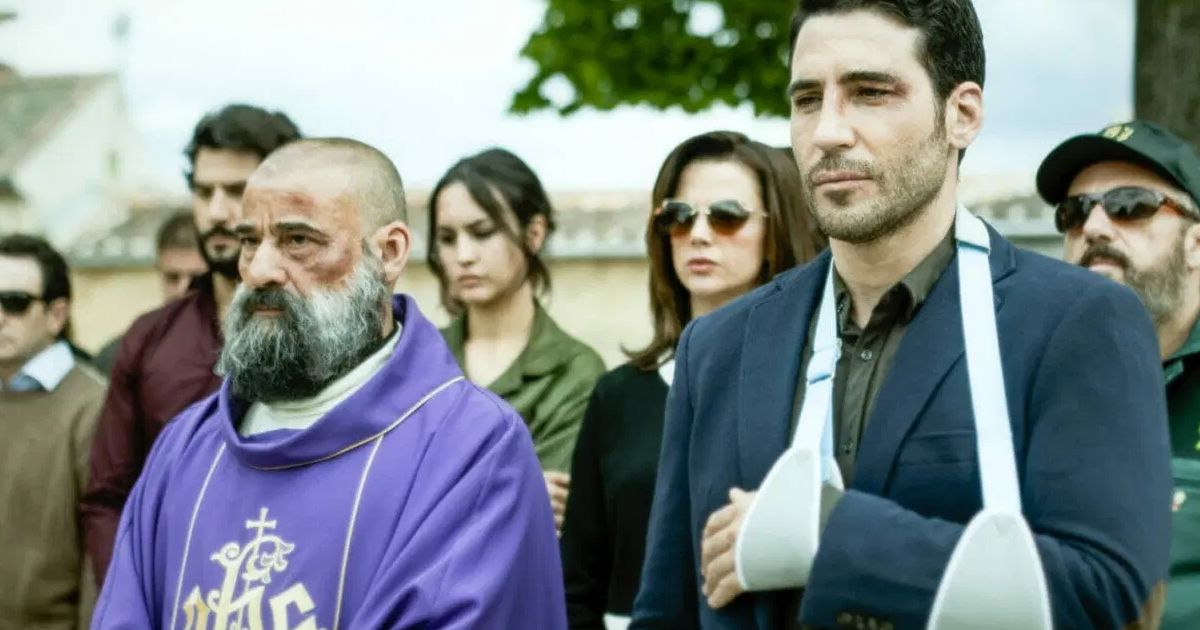 30 Coins (30 Monedas in the original language) has one of the most popular elements in horror stories: exorcisms. The Spanish series just started its second season and is available on Max. The show follows an exorcist, boxer, and ex-convict Padre Vergara (Eduard Fernández). He was exiled to a remote city in Spain and helps the town as much as he can – until supernatural things start to happen.
What Makes It Great
The acting and how the supernatural is explored are one of the common elements most viewers enjoy about the show. It needs to be highlighted that this series has a lot of violence, so viewer discretion is advised. The second season premiered on October 23.
Related: Why You Should Add The Medium (2021) To Your Halloween To Watch Movie List
3
Hellbound (2021)
Country: South Korea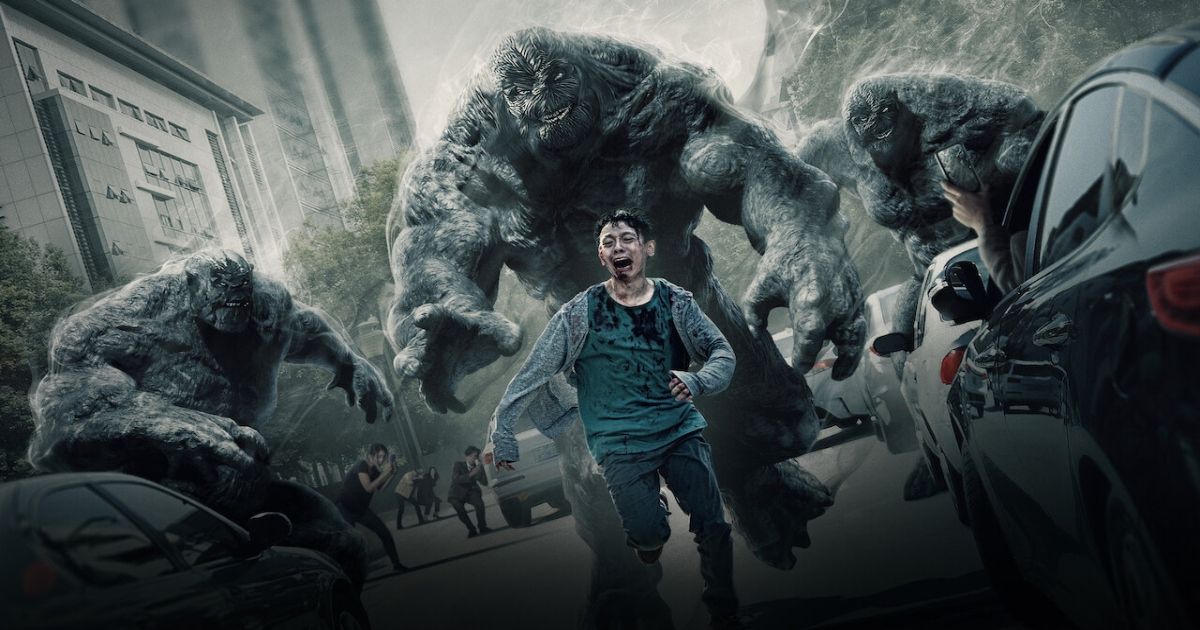 To say that South Korea is dominating television and will probably only continue to do so is an understatement. Hellbound focuses on religion and fanatics after a creature starts to appear and deliver prophecies. It condemns certain people to go to hell at a specific time in the future. The series was renewed, but a date hasn't been announced for the return of this brutal story.
What Makes It Great
Hellbound was made by Yeon Sang-ho, who directed one of the best zombie movies, Train to Busan. It is a great horror series that received a Fresh Certificate on Rotten Tomatoes. The commentary of religion and human behavior creates a necessary story that still gives fear to its audience.
2
Kingdom (2019)
Country: South Korea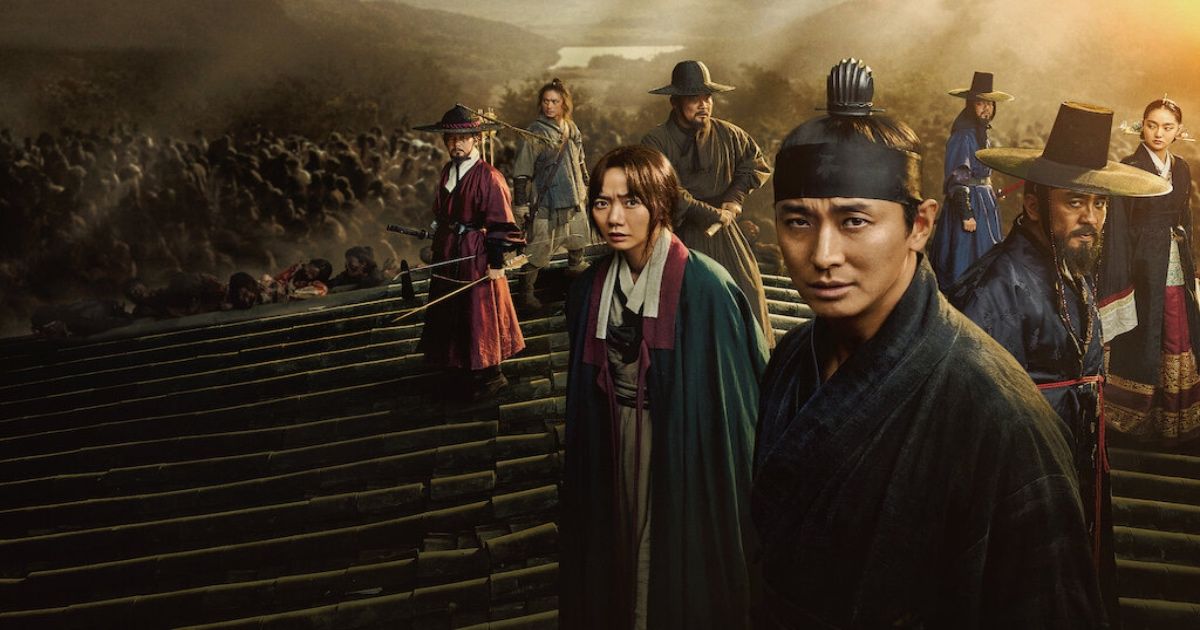 Kingdom is another South Korean production, and this time the story is set in the 16th Century fictional country of Joseon. A mysterious plague takes over the land, including the king. The Crown Prince Lee Chang (Ju Ji-hoon), has to step up and try to understand the disease that turns into a deadly epidemic.
What Makes It Great
The historical costumes, acting, and the grand subject of political games mixed with zombies create a spectacular show. The series was praised for how innovative they were about how they tackled zombies. The two seasons received great scores on Rotten Tomatoes, the lowest being 94%. Kingdom: Ashin of the North is a spin-off that furthers develops this fictitious world by explaining how the epidemic started.
1
Marianne (2019)
Country: France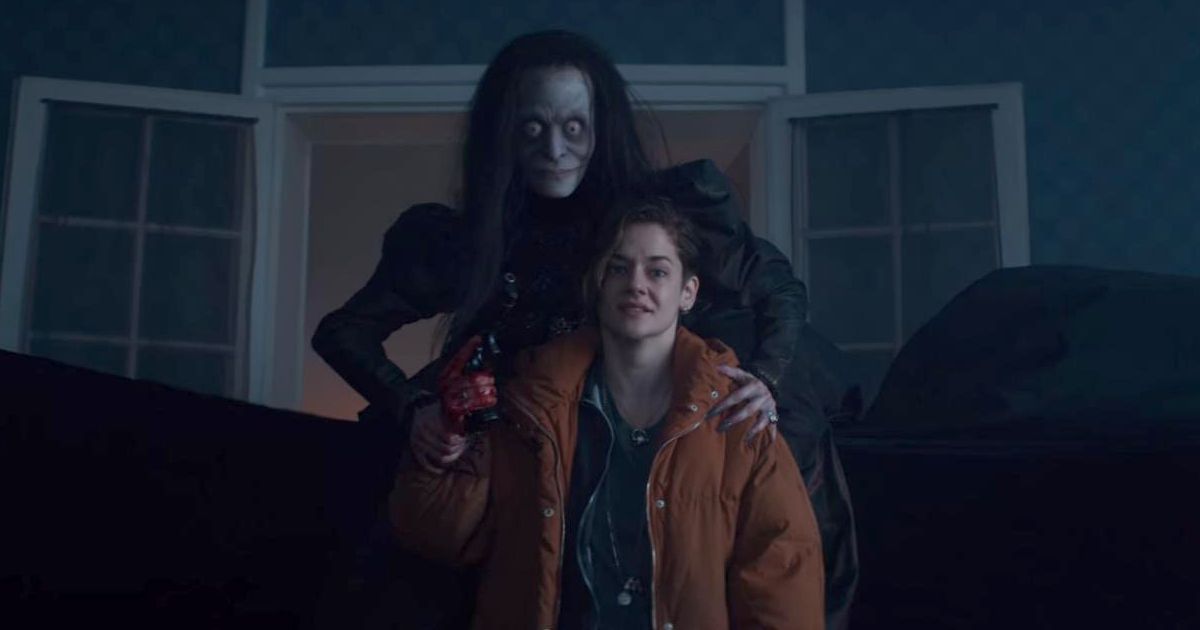 Marianne is one of the most terrifying international series to watch. Following Emma (Victoire Du Bois), an author who has been cursed with nightmares about a witch called Marianne (Mireille Herbstmeyer). There is only one way of stopping them: writing books about her. However, Emma is tired and decides to end her very famous book series, and that's when things start to get scary.
What Makes It Great
The series only has one season, as it was canceled, but thankfully, the main story arcs are finished. The French series was praised by the King of Horror himself, Stephen King. The visuals are horrific on their own but combined with a compelling story that haunts you when you turn off the TV makes it all the better. The scares are innovative and deeply unsettling, just like the superb acting, especially by actress Mireille Herbstmeyer.
And if you're a big horror fan, check out our brief video essay exploring some fun facts behind the scenes of our absolute favorite horror movies: