Everyone loves a good animal movie. Whether dogs, cats, birds, or some other cute creature, audiences love to cheer on the innocent and adorable, rooting for them as they overcome hardship and peril. Cats are a little more complicated, though– some are simply sweet, others are monstrously ferocious, while still more are nearly sarcastic in their indifference toward human affairs.
There have been many movies made throughout the years about these feline friends. Many of these were excellent while others were questionable. Some hairball choices include the cinematic Cats (2019), Catwoman (2004), and Fritz the Cat (1972), which was the first X-rated animated movie and shocked the world with its adult content. While these movies have been critically abhorred, there are many good cat films worth watching. Thus, if you're looking for the purr-fect movie to watch, alone or with your cat companion cuddled close, here are our picks for the best cat flicks of all time.
Updated on September 18th, 2023, by Timothy Lindsey: This article has been updated with additional content to keep the discussion fresh and relevant with even more information and new entries.
12
Garfield (2004)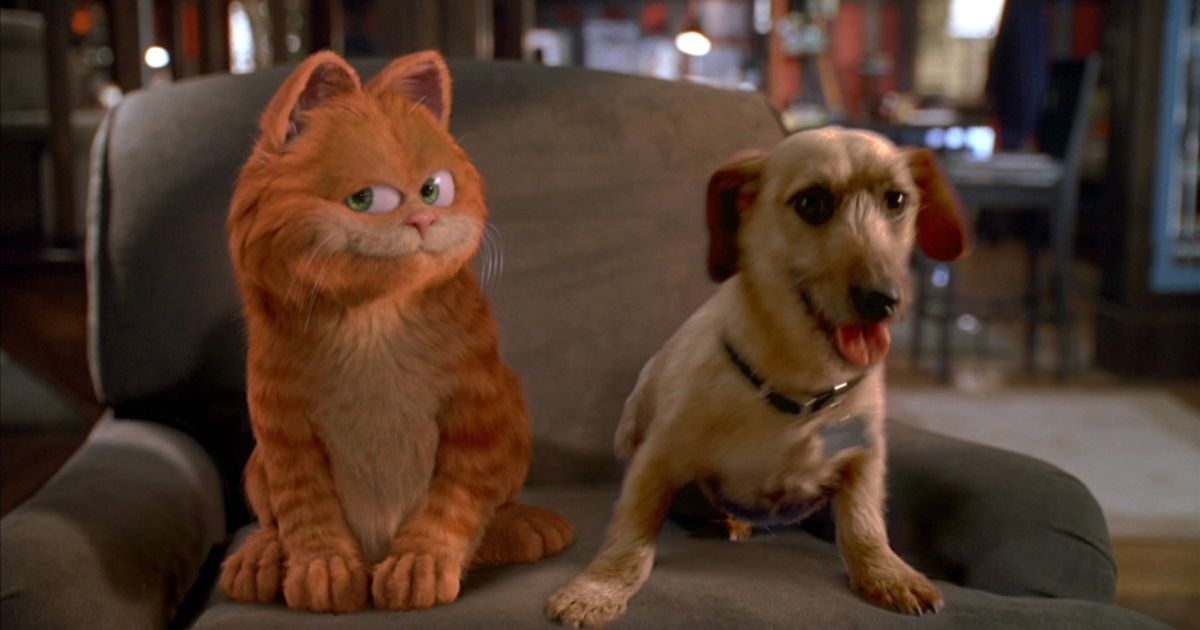 The 2004 Garfield movie is loosely based on the popular American comic strip created by Jim Davis. While this movie may not have landed well with critics, it is goofy, fun, and enjoyable to watch, thanks largely to the strangely perfect casting of Bill Murray as the titular kitty.
Of course, he swears to have only taken the role because he believed one of the Coen Brothers was directing. While this is no Tragedy of Macbeth, it's still a lot of mindless fun. Join Garfield and Odie as they get into mischief and learn the true meaning of friendship, sort of.
11
Hocus Pocus (1993)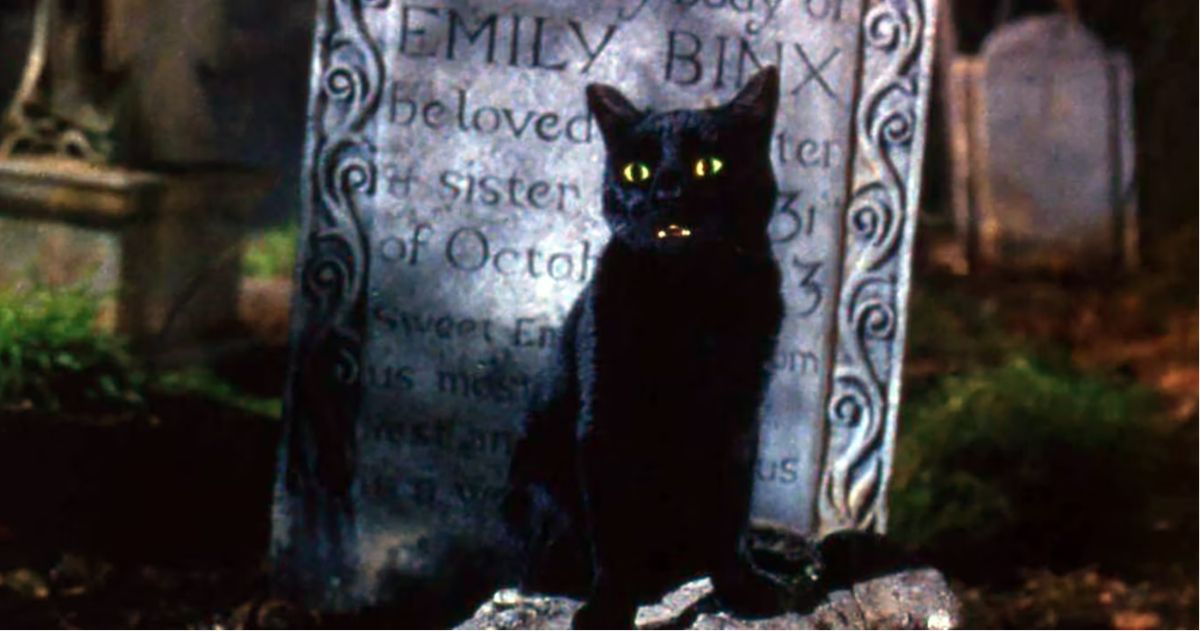 The 1993 cult classic is the ultimate family Halloween movie. Hocus Pocus introduces viewers to a boy named Max, his sister Dani, and their friend named Allison as they accidentally conjure up three evil witches set on sucking the life out of all the children of Salem, Massachusetts so that they can live forever.
This comes 300 years after they turned a boy named Thackery Binx into a cat after he tried to save his sister from the witches. Still a cat, Thackery helps the kids find a way to destroy the witches so that the children of Salem can be saved, and his cat curse can end. The award-winning film is still one of the most-watched films around the time of Halloween annually.
10
The Aristocats (1970)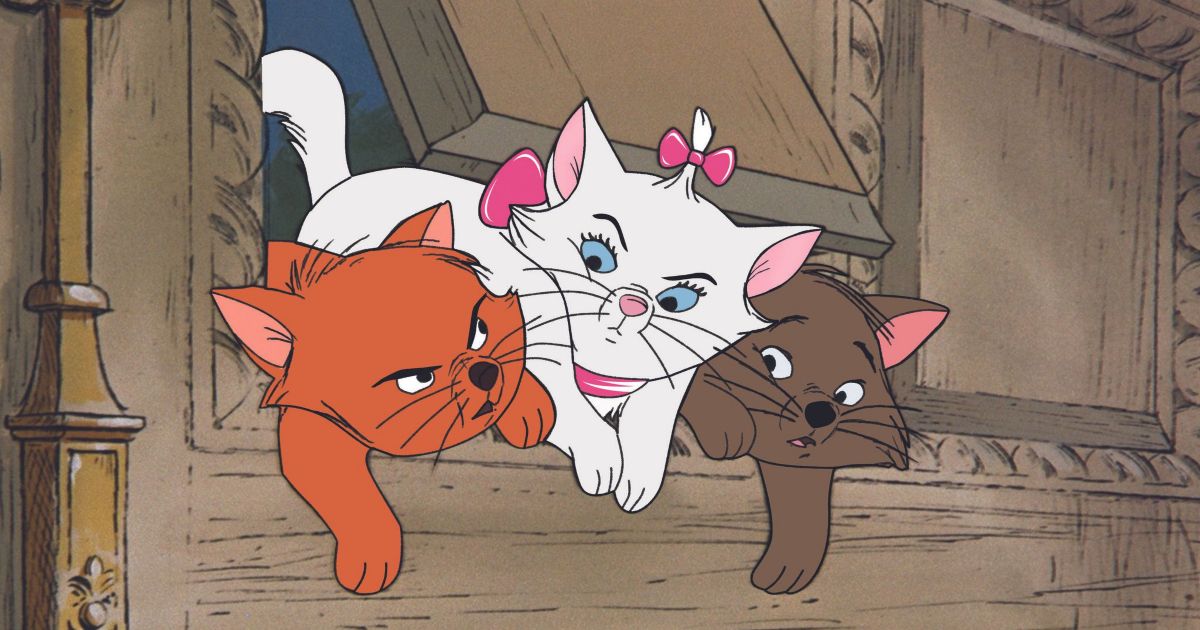 "Everybody wants to be a cat." In The Aristocats, there simply is no better life. Duchess and her three cats (Marie, Berlioz, and Toulouse), live a pampered life in Paris with their owner. However, everything changes when the family butler drugs Duchess and her kittens and abandons them in the countryside in a scheme to claim the family fortune.
As Duchess and her kittens journey home, they make many new friends along the way, including the handsome Thomas O'Malley. This classic cat character study features great old-school music, ebullient voice acting, and a light, pleasant vibe throughout.
9
Puss in Boots (2011)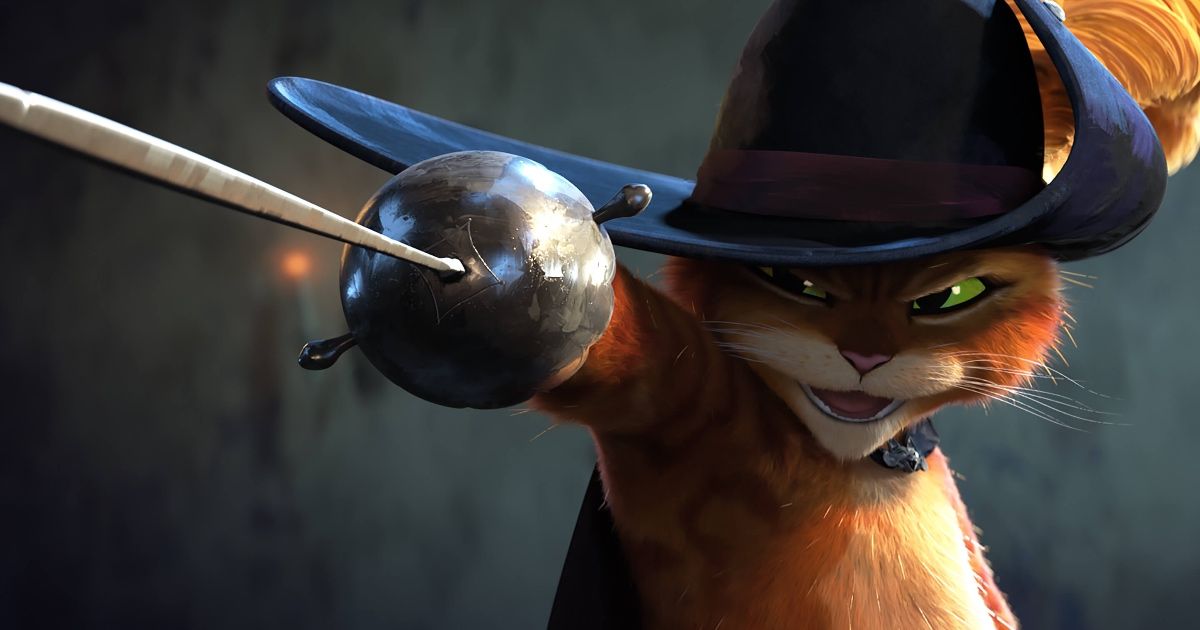 Shrek was a major success for DreamWorks Animation, with everyone falling in love with the clumsy, loveable green ogre. In 2004, DreamWorks released the sequel, Shrek 2, introducing the world to a new character– the adorable, fluffy Puss, who audiences loved so much that he got his spinoff movie in 2011, Puss in Boots.
Chronicling the epic tales of Puss and his adventures before meeting Shrek, the film features delightful voice acting from Salma Hayek, Billy Bob Thornton, Zach Galifianakis, and Amy Sedaris, but the real draw is watching the cute kitty incongruously voiced by the sexy Spaniard Antonio Banderas.
8
Garfield: A Tail of Two Kitties (2006)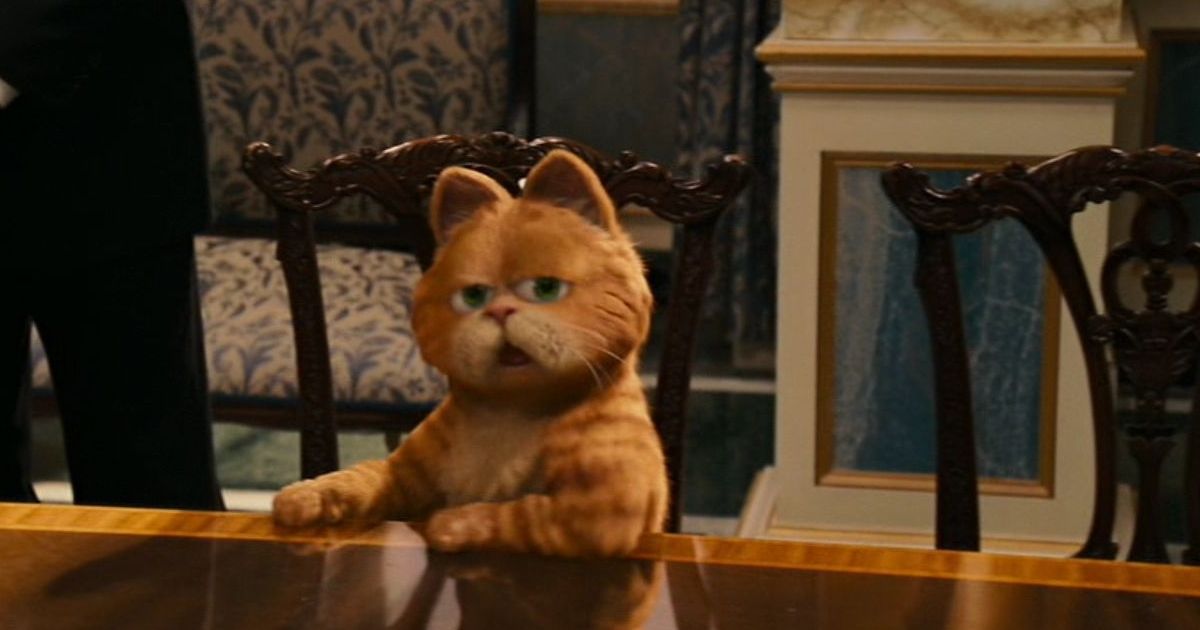 The sequel to the first live-action Garfield film, Garfield: A Tail of Two Kitties (2006) follows the beloved feline (Bill Murray) as he follows his owner John (Breckin Meyer) across the pond to London. John is going there to propose to his girlfriend Liz (Jennifer Love Hewitt). Garfield and John's dog Odie find a way to break out of the kennel and sneak into John's luggage. After getting to London, Garfield and Prince XII (a cat) of Carlyle Castle get mixed up with one another.
Additionally, the evil Lord Dargis (Bill Connelly) has a plan to take over the Prince's estate, which includes getting rid of the feline Prince himself. Garfield and Prince XII must find a way to prevent him from doing exactly that. The film has a grade of "B+" on CinemaScore, and it showcased the classic humor from the comedic cat that made him one of the best animal cinematic and television characters ever.
Related: 10 Wild Animal Movies That Will Keep You Out of the Woods Forever
7
Homeward Bound (1993)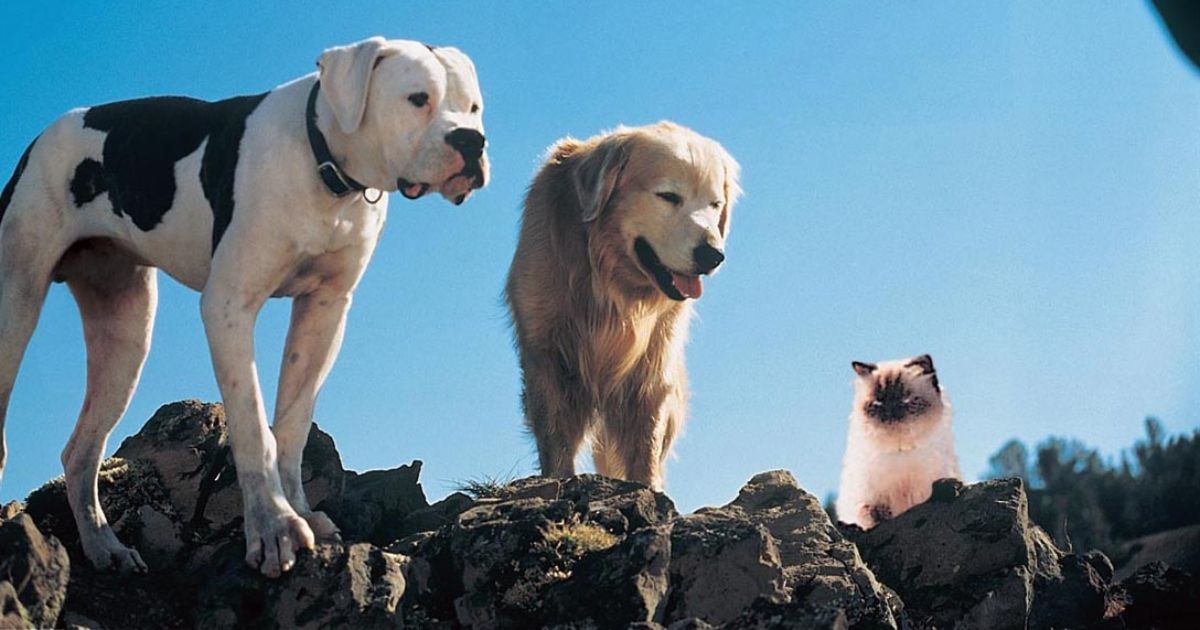 This 1993 Disney classic is a remake of the 1963 film The Incredible Journey, which is also based on the book of the same name and inspired by true events. In Homeward Bound, the pets Shadow, Chance, and Sassy are all left at a friend's ranch when their owners go on vacation.
However, the animals worry that they have been left by accident, so they embark on an incredible journey through the California wilderness to try and find their way back home to family. Homeward Bound stars Michael J. Fox as Chance, the energetic and curious American bulldog, Don Ameche as Shadow, a wise golden retriever, and Sally Field as Sassy, a prim and proper cat who steals the show with her snappy dialogue. The real-life animals are brilliantly trained and a joy to watch.
6
The Lion King II: Simba's Pride (1998)
The sequel to the iconic 1994 Disney classic, which readers will later see on this list, tells another story around Pride Rock. The Lion King II: Simba's Pride introduces audiences to Simba (Matthew Broderick) and Nala's daughter Kiara. Kiara meets Kovu, the son of Scar. However, the two are forbidden to see each other because Kovu is a part of "the Outsiders", a group of lions banished to the Outlands because of what Scar did in the previous film.
Kiara and Kovu believe that they can unite both groups, even if Kovu's mother, Zira, has plans to get revenge on Simba for killing Scar. Despite an approval rating of just 62% on Rotten Tomatoes, the 1998 sequel provides viewers with a family film with a touch of Romeo and Juliet in the place where "everything the light touches".
5
Coraline (2009)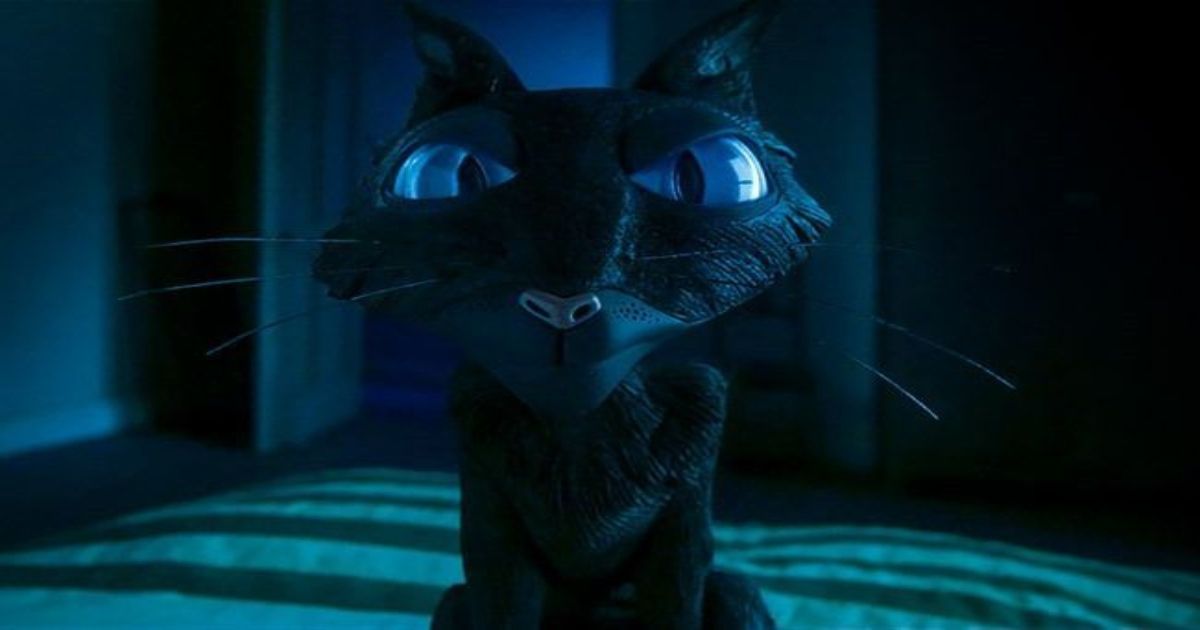 Based on the dark children's fantasy novel of the same name by English author Neil Gaiman, Coraline is a girl who is tired of living life in her ordinary world. While exploring her new home, Coraline (Dakota Fanning) discovers a secret door that leads to an alternate world much like her own.
However, this new world appears to be much better but has a strange, haunting catch, so Coraline recruits the help of a talking cat to rescue her parents and save her world. The cat is a perfect manifestation of all the indifferent, individualistic but still lovable feline friends in the world– snarky, sarcastic, and more intellectual than any dog could ever be.
4
The Ghost and the Darkness (1996)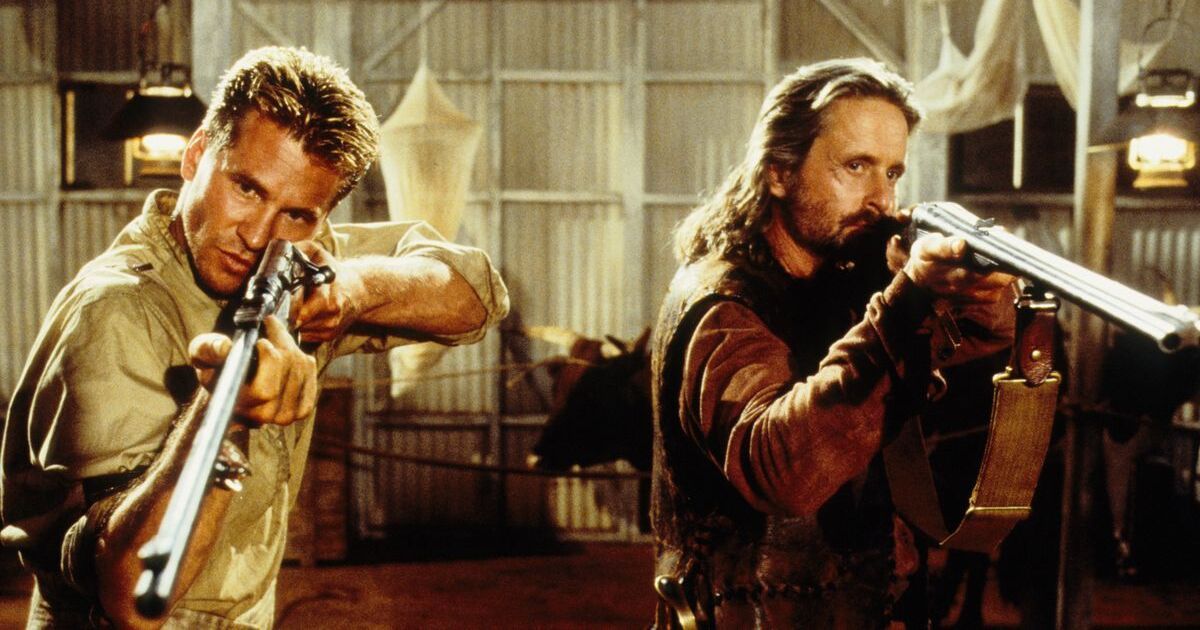 Most cat movies are family-friendly, but The Ghost and the Darkness is one exception. Based on true events, the film is a fictionalization of an actual event regarding two male lions that attacked and devoured workers in Tsavo, Kenya during the building of a new railway in 1898.
Directed by Stephen Hopkins, this 1996 historical adventure film stars Michael Douglas and Val Kilmer as the two men sent to tame (or kill) the bloodthirsty beasts. The film received mixed reviews among critics and moviegoers, yet is hauntingly remembered as one of the most quietly terrifying films about wild animals. The film used its Oscar-winning sound effects editing to create a dark, growling tension.
3
The Cat in the Hat (2003)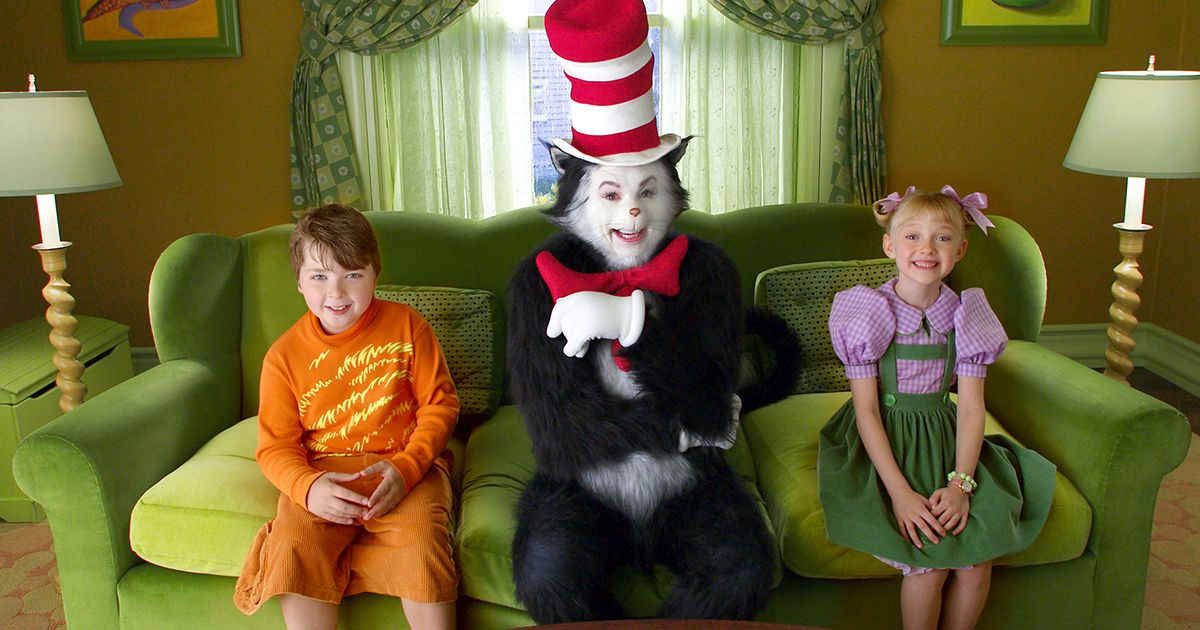 The Cat in the Hat (2003) is one of the best live-action films that adapted a children's book. Based on the legendary book written by Dr. Seuss, this film tells the story of a goofy cat (Mike Myers) who comes to the home of Conrad (Spencer Breslin) and Sally Walden (Dakota Fanning) while their mom (Kelly Preston) is at work.
Together, the kids learn from the cat how to have a day filled with fun. However, a massive mess is left behind by them, and the group must clean it up before their mom gets home to host a work party there. The film grossed over $38 million on its opening weekend, which made it the No. 1 box office film in North America.
Related: Great Horror Movies Where the Pet Isn't Killed
2
The Secret Life of Pets (2016)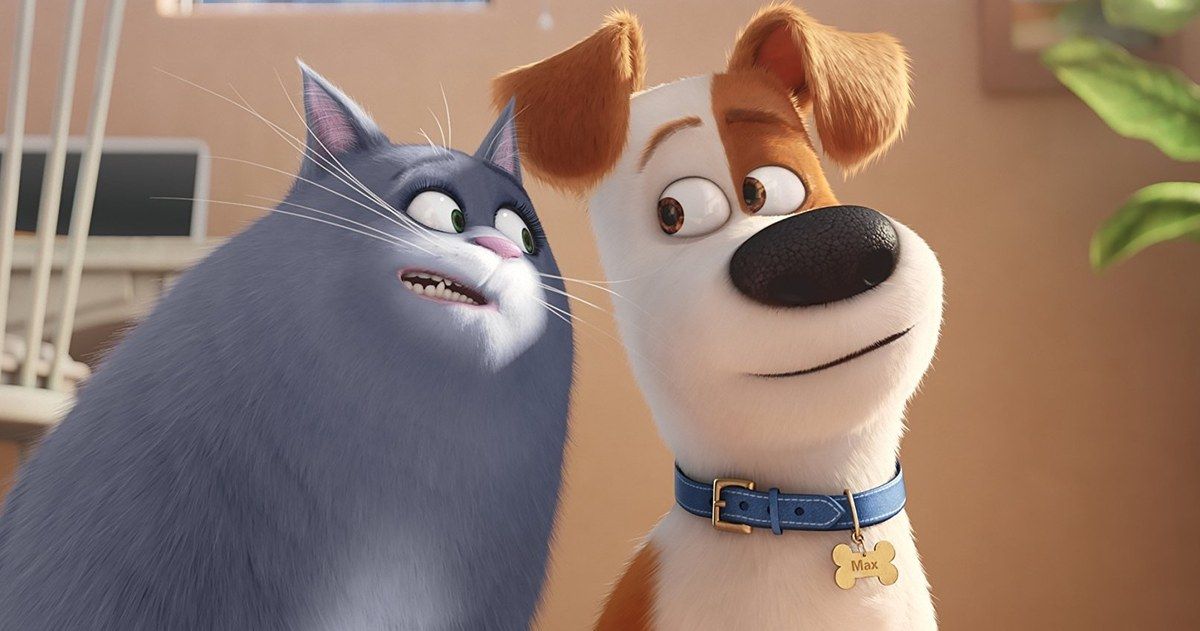 One of the best animated films of all time, The Secret Life of Pets (2016) simply tells the story of what pets do when their owners are away for the day. Now, the film specifically focuses on two dogs named Max (Louis C.K.) and Duke (Eric Stonestreet) who try to become friends after Duke moves in after being adopted by Max's owner Katie (Ellie Kemper). The movie was the most profitable animated movie of 2016 as it nearly totaled a net profit of $375 million.
However, there is a lazy and uninterested cat in the film named Chloe (Lake Bell), who is a part of Max's friend group of pets. She has many notable scenes throughout the movie, including eating a whole turkey from her owner's fridge and at a party being thrown by dogs, she is thrown into a dishwasher, a punch bowl, and a container of Cheetos. Yes, the film centers around two dogs. But it is also about the lives of pets, and Chloe is one of the many bright spots in the film.
1
The Lion King (1994)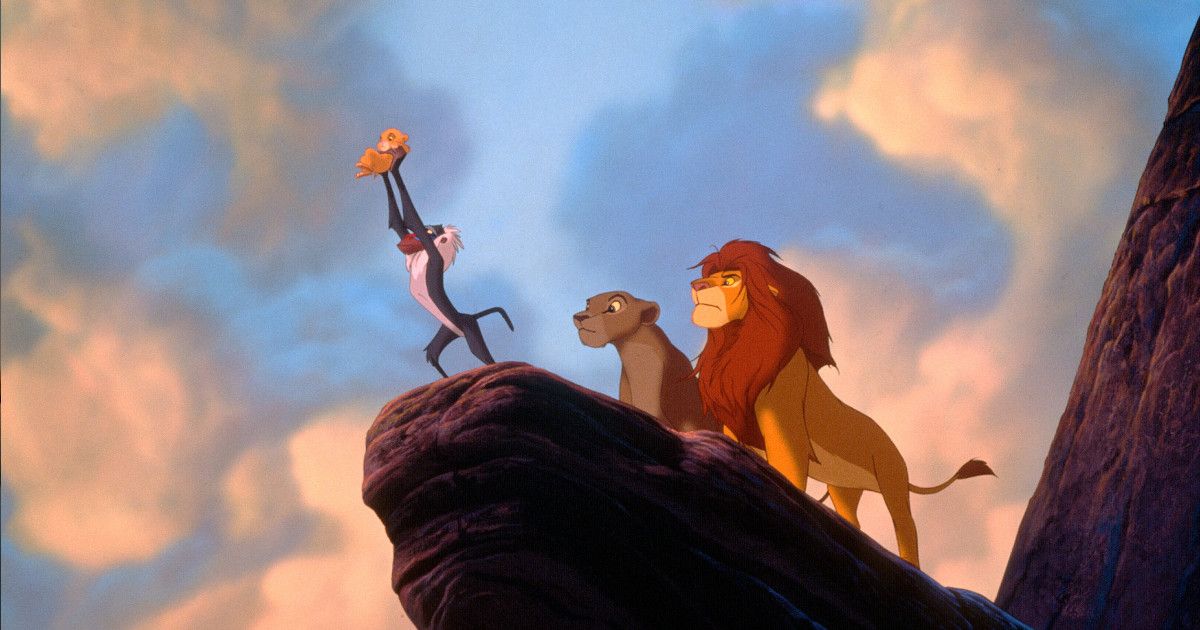 The Lion King (1994) is one of Disney's most successful animated films, grossing over $1 billion and garnering intense adoration from critics and fans alike. This movie is a celebration of the animal kingdom, with specific attention to the best of friendships, hardships, love, and sacrifice between cats.
Additionally, the film immortalized classic songs like "I Just Can't Wait to Be King" and "Hakuna Matata," along with a beautiful set of songs by the renowned Sir Elton John and a cast of famous voices like James Earl Jones, Matthew Broderick, Whoopi Goldberg, and Jeremy Irons. The Lion King once again took over the big screen with the controversial The Lion Kingremake in 2019 after many years of success on Broadway, and a prequel is set to be released soon. Surely, the film features the most recognizable and adored cats in cinema.