Summary
Patrick Dempsey is named 2023's "Sexiest Man Alive" by People Magazine, and he humorously expresses his surprise and gratitude for the honor.
Dempsey, known for his role as McDreamy on Grey's Anatomy, has a playful personality that shines through in his interviews.
Despite his fame, Dempsey remains grounded and uses his platform to raise awareness for the Dempsey Center and its work in cancer care and counseling.
Move over Captain America, it's McDreamy's time to bask in the spotlight. Last year, the coveted "Sexiest Man Alive" honor was given to the Marvel Cinematic Universe's Chris Evans. But now it's Patrick Dempsey's time to take up the mantle. People Magazine names Dempsey 2023's "Sexiest Man Alive," and the actor's charismatic nature and hilarious sense of humor shined through while discussing the new title. Dempsey said in an exclusive interview with People:
"Hi, there. I'm Patrick Dempsey and finally… I am this year's People Magazine sexiest man alive — for the next 10 years [smiles]. I don't know why there should be anybody after me to be honest with you. So, this is it… this is the end of it. And it's been a great run for People and congratulations. And I'm glad I could finish it off for you."
Dempsey was clearly moved by the honor. And his fun, playful personality shined through in the interview as he effortlessly injected a wealth of good-natured jocularity into the interview. In all seriousness, though, Dempsey was stunned when he found out the news. It was early one morning when the actor received the phone call, as his flight taxied, and he prepared to fly from New York back to Maine. Dempsey said in the same interview:
I was completely shocked, and then I laughed. And I was like, 'You're kidding me. This is a joke, right?'
Related: Grey's Anatomy: The Best Episode of Every Season (So Far)
From McDreamy to the Sexiest Man Alive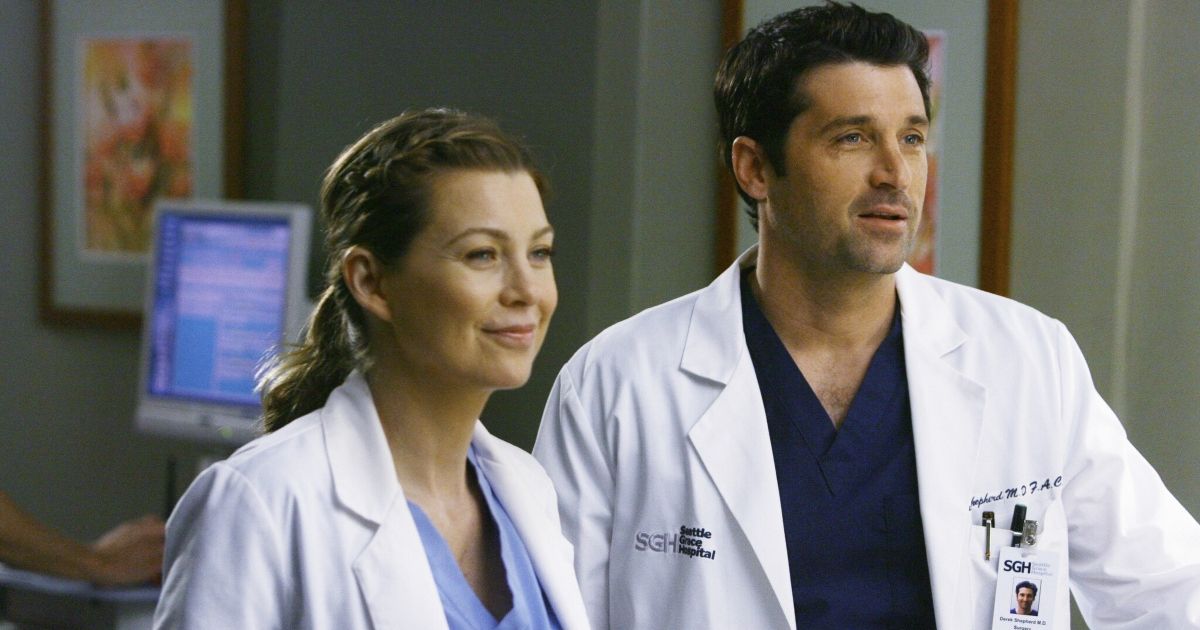 Patrick Dempsey is undoubtedly most well-known for portraying the beloved Dr. Derek Shepherd, aka McDreamy, on Grey's Anatomy. While Dempsey was not an official member of the Brat Pack, the young actor did rise to prominence in the 1980s. And the role that started his Hollywood ascension was the comedic love story Can't Buy Me Love, in which he shared the screen with the late Amanda Peterson. That was back in 1987. Today, Dempsey is a seasoned performer in Tinseltown who enjoys family life, and he seems genuinely excited about his "Sexiest Man Alive" title. But Dempsey's sense of humor seems to keep him grounded. Dempsey also told People:
"I've been the bridesmaid for People's 'Sexiest Man Alive'… uh… 10 times. Now, I get the big picture, not the little picture that's on the side. I haven't told the kids or anybody. I think they'll pick on me [laughs], which is good. They keep me young. I think everybody's going to give me a hard time, which they should.

I think it's nice to have the recognition. It's fun […] It gives me a platform to actually talk about like the Dempsey Center, and the type of work that we're doing there. So, if you can use this for something positive, I think that's good. And certainly, my ego takes a nice little bump."
Over the years, Dempsey built up an impressive resume of movie and television credits, including his role as the real-life Meyer Lansky in 1991's Mobsters, on his way to finally working at Seattle Grace on Grey's Anatomy. But in real life, Dempsey is passionate about the care and counseling being provided to those with cancer at the aforementioned Dempsey Center.
Five years before Dempsey portrayed McDreamy for the first time on Grey's, the actor joined filmmaker Wes Craven's and creator Kevin Williamson's Scream franchise in the third installment. Dempsey's given memorable performances in dozens of projects, but he will always be associated with his roles in Sweet Home Alabama, Bridget Jones's Baby, Made of Honor and Enchanted.
Up next for Dempsey is Eli Roth's horror film Thanksgiving, which drops in theaters on November 17. Now, fans can check out Dempsey's exclusive, 15-minute sit-down with People in its entirety, as the magazine interviews the actor who holds the title of 2023's "Sexiest Man Alive" (below):


https://movieweb.com/mcdreamy-patrick-dempsey-people-magazines-sexiest-man-alive/